A prevalent misconception about SEO (search engine optimization) is that it's a one-time thing. You set yourself up, do all the on-page and technical stuff, and never have to think about it again. However, this couldn't be further from the truth. A medical SEO maintenance plan is crucial to make the most impact over a prolonged period.
All those tasks you completed getting your site ready for launch need to be continually monitored and optimized. When making simple changes to a website, errors can occur, causing drops in your rankings.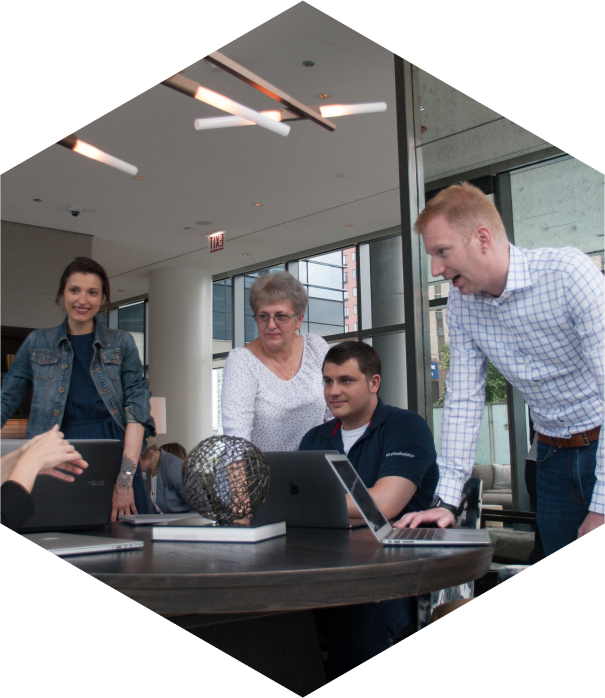 How Can We Help?

Fill out the short form below or call us at:



(888) 846-5382
Additionally, your competitors are on your tail – they're also chasing the top spots in SERPs (search engine results pages). So it can be hard to claw back the deficit if you let them get ahead.
There is no doubt about it – SEO is a multi-faceted process. This article will learn the different on-page and technical SEO elements needed to maintain and improve your overall rankings.
---
Watch this video to learn more about the Digital Authority Partners approach to Medical SEO!
---
On-Page SEO Maintenance
On-page SEO refers to any content that appears on the front end of your website, meaning that it is reader-facing.
     1. Ongoing Keyword Optimization
When you did your keyword research, you likely ended with an incredibly long list that you had to refine because you didn't have enough pages for all of them. Well, with daily, weekly, or monthly SEO maintenance, you have the chance to put those keywords to work.
Google and other search engines favor websites that frequently update and add new content. Blogging about hot industry topics is a great way to stay relevant and include more keywords in your website content. This process enables your site to rank for a broader range of terms.
Additionally, user behavior and industry terminology can change. Therefore, refreshing your keyword research ever so often is suggested. You'll discover popular search queries that didn't exist previously, and the earlier you can optimize for them, the better.
     2. Monitoring & Updating Links
There are three types of links you need to monitor – backlinks, internal links, and outbound links. Backlinks are the websites that link to your content. In contrast, internal links are from one page on your website to another of your pages, and outbound links are from your website to an external page.
So, why do you need to monitor all three?
     Backlinks
Backlinks are a crucial part of Google's ranking algorithm. They're seen as another website recommending your content as valuable and reliable.
Google's purpose is to present users with relevant and accurate information. So there's no better method than a backlink to support your cause.
However, not all backlinks are good. If you have link farms, paid-for links, or suspicious websites pointing toward your content, it can be detrimental to your rankings. You can remove these backlinks by using Google's disavow tool, ensuring you won't be penalized for any toxic links.
     Internal Links
Another of your ongoing SEO tasks should be to monitor your internal links. People change URLs and forget to redirect them, making any links pointing to that page shows a 404 error – a digital dead end. This redirection error is detrimental from a user's perspective and SEO. 
You may have recently added a more relevant page than the existing link. So updating that will improve the ranking of your new page and help users find the most appropriate, up-to-date content.
     Outbound Links
Similar to inbound links, low-quality outbound links can negatively impact SEO. If you find any poor outbound links, try to replace them with trusted links from high-domain authority websites.
Alternatively, you can add a NoFollow tag to these links. This tag tells Google you don't want that link to contribute to your SEO, and thus it should ignore it.
Technical SEO Maintenance
Technical SEO refers to any SEO tasks that generally happen on the backend of your website, meaning that it is not necessarily reader-facing.
     1. Google Search Console Indexing & Errors
Google will crawl your website every few days, and sometimes even the smallest of changes can cause errors. In addition, crawlers aren't perfect – they may miss indexing some pages even when they are in your sitemap.
To ensure all the pages you want to be indexed are, you should head to Google Search Console and check the coverage tab. Here, you'll find any errors that need resolving. If there's something, you need to fix, do it, then go back to Google Search Console and validate the fix.
Alternatively, if you think there isn't a fix needed, request Google to reindex the page – it's that simple. Remember, if a page isn't indexed, it won't appear in rankings.
     2. Page Loading Speeds
Test your page load speeds when adding new pages, updating code, or altering images. Humans are impatient, they want the content to appear immediately, and Google knows this, meaning the slower your load speeds, the worse your ranking will be.
Google PageSpeed Insights tells you how well your pages are performing and informs you of the steps to optimize them.
     3. Mobile Usability
Over 50% of website traffic comes from mobile; how your website presents across all devices matters. Many websites are ranked based on the mobile version of their site rather than the desktop equivalent. Google provides yet another tool to test this – the mobile-friendly test.
When you make alterations to the layout or design of your website, this tool will help you assess the responsiveness of your updates, ensuring no errors have occurred. In addition, all content presented is in a readable, clickable, and perfectly scaled format.
In Summary
Many of the SEO tasks you complete during a website build or redesign need to be considered ongoing. There are many continuously changing variables that need factoring – consumer behaviors, competitor strategy, and your website improvements are only a few examples. While implementing a robust ongoing SEO plan sounds complicated and time-consuming. If you don't do it, the hard work you've already put in will gradually lose.
We know that it can be overwhelmingly challenging to make up ground on your competitors, especially if they're actively optimizing their website and you aren't. So, reach out to us at Digital Authority Partners and learn how we can help you improve your medical SEO strategy.