Whether you're a medical practitioner, medical expert, or entrepreneur, having a great website can help promote your brand and your business. Let's focus on seven of the essential elements of a great medical website design:
Cleanliness and simplicity
Easy-to-use search feature
Accessibility
Engaging visual elements
Easy information delivery
Quality content
Available reviews and testimonials
Your website is your virtual storefront. With these design elements, you're ready to receive your customers and lead them to your local clinic or store.
Let's go!
---
To learn how Digital Authority Partners can create a standout website for you, watch this video!
---
Clean and Simple Medical Website Design
People are likely searching for answers about a medical issue or a procedure. They may also be looking for medical experts when they visit your site. A clean and straightforward site with easy-to-navigate sections can help visitors focus on their search intent.
A healthcare center, hospital, or private practitioner website must have a simple web design with prominently displayed services, contact information, and about us sections. This allows visitors to find what they need.
For a health insurance website, displaying the hospitals, partner doctors, specialists, and contact details can help visitors locate what they need immediately.
Avoid using excessive links on the homepage to reduce confusion. Large and high-contrast fonts are best for medical websites as they are easier to read. Use this font on your business contact information, patient registration forms, service pages, and announcements.
Easy-to-Use Search Feature
It is also likely that your visitors are still looking for information about their issues. They need a site with an easy-to-use, straightforward medical website design to help them find relevant information.
Your website has loads of information, but not all of it is needed by your visitors. Your search bar must have a filter feature to allow your visitors to search using criteria. Also, having a recent search field can help users quickly go back to their previous searches or track their activities.
Aside from the search bar, a seamless site menu can help users jump from one page of your site to another. The menu makes it easier to visit your about pages, contact pages, and service pages and go back to the main menu.
Accessible Elements
Considering visitors with accessibility issues is another plus. Content management tools can help you develop an accessible website like WordPress and Drupal. These tools allow you to use layouts and publish content to improve your site's accessibility.
Your visitors are also at your site to check out your content. Ensure your content is well-organized with a clear structure, title, and headings.
Don't just rely on text content; use interactive elements such as videos, images, charts, graphs, calculators, infographics, and more. Web design consultants can help you add these accessibility features to your website.
Engaging Videos and Imagery
Have you ever wondered why medical websites like sites for hospitals, doctors' clinics, medications, and health insurance providers have high-resolution images of people as part of their medical website design? These images of smiling families, mothers caring for their children, or doctors talking to their patients are graphic or image strategies to engage visitors.
When people see these images, they create a positive impression of your website and eventually consider your brand, products, or services. Aside from creative imagery, you can use video presentations. More and more people are now watching videos to learn about an illness or a medical condition.
Videos are more likely to get shares and, thus, increase engagement compared to other content types.  You can create original videos about specific topics such as how-to medical procedures, health problems, and first-aid treatments.  Use videos to explain medical concepts in easy-to-understand terms to your visitors.
A storytelling video also engages your audience because they can relate to the situations featured in the presentation. This kind of video creates a feeling that you have the solution to their health concerns. Also, videos are great ways to showcase your facilities, treatments, services, and staff. Aim for short but concise videos to present your points as part of your medical website design.
Simple Medical Information Delivery
Your audience needs answers for their medical issues, and they need these fast. Your website must simply provide these to avoid confusing your users. Consider how one clinic provides medical information to its visitors.
The site makes it easy for users to find information by using quick navigation features. The navigation menu includes extensive information about diseases and countless health conditions. It also includes a convenient symptom checker making it easier for users to find what they are looking for.
All information provided is partner clinicians and experts. Thus, you can guarantee that every detail is updated, reliable, and well-researched.
In designing your medical website, consider that your users don't always visit to find scholarly articles about diseases and medical conditions. They may also seek actionable guidance such as Covid-19 data or the latest monkeypox health protocols.
Updated High-Quality Content
Always publish high-quality, well-written content for your audience. Aside from having updated information, your articles must also be well-formatted with small paragraphs and concise sentences. Highlight important information using bullet points.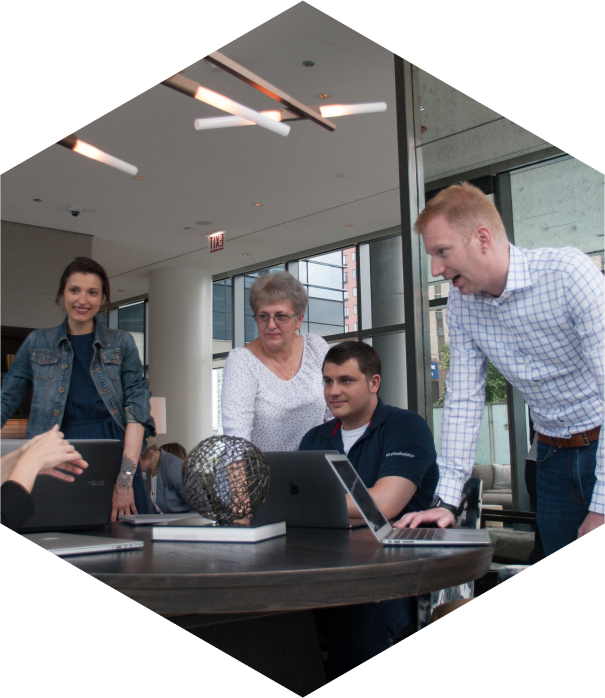 How Can We Help?

Fill out the short form below or call us at:



(888) 846-5382
As already pointed out, adding images, infographics, or tables to your medical website design is a good practice. However, make sure your content matches your topic in readily accessible ways. For example, use step-by-step images for handwashing rather than using descriptive paragraphs. It would be better to express calories in food using tables or the benefits of a medical device in bulleted points.
Visible Patient Reviews and Customer Testimonials
Customer reviews and testimonials are great ways to drive conversions and to "seal the deal." People still unable to decide whether to visit you based on their medical condition may look at reviews to find comfort, your credibility, and encouragement.
A survey in 2022 found that 46% of U.S. consumers research on the internet before making a significant buying decision. Also, 45% of the respondents said that online customer reviews are very helpful. Because of these results, you should never ignore the conversion power of patient reviews.
Reviews and testimonials are often placed front and center on medical websites. You must encourage your clients and customers to leave a review. Present these in a carousel or tile manner on your homepage to instantly grab your visitor's attention.
Summing Up
A great medical website must be clean and straightforward, easy to use, accessible, and packed with updated information. It must have engaging content that uses visual content as well as written text. A medical site must inform and encourage its visitors to make intelligent health decisions.
Google considers user experience one of its top ranking factors. Providing a fantastic user experience is one way to take your medical business or practice to the top of search engine results pages. A higher rank on the results pages allows you to grow your business further and help more people with their health issues.
Find out how an excellent medical website design can help your healthcare business. Let's begin the transformation! Contact us today.