The best content for a healthcare provider or a practitioner will go a long way in promoting a brand. To achieve this, use healthcare content marketing strategies to promote trust, conversion, and leads.
Part of content marketing is evaluating your return on investment (ROI), which requires computing the following:
Money earned – money spent

Customer Lifetime Value
ROI reports are also available through Google Analytics. We'll talk about how to calculate content marketing ROI. Let's go!
2 Ways to Calculate Healthcare Content Marketing ROI
Content marketing is a crucial part of the overall marketing campaign of 97% of marketers worldwide, according to a 2021 survey. That's up by 20% from a 2019 poll result. Clearly, marketers value content marketing significantly.
But how do you know if you're getting your money's worth from your content marketing effort? The ROI computations below will help you find out.
     1. Calculate Using Money Earned and Money Spent
The most straightforward way to compute content marketing ROI is by tracking your money earned vs. your money spent. List all expenses and sales in your campaigns during a specific period. Follow this formula: 
(Money Earned – Money Spent) / Money Spent x 100 = ROI
For example, you spend $100 on a piece of content, and as a result of this content, you earn $150, and your ROI is 50%. 
(150 – 100) / 100  x 100 = 50%
As long as you make more money than you are spending, you may continue with your campaigns. But if your revenue slips, improve your strategies. Remember the following:
Use this strategy on every content marketing channel.

Calculate video, blog, website, and social media marketing campaigns separately to pinpoint your marketing strategies' strong and weak points.

Compute paid vs. organic content separately.

Use tools like Google Campaign URL Builder and Google Analytics to look at conversion values and analytics.

Calculate ROI during specific periods.

Do this before and after a new campaign, monthly or quarterly. Your results can create better and more engaging content marketing campaigns.

Get expert help.

A

 

medical SEO agency

can help you monitor your ROI for better digital marketing techniques and improve traffic to your healthcare site.
     2. Take Note of Customer Lifetime Value
Customer Lifetime Value (CLV) is another way to calculate your ROI. CLV is the total income your business can expect from a customer as long as they remain a client. If you want to use CLV, look at your total average revenue created by a specific customer and your total average profit. 
This is the simplest formula for CLV:
CLV = Avg. Total Order Amt x Avg. No. of Purchases/Year x Retention Rate
In a doctor's clinic, a patient visits once a month and pays a co-pay of $20 per visit. In an average lifetime of 10 years, it would be:
$20 x 12 x 10 = $1,440 CLV
A high CLV means that your marketing campaigns, such as content marketing, are working. CLV provides a financial value description of a customer and is best for evaluating your marketing performance. This is a significant metric that refers to the value area of marketing return on investment (MROI). These values include customer acquisition costs, customer loyalty or retention initiatives, and much more.
Here are a few tips to remember when calculating your CLV.
Segment your customers.

Not all patients are alike, so it would be best to segment them when you get the CLV. This will provide better insight into what campaigns are working with your different customer segments.

Use tracking tools to calculate CLV.

This value can be hard to measure, but an enterprise resource planning or a customer relationship management system can help you retrieve this information quickly.

Go for expert healthcare marketing help.

A professional team will help you monitor CLV and create better content marketing strategies to improve your metrics.

Understand customer loyalty stats.

Around

88% of consumers

say they must purchase three or more times to build loyalty. Consider these stats when creating better strategies and evaluating your CLV for different marketing campaigns.
Determine Your ROI Using Google Analytics
If you do not want to do the math, you can always use available tools to help you check your ROI. Google Analytics is the tool of choice for most marketers across the web.
To compute ROI through Google Analytics, use the ROI Analysis and Cost Analysis report. This helps you compute ad campaigns' return on advertising spending (ROAS) across various platforms. In Google Analytics, ROI monitoring is under ROAS.
The name of the Google Analytics report may be ROI Analysis Report, but it is computing and monitoring your ROAS. Aside from CLV, Google Analytics can calculate ROI using the metrics below.
     1. Compute Page Value 
Page Value is the average monetary value assigned to your pages viewed during a transaction. If you have a healthcare e-commerce site, page value is set to non-transactional pages like your landing pages and articles.
Your healthcare blog did not produce any revenue, but that does not mean it did not contribute to your customer's decision to take your services. For lead generation pages, you can assign a value to a goal, such as a newsletter signup or filling out a contact form.
     2. Define Sales Performance 
Sales performance is best for e-commerce sites, such as businesses that sell healthcare products. You can find sales performance under Conversions > E-commerce. It describes your revenue and details every transaction.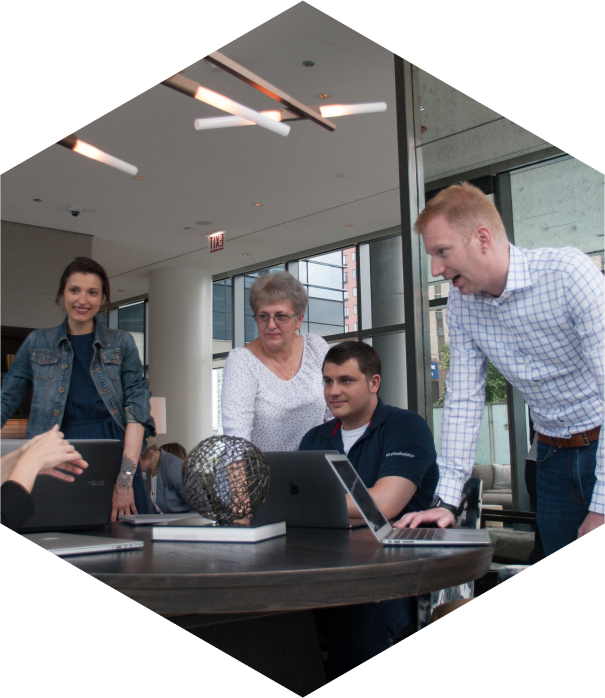 How Can We Help?

Fill out the short form below or call us at:



(888) 846-5382
Monitoring your sales performance can help you figure out where you need to improve and give you an idea of how much money you will make once you improve. Using Google Search Console and Google Analytics, you can also find out which keywords bring the most people to your site.
     3. Check Engagement Events
Suppose you're not an e-commerce site. Your engagement events matter. This is where you assign a value to a specific goal according to the average order value, number of sign-ups, or conversion rate. Engagement events measure the value of your newsletter signups, downloads, and contact form submissions.
Engagement events track how your visitors interact with different parts of your site. This will show your audience's interest at different points in the marketing process. You can track your engagement events in Google Analytics. 
For example, your dental services page has high traffic, and most people have signed up for a newsletter. This finding shows that they are interested in what you are offering and would like to read more newsletters in the future.
To improve your content marketing plan, create a healthcare marketing plan. With a great plan, you can accomplish specific objectives like improving engagement events and CLV for a given period.
Summing Up
Healthcare content marketing ROI is measurable using strategies like money earned versus money spent, CLV, and ROI reports from Google Analytics. Take time to study your marketing ROI so you can improve your campaigns. If you need assistance with this information, don't hesitate to Contact Digital Authority Partners for expert digital marketing services.