Local SEO services help people find you in local search results. It's that simple.
Here's a quick example.
Jack has a two-year-old. And like many two-year-olds, his little guy is in the throes of the terrible twos. He thought he could manage his freelancing gig with a toddler in tow. Turns out he needs a childcare provider, like yesterday. Years ago, he would've thumbed through the yellow pages or called a friend to ask if they knew someone. 
But today, he's doing what 99% of consumers do - Googling it. 
How do you get Jack to find and call your early education center when he's knee-high in toys and dealing with tantrums? By coaxing Google into putting your website at the top. So you'll need to tempt that mysterious conglomeration of algorithms and AI with some "bait": local SEO.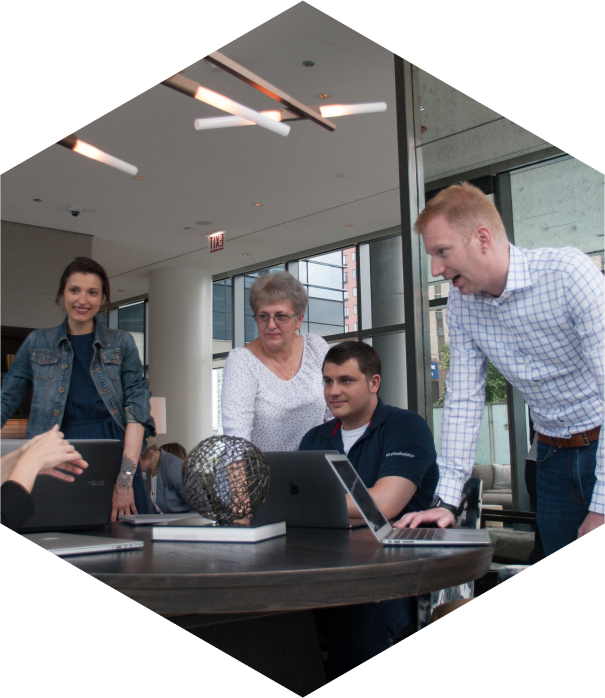 How Can We Help?

Fill out the short form below or call us at:



(888) 846-5382
Best way to get "bait"? Have a reputable SEO Agency make it happen. That way you can devote your limited time to serving your customers. But more on that later. First, let's dive into what local SEO is and how it works.
---
Watch this video to learn about the Digital Authority Partners approach to local SEO!
---
What is Local SEO?
If you have a business and a website, you probably know that SEO stands for "Search Engine Optimization." SEO is all about reaching a broad internet audience and helping consumers worldwide find your products or services. But local SEO services target potential clients in your area. 
Reaching clients in your area is essential if your business relies on a local population to survive. So you want Google to consider your website a relevant search result when people plug in phrases like "Naperville preschool" or "law firm near me" or "dentist in my neighborhood."
The problem? You and every other business or agency in town are all clamoring to get on Google's front page. Why? Because basically nobody looks at the second page of Google results. 
So to get on the first page of search results and as close to first as you can, you need to understand how local SEO and local SEO services work. Then you'll need to get down to the nitty-gritty and create the online changes and content that tempt Google (and customers or clients) to look your way. (If you want it done right, your best bet is to partner with a company that provides the local SEO services you need.)
How Local SEO Works
How does Google decide which businesses to show at the top of search results? It's far from random. Hundreds of factors go into this algorithm. Some factors are more important than others. Google combines these to decide where you rank. 
Here are the three most important general factors:
Relevance

: Does your business have what the consumer is searching for? 

Prominence

: Is your business well-known? 

Proximity

: How close is your business to the searcher?
If you can show you have what a client's looking for, you're popular in the area, and you're close by, you'll more likely get a click and nail that sale. With great local SEO, 90% of your sales pitch is already done. No need to convince anyone they need you. They already have a need. You just have to help them find you.
Using an SEO Agency to Reach Nearby Customers 
Any business can benefit from better local SEO, big or small. National brands can set up local landing pages to reach customers in different cities near them. Small businesses can make sure people in their area know they're around by making sure they have a modern website with updated addresses. 
Strategies may differ by business, but a good SEO Agency will know exactly what things you need to improve in order to get a higher ranking. To do that, the agency will conduct an "audit." This audit examines your site's current national and local ranking and content. It might also compare your site and strategies to your competitor's. 
What happens after the audit? It's time to identify keywords to optimize for, fix technical SEO gaps, and turn your website into a "conversion" machine. Optimizing for conversion ensures that customers don't just visit–they buy. Then there's content creation and link building. It's also important for your business to have a listing on Google My Business. Sound like a lot of work? It is. And it's also highly specialized work, which is why SEO agencies exist.
How Long Does Local SEO Take?
Optimizing your website for local hits isn't an exact science. It also isn't a microwave-type deal. In fact, the experts at Forbes suggest committing to an SEO overhaul for at least a year. It's possible to see progress in less time than that, but the goal is permanent progress. 
Of course, a year of optimization doesn't secure you a top spot in search results forever. The key is consistency. You need to constantly add relevant content and keep your site up to date if you want to stay on top. Luckily, that's exactly what local SEO services are for. Read on for what to look for in an SEO agency. 
Local SEO Services: What to Look For
Every business needs to improve their online presence in an age when almost all marketing happens online. SEO agencies are here to help with that. So what should you look for in one?
First of all, look for a SEO agency that stays up-to-date. Google, our all-knowing search demigod, is a finicky character. It often changes its mind about what's most important for ranking. In other words, Google's hard-working employees are always trying to make it work better for users.
But sometimes those changes catch businesses unawares. That's what happened in December 2021, when Google made some major changes affecting local SEO. The way customer reviews show up is a bit different than how it used to be. Now, it's more important than ever to have recent reviews, third-party reviews, and reviews that contain relevant comments.
And then there are search engine "trends." Unlike skinny ties and shoulder pads, these can't be ignored without consequence. For example, the majority of consumers now use Google on mobile phones, not on desktop computers. So you must optimize your website for mobile–it's not optional anymore. And speaking of things that aren't optional to rank well for local keywords, 
Here are a few of the most important local SEO ranking factors:
Google Business Profile

Reviews 

On-page factors

Internal and external links 

Visitor interaction

Citations (your NAP - business name, address, and phone number - on a website other than yours. Think Yelp, Google My Business, Facebook, BBB - sites like that.)

Personalization (Google shows you more results from websites you've visited frequently, especially if it's near you and in your language, amongst other things.)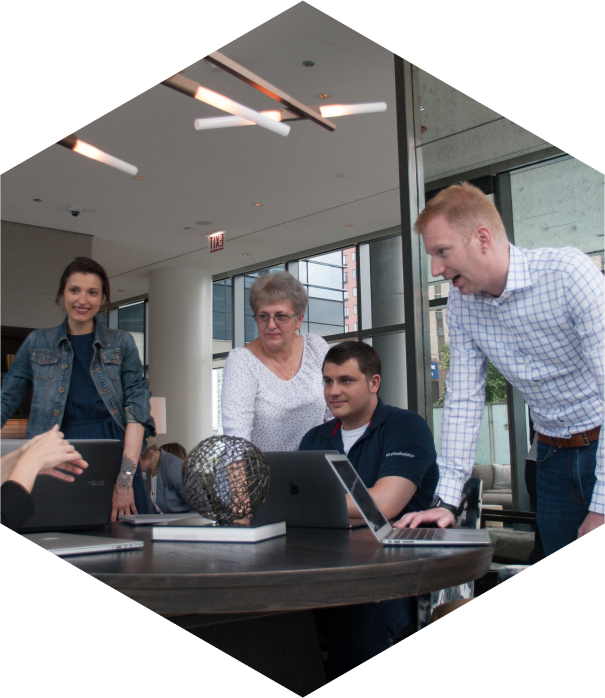 How Can We Help?

Fill out the short form below or call us at:



(888) 846-5382
With constant online changes going on, a business can be top dog one day and underdog the next. But don't fear. Your SEO agency will stay on top of all the changes. By utilizing local SEO services, you can focus on the rest of your "to-do" list. Ready to craft a custom plan that brings in the customers? Contact the local SEO experts at Digital Authority Partners here.