Meeting monthly sales targets through effective medical SEO may not be enough to keep your clients happy. Businesses thrive on customer loyalty, and the same goes for your agency. Communication is the key: Many projects fail due to lacking communication between the SEO agency and the client.
Staying in contact with your medical SEO clients and reporting on the project helps retain good working relationships. It also allows both organizations to flourish.
Here are tips to help you stay connected with your medical SEO clients.
---
Watch this video to learn more about the Digital Authority Partners approach to Medical SEO!
---
Customize a CRM System
A great way to keep all communications and transactions in one hub is to deploy a customized client relationship management (CRM) system. This application will document all the interactions you have with a client and automate the creation of medical SEO service progress reports. Leveraging this data helps you customize solutions to client needs and behaviors.
The CRM system houses all documents, data, and SEO insights needed to evaluate a project. Accurate and verifiable data helps both parties set realistic expectations by highlighting strengths and weaknesses. When you and your client are on the same page, you can communicate more effectively.
Provide Excellent Client Experience
Statista reports that about 48% of companies across the globe consider customer engagement as the best contributing factor in propelling customer experience. Also, 45.7% mentioned they are pleased with their management's customer experience capability. Active listening during a client interaction can result in better service customization and a better client experience.
With in-person interaction with clients, aside from active listening, a firm handshake and a warm welcome each time a client enters the office can go a long way. Have the front desk employees greet clients and prepare some refreshments for those who have traveled a considerable distance. A waiting space will help clients relax before a meeting.
For clients who engage mostly online, you can provide an excellent client experience by sending advance notice for meetings and conferences, providing technical assistance for connecting to Zoom, Skype, or other video call software, and sending recorded meeting files for future reference.
Having all the documents ready for the meeting and making all presentations relevant to the plan are also vital. During sessions, ask clients for feedback and make reasonable adjustments for medical SEO campaigns. Listen attentively to all your clients' viewpoints and work towards reaching a common goal and resolution.
Provide copies of the meeting summary and follow up on the agreed-upon deadline and outputs to keep your client happy. Have weekly project updates so all departments can keep track of progress and address issues early.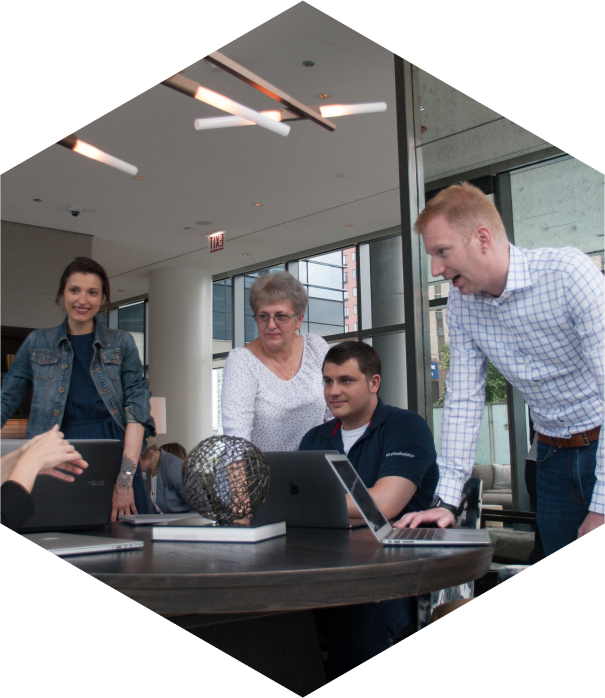 How Can We Help?

Fill out the short form below or call us at:



(888) 846-5382
Also, solicit weekly, monthly, quarterly, and yearly feedback to see what the client wants to improve and which strategies deliver satisfactory results. Continue the habit of exchanging communication as you learn how to work more harmoniously and efficiently with your client.
Have a 24/7 Technical Assistance Hotline
Clients may run into technical issues when starting medical SEO campaigns. Ideally, have a dedicated team to handle their calls and assist with technical issues.
You will need to help your client get used to new software or a new medical SEO strategy that requires additional back-end integration within the first month of the project. Again, having your lines open 24/7 would be extra helpful.
Meanwhile, clients availing of your medical e-commerce website service will need even more assistance. Payment transactions on such a site require verification plus extra data security and identity theft protection. Having tech support professionals available to assist them is ideal.
If a client has purchased a telehealth application for a website, your technical team should test the initial video calls. If a client has requested a chatbot on the website, take the time to organize the data to produce precise automated responses. A month of free live tech support is excellent.
Send Weekly SEO E-newsletter and Updates
Statista reports that in 2021, 86% of US advertisers strongly agree with the effectiveness of newsletters in drawing clients closer to their brand. This result indicates that newsletters still work and can be emailed to the clients weekly for information updates on the status of medical SEO projects.
In the same study, 88% mentioned that newsletters can connect and capture target clients. This result reveals that e-newsletters can still be used to reach out to prospects and convey the latest updates in the medical SEO industry. This helps boost their interest in considering your advanced digital marketing services.
Learning new things together is a positive sign of a growing partnership. You can also compile your most relevant blogs and send them as an e-newsletter to your clients. You can use the newsletter to provide tutorials on back-end SEO and link-building.
Another way to send updates to your clients is to include case studies in your newsletter. The bulk of data in the case studies will help your client understand how similar medical SEO companies strategize to reach the top of search engine results.
To build rapport among medical SEO clients, send monthly corporate updates relevant to your client's calendar or digital marketing conference endeavors. Add some reminders on important dates to ensure maximum participation from your clients.
If you have video training on tracking campaigns in Google AdWords, you may send the link to the clients so they can log in and track their keywords.
Finally, be it with newsletters or updates, incorporate feedback forms so clients may simply propose future themes or request an email subscription system for their patients.
Final Words
Maintaining your relationship with your medical SEO clients requires constant communication. Staying connected is essential to gaining a better and deeper understanding of your client's demands and your ability to produce outcomes.
If you have a regular and genuine dialogue, both of you can achieve your goals at a realistic pace. Keeping the lines open for critical times is crucial for clients in the medical or healthcare field. Keeping connected with your Medical SEO clients should be your number one priority.