If your business or practice provides professional eye care to patients, you need a website showing your expertise. When you use optometrist SEO strategies, your customers can easily find your website from hundreds of sites offering the same services.
This guide to optometry SEO will cover the following steps:
Performing keyword research
Creating a mobile-friendly website
Updating local citations for your business or practice
Follow these steps to optimize your website and rank higher on SERPs. If you're ready to improve your site, then let's go!
What Is Optometry SEO?
Search engine optimization (SEO) is a series of strategies that help a website rank higher on search engine results pages (SERPs). These techniques make optometry-related websites more easily seen by people actively searching for them.
By using relevant medical SEO strategies, you'll make your website pages more accessible to search engines like Google, which index the pages on your website. When a customer types in a keyword that matches what Google has indexed, your website will be one of those listed on SERPs.
Google constantly updates its search algorithms to provide more accurate search results. By using the latest trends in SEO, you're helping Google understand your content and making optometry information readily available to current and potential clients.
3 Easy Steps To Optimize Your Optometrist Website
Like healthcare SEO techniques, optometrist SEO can help drive more people to your website and your local business. Below are three easy steps to get you started.
     1. Perform Thorough Keyword Research
The core of SEO is using proper and relevant keywords in the text on your website. Choose keywords by thoroughly researching terms commonly used for optometry-related searches. As you align your content creation strategy with the topics, services, and products your audience seeks, you will have a better chance to appear on the very first page of the SERPs.
Research long-tail keywords and use these in your content. Long-tail keywords are three or more words that form a key phrase. Your target audience uses them to refine searches, especially when doing voice searches through mobile devices.
The following tips will help with your research.
Create a list of essential or relevant topics. What are the topics you want to rank for? Create generic keyword buckets and include words like optometry, eye doctor, eye clinic, optometrist, corrective lens in your list.
Brainstorm keyword phrases. These are key phrases your audience might use with generic keywords like 'how to' or 'best of.'
Verify user intent for a keyword. Do a Google search to find out what content comes up for your chosen keywords. The results should give you an idea of what your target audience expects to find when they search with the same keywords.
     2. Create a Mobile-Friendly Website
More people prefer to use mobile devices for searching online. A recent study shows that mobile devices generated 54% of global web traffic at the end of 2021. A mobile-friendly site improves user access to your web pages. They can easily read, watch, or interact with your content and find the information they need to make a sound decision about their eye care.
A mobile-friendly site is also accessible anytime and anywhere. People can efficiently interact with your optometry practice across different devices, which is convenient for them and creates more customer loyalty. And a seamless experience with your practice helps improve the user experience (UX), which is a critical ranking factor that Google uses when determining how to rank your website in SERPs.
Below are some tips to help you improve the mobile-friendliness of your optometry website.
Test your website's mobile friendliness. Use Google's mobile page testing tool and enter your URL. If you have Google Search Console, use the Mobile Usability Report.
Enhance load time. Find issues affecting your mobile site's load time through Google PageSpeed Insights and address them.
Use a responsive design.  Work with a website developer to improve your site's responsiveness. This designer will consider responsive images, max-width properties, responsive text sizes, etc.
Focus more on providing an excellent user experience. Create a thumb-friendly mobile site. Make call-to-action buttons easy to spot and use legible fonts.
Avoid using too many pop-ups. If you must use these, make sure these won't cover any critical information.
Improve your title tags and meta descriptions. Use your keywords on your title and meta descriptions. Ensure your meta description offers a preview of your content; make it short but descriptive.
     3. Update Your Local Citations
Benita Samuels, an online visibility expert, said in an interview on Forbes that you must be visible in five places on the internet: your website, business and personal LinkedIn profiles, Google My Business, recommendations, and reviews and business directories.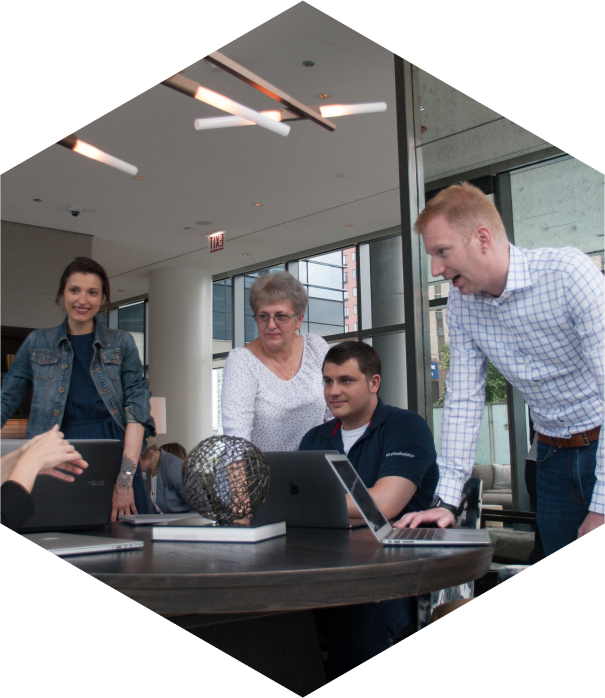 How Can We Help?

Fill out the short form below or call us at:



(888) 846-5382
Samuels pointed out the importance of business directories, saying these listings improve a business' search relevance, provide a referral source, and place the brand in front of customers.
Your business directory listings connect with your website, social media profiles, and GMB to further promote your business and help your customers access the best information. Besides, most online directories come with maps so that people can find your local business easily.
Ensure your business is in local directories with updated citations, which are online references to your business that mention your name, address, and phone number. Update your directory listing each time a significant change in your business happens.
Remember the following tips:
Create a list of all your citations. If you don't have access to all your citations, find these through Google Search Console > Manual Actions > Top Linking Sites.
Update all information. Include hours of operation, website URL, and social media sites. Update images, logos, slogans, etc.
Prioritize the most critical citations. You likely have hundreds of citations online, but you don't have to update these in one go. Prioritize the ones that drive more traffic.
Use citation management software. This helps you keep close track of your citations and makes it easier to update everything in one go.
Summing Up
With optometry SEO strategies, you can help your website rank higher online and drive more traffic to your web pages and your local business. Follow these three crucial optimization steps, and you're on the road to promoting your business better online.
Do you want to know how SEO can enhance your optometry business or practice? Let Digital Authority Partners help you get on track. Contact us today.