Google My Business (GMB) is something no business can afford to ignore, after all, the ever-popular and concise business profile is free advertising at the very least. More specifically, GMB enables you to create a free business profile on which you can manage the appearance of your business while attracting new customers.
In a recent article on Forbes, it was outlined how Google My Business is especially valuable for local search which points to the potential of a San Diego GMB profile.
But what does Google My Business do exactly?
GMB is a business profile where you can showcase the location, photos, and operational hours of your business. You can also include links to your website and products or services and any ongoing events or promotions. But that's just part of the story because GMB is something that can be tweaked and optimized in order to create a one-stop hub for new customers to find everything they need to know.
In this article, we take a look at some tips and tricks that can help you get the most out of your San Diego GMB profile so that your business can get the traction it deserves.
Google My Business considers the quality of information and activity on a profile as opposed to relevance and proximity. You can optimize a GMB profile to account for this fact and send signals to Google that will rank the business higher on search results. Here are some tips and tricks that a San Diego Digital Agency might recommend you to take on board for your Google My Business listing.
---
Watch this video to learn about the Digital Authority Partners approach to local SEO!
---
1. Choose the Correct Category for Your San Diego GMB Profile
One way to do this is by carefully choosing the correct category for your listing. This means being very specific and focusing on niches as opposed to generic categories that might also suit your business. For instance, instead of choosing "restaurant" for the business, you might choose "Greek restaurant".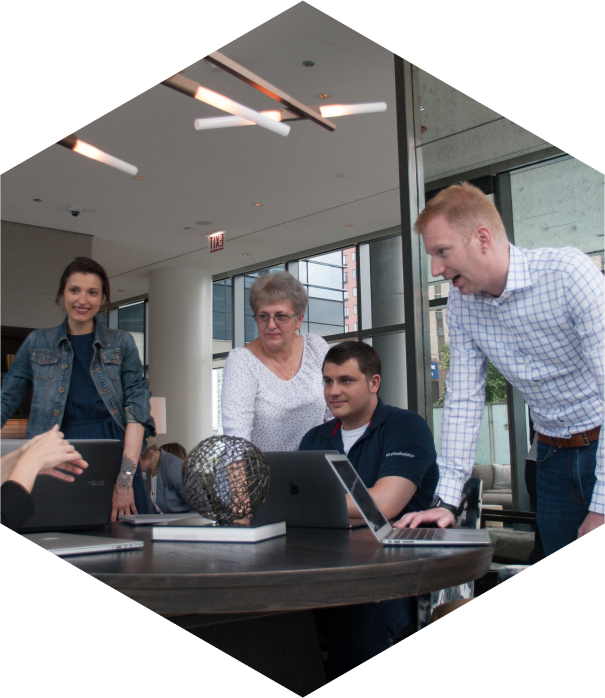 How Can We Help?

Fill out the short form below or call us at:



(888) 846-5382
You can also fall under multiple categories so make sure to choose a secondary category such as "Takeaway restaurant" or "Restaurant delivery". That being said, try not to go overboard and keep these categories as simple and relevant to your customers as possible.
2. Add URL Links to Your Google My Business Listing
Ask any San Diego Local SEO Agency and they will tell you that just having a GMB listing isn't enough. You really should be adding as much useful and specific information to this listing as possible. This is because online users can not only see your location and opening hours on GMB but also your products, services, and FAQs. 
Potential customers can also find your listing through organic keyword searches providing you have optimized the profile and used these keywords within your San Diego GMB profile. After all, studies show how the vast majority of search comes from these organic/discovery searches. 
In order to take advantage of the above, you should try to add URL links to your website and products or services and this might also include links to inquiry or quotation forms depending on the nature of your business.
3. Check the Accuracy of the Information on Your GMB
It's critical that your business name on GMB is the exact same as the business name on your store or online business. While it might seem like a good idea to add your location to this name (eg. Greek Restaurant in San Diego), this is considered spam and likely to damage your rankings on Google. 
Make these same checks with the business address and contact information and ensure the opening hours are not only correct but also regular which is something the algorithms like to see. With this in mind, it's just as important to note holidays or hours during which you might be closed as this will help avoid confusion and negative reviews on your listing.
4. Fill in the Blanks on Your GMB Listing
Many San Diego GMB profiles fail to display some of the most important information about the business and this is often true when it comes to the business description. Make sure to complete this section below your business name on GMB and provide Google with an editorial summary that looks the same or similar to the about page on your website. 
This is just one of many ways to fill in the blanks, you should also ensure a thumbnail photo is uploaded and also photos of your business, products, etc are uploaded on a regular basis. Keeping a Google My Business profile active is highly important for search rankings and uploading a photo every week is a quick way to address this issue.
5. Focus on High-Quality Reviews for Your GMB
Reviews are increasingly important for algorithms and search rankings and this is certainly true of Google My Business. Customers pay close attention to these reviews when searching for a business and these reviews are visible the moment your San Diego GMB profile appears on Google. 
You can take advantage of this by requesting satisfied customers to leave a positive review and build a long-term portfolio of high-quality reviews. If you check the GMB for most business searches, you should see that the top results are those with several positive reviews and ratings.
Conclusion
Google My Business is free advertising but also a hub of the most important information about your business. Your San Diego GMB profile can help attract potential customers and encourage these individuals to choose your business over the competition. That being said, a badly optimized or incomplete GMB profile can do more harm than good so it's important to follow the tips above. If you're not sure how to go about this process, it's better to contact a San Diego SEO Agency to help get your listing to where it needs to be. 
Are you located in Chicago? Then visit our Chicago SEO Agency for help with your GMB listing.