Plastic surgeons need the best online exposure to market their services and products. With PPC for plastic surgeons, they can present their brand to people actively looking for their services.
Pay-per-click (PPC) advertising helps you compete with top plastic surgeons using ads that appear at the top of search engine results pages (SERPs). This article tells you how to use PPC ads through: 
Defining your audience

PPC keywords

PPC bids

Ads extensions

Ad scores

Mobile PPC

Best posting times
If you're ready, let's go!
What Is PPC for Plastic Surgeons, and How Does It Work?
PPC is an online advertising model that Google Ads uses to trigger website traffic. Plastic surgery PPC are ads that drive traffic to plastic surgery websites. And as the name suggests, advertisers pay only when someone clicks on their ad.
PPC ads typically appear on the top three or four search results with the word "ad" placed before the URL. Ideally, if your main keyword for your PPC ad is "facelift in San Diego," every time someone uses this keyword, your ad will show up in the top three ad results.
The list that follows these ads is the organic search. So if you've also invested in plastic surgeon SEO, you will likely find your page on this list for related searches. Thus, you'll have better chances of driving traffic to your site.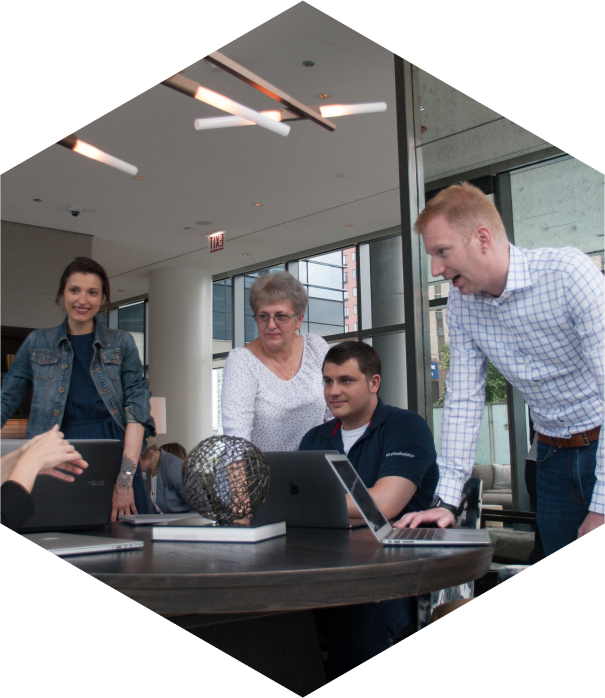 How Can We Help?

Fill out the short form below or call us at:



(888) 846-5382
Landing the three ads' positions on SERPs depends highly on Google's metrics. Your ad rank or position depends on your bid, competition, quality score, and keywords.
7 Ways To Optimize Your PPC Plastic Surgeon Ads
Desktop and mobile search ad spending continues to rise. Search ad spending amounted to $225 billion in 2021. It could reach $294 billion by 2023. Marketers clearly value search advertising and rely on this strategy.
It also makes sense to trust PPC to boost your ranking and site traffic. Below are seven tactics to help you start PPC now. 
     1. Define Your Audience
Use Google Ads Audience Insights to determine your audience's interests and needs. For plastic surgery PPC, your target may be "health and beauty" enthusiasts who can afford plastic surgery procedures.
Meanwhile, create a bespoke Google Ads segment based on people's queries. Focus on inquiries about your services, such as "plastic surgery operation." Identifying your target population improves customer-brand interactions and PPC budget utilization. 
Here are some tips for defining your target audience.
Create buyer personas.

Zero in on behaviors you can market to, such as their search behavior, what they believe in, affiliations and opinions.

Form a smaller audience.

This will help reach out to higher-quality leads. You can exclude current customers, audience members pinned for another campaign, and visitors who have performed your desired action on your website.

Perform customer match.

Reach out and re-engage with your audience using information they have shared with you. Use their data to improve PPC ad efforts.
     2. Create Ad Campaigns Using the Right Keywords
Organizing campaigns and ad groups based on keywords can also boost PPC rankings. This will help you develop better, more focused content for your buyers.
For instance, a nose surgery ad campaign should have ad groups for basic rhinoplasty, filler rhinoplasty, open rhinoplasty, etc. This ad group's keywords are unique. When someone searches for nose surgery or rhinoplasty, they'll see an ad for standard rhinoplasty, not filler rhinoplasty. 
Here are tips for choosing PPC keywords.
Use long-tail keywords.

These keywords may have less search traffic but can produce higher conversion values because they are more specific.

Try branded keywords.

These keywords improve the Quality Score and make ads cheaper.

Target voice search keywords.

Your patients use these words or phrases when searching for your services on mobile.
     3. Adjust Your Bids Using Geotargeting
Geotargeting delivers geolocated content to an audience, meaning it delivers content that is specific to where your audience is. Plastic surgery PPC leverages this method since most clinics target people in their vicinity. Geotargeting helps you focus on conversions and avoid waste by using data about the activities and demographics of people in specific areas.
Google Ads offers a variety of targeting possibilities. You can search by nation, region, multiple places, and radius. 
Use geotargeting for PPC ads strategically with these two tips.
Target deeply desired areas.

Narrow down areas according to zip code, town, city, or county.

Adjust location settings.

From the advanced location options of Google Ads, set to "presence" and not "presence and interest" to target people from these areas and not those people interested in these areas.
     4. Use Ad Extensions
Google gives PPC ads limited space, but ad extensions can boost this to get more clicks. These extensions also provide more information about your ad. Searchers use this information when deciding on your products or services. 
Here are some of the best ad extensions you can use. 
Phone number

allows the end user to click your number, call your local clinic, and immediately book an appointment or ask questions about your service.

Location extension

shows your address, so people will know where your clinic is.

Image

is not available in all accounts, but you can show photos of your clinic, service, or facilities if you have it set up.

A

structured snippet

lists the plastic surgery services you offer, allowing your audience to quickly head to the pages where they can get further details. 

Sitelink extension

lets your audience access another one of your web pages that they find interesting, such as your "about us" page or services page.

Price extension

highlights three of your plastic surgery services and provides the price of the service.

Callout

highlights your unique qualities and selling points. Features such as affiliations, accreditations, and promos are examples. 
     5. Make the Most of Ad Quality Scores
Using your ad score helps improve your ad's quality score and lets it appear more frequently. Consequently, you lower the cost for every click. Besides, high-quality ads are relevant and beneficial to people who use your keywords compared to other advertisers. Google's Quality Score feature improves advertisements, keywords, and landing sites.
Also, an ad with a high-quality score means that the ad and its corresponding landing page are more relevant and helpful to your audience using your keywords than those of other advertisers. Google's Quality Score diagnostic tool can help you improve your ads, keywords, and landing pages.
But note that Quality Score is not a key performance indicator and is not part of the ad auction. Nevertheless, it helps you understand how specific keywords affect your user experience.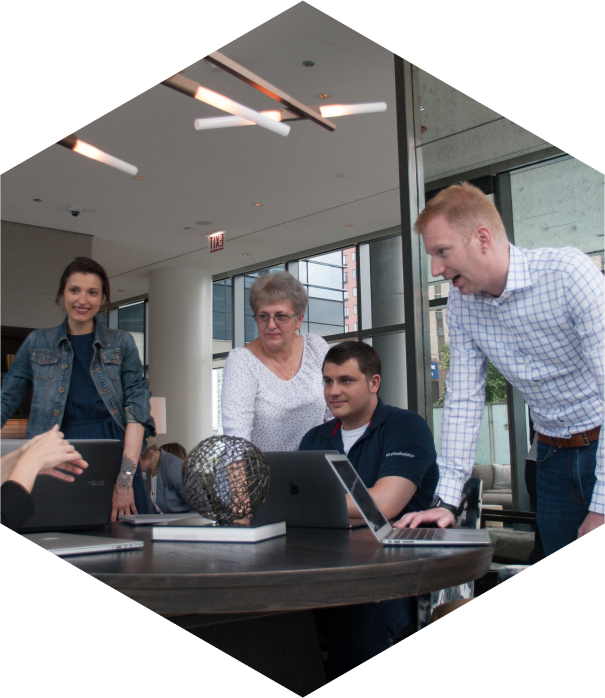 How Can We Help?

Fill out the short form below or call us at:



(888) 846-5382
Here are a few ways to improve your Quality Score.
Make your ads more relevant to your keywords.

Use keywords on your ad's title, description, and landing pages.

Enhance your clickthrough rates (CTR)

. Optimize your headlines and ad copies, add CTAs, use visuals, and use ad extensions.

Update your landing pages.

Create timely content and update all statistics, images, and information about your services, promos, discounts, rates, etc.

Create engaging ad copies

. Make your clients want to click your ads with eye-catching headlines, unique offers, etc.
     6. Create Mobile-Friendly Ads
Mobile phones, tablets, and other mobile gadgets make searching convenient. Even people seeking plastic surgery information use their phones for searches.  So optimize advertisements for mobile devices. 
Here are some tips for creating mobile-optimized paid ads.
Upgrade your text ads.

Use expanded text ads to give your ads more space and perform better on different mobile devices.

Use correct ad assets.

Your ads can show extra information such as an address, phone number, and links to different pages on your websites.

Write effective ads.

Use attention-grabbing headlines, good call-to-action (CTA) text, and effective description text.
     7. Keep In Mind PPC Ads Schedule Times
There are ideal times of the day to place advertising. Since each campaign and business is distinct, the ideal posting time will also vary. 
For example, a tummy tuck or abdominoplasty surgeon may gain from night and weekend ads. Their target demographic is likely at work throughout the day and won't see the morning ads. The key is to keep in mind your audience's demographics and internet habits.
If you feel determining the best time to post ads is tough, don't worry. Google Ads lets you examine your ad performance. You'll obtain an hour-by-hour or day-by-day report based on a region's or country's time zone. Use this data to determine the optimum times and schedule your campaigns from there.
And if you think some times and days will best suit the purpose of your ads, you can test this out by running your ads during these times. 
Here are some tips that can help you out.
Use Google Trends.

This tool will find a keyword's search volume at a specific time.

Look at organic traffic to your site.

Use Google Analytics to find this out. Your site's organic traffic will help you understand when your users are searching for information or services that you offer.

Run ads during high-converting hours.

From Google Ads, the hour of day report shows the hour of the day when your ads convert. This is the best time to run your PPC ads.
Summing Up
Defining your audience, using the best PPC keywords and extensions, optimizing ad scores, considering mobile-friendliness, and posting ads at the right time will improve the paid ad strategy for your plastic surgery business or practice. 
Want to know more about what PPC can do for your healthcare business? Call Digital Authority Partners today.