Whether you are a travel agency, a tourism website, or any business related to the tourism industry, you need to fortify your online presence and grow your brand to gain more attention. This move is especially important for companies offering luxury travel services. In this industry, you must stand out and show your services are better than your competitors.
Many strategies can boost your brand and services but the best way to stay ahead online and to claim the highest ranks in search engine pages is to hire a local SEO team. If your travel business is located in Las Vegas, then you need a Las Vegas SEO Agency. Here are ways a local SEO service can help businesses in the luxury travel service industry.
---
Want to learn more about the Digital Authority Partners approach to SEO? Watch this video!
---
Why SEO for Luxury Travel Companies
SEO or search engine optimization is about building a website using the latest strategies to rank higher on search engine pages. Site ranking plays a huge role in generating organic leads. People tend to relate page rank with trustworthiness and thus are more likely to choose results found at the top of search results than those found at the lower part of the page.
Customers looking for luxury travel services behave the same way. They are likely to consider the services of businesses with a higher search rank than those with a lower one. Your business conveys a sense of trustworthiness when you're found on the first page and this trust helps boost your luxury travel brand and services!
     1. Luxury Travel Clients Plan Their Trips Online
Clients searching for luxury travel packages and trips are likely using the web to find the best services. Customers may start their search either by locating a luxury travel service company, like yours, or looking for the packages and "luxury experiences" that they want to take advantage of.
You want to shine in both kinds of searches. You want to be at the top when a client looks for a good company or finds services that you offer such as luxury travels, accommodations, dining, transportation, etc. SEO can help showcase your unique services, show clients exclusive travel packages that offer relaxation, adventure, and more.
     2. Almost All Customers Prefer Google
Statista reveals the latest global market share of top search engines in the last decade. Google remains the undisputed leader with an 86.64% share, Bing and Yahoo were left in the dust with only 7% and 2.75% respectively.
Your future clients are likely using Google to find your business, so this is where you would like your business to be featured as well.
Google ranks sites according to page authority and end-user usefulness. From the hundreds and thousands of businesses that offer the same products or services, Google finds the most relevant and presents these in a way that helps users locate what they need.
A reliable Las Vegas Digital Agency will use the latest SEO strategies to help your business rank higher. You'll have a team of experts creating SEO-friendly, updated, and useful content for your clients.
     3. Luxury Travel Is Predicted to Boom After Covid-19
Covid-19 has dramatically changed the travel industry. It's predicted that after the pandemic, there will be a massive travel boom as people once again visit different places and travel anywhere they wish without worries. Now is the best time to prepare.
Take this opportunity to create updated and helpful content. Help your clients plan for their future luxury cruise or their dream vacation with safety guides on accommodations, dining, transportation, and attractions. Keep your visitors posted on the latest travel guidelines both for local and international travel.
Be the authority in safe luxury travel and you'll surely get more visitors who will find your site very beneficial. Remember, Google considers usefulness as one of its top factors.
     4. Luxury Travel Service Companies Stand Out with SEO
The travel industry is one of the most competitive marketing niches. Employing SEO strategies can help you stand out from your competitors. Use striking luxury travel images and optimize these with creative descriptions. Showcase dazzling attractions, hotels, restaurants, and leisure activities with videos and posts. Use compelling meta descriptions and title tags to lure your clients in. SEO lets you shine, show people what you can do, and feature your travel services like no other.  
     5. Create More Organic Traffic
With the right SEO strategies, your luxury travel business can enjoy an increase in organic traffic. Visitors checking out your website from Google's organic search results know what they are looking for and have specific intentions. You'll be able to provide what they needed offer solutions to their questions taking them steps closer to conversion.
Your travel business website can attract organic traffic by posting relevant, useful long content. Write about things to do, places to explore, where to stay, what to bring, or how to find the best luxury deals.
Optimize your mobile website version by making it ready for voice search. Regularly update your website, blog, and social media sites, optimize your content for users, visitors, and readers.
     6. Create a Customized Campaign
SEO can help you create an optimized, customized campaign that will attract Google traffic which will lead to an increase in revenue and business growth. The right SEO company primarily considers your clients' needs, what they are looking for, what they want in luxury travel services. They also take note of current trends in search as well as the hottest SEO trends to boost your rankings.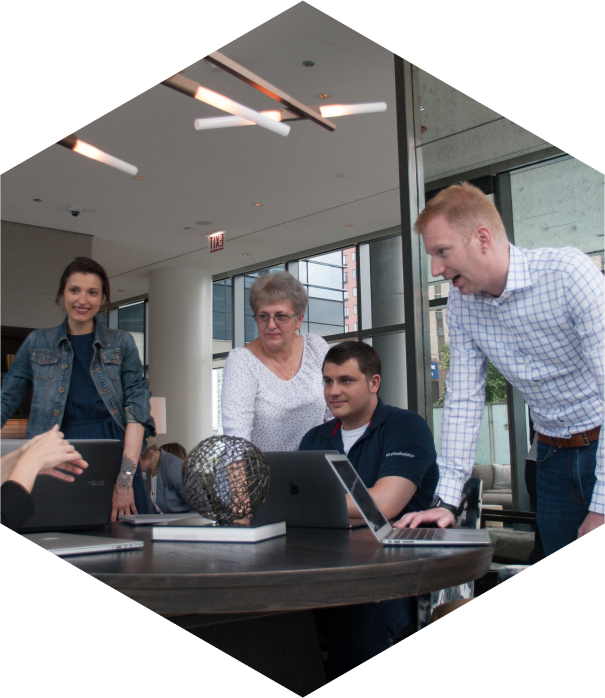 How Can We Help?

Fill out the short form below or call us at:



(888) 846-5382
Rely On the Best SEO Agency
Stay ahead of the SEO game with a reliable SEO agency. Let an experienced team boost your rankings using time-tested and updated SEO techniques. Consider a company that offers complete optimization so you can focus on other important aspects of your business.
Final Words
Give your luxury travel service brand the attention it deserves. Rank higher than your competitors and let your brand shine using SEO. There are many SEO companies available; work with a reputable, experienced local team that will give you consistently good quality results.