LinkedIn Ads provide businesses with many benefits, whether finding talents for job vacancies or clients for their services. That said, conversion rates are a major concern for any ad campaign. Hiring a LinkedIn ad agency is one way to boost them, but plenty of DIY fixes exist.
This guide gives you seven great tips to improve your ad's performance:
Narrow Your Demographics
Make Ads that Stand Out
Have a Compelling Hook
Provide Valuable Content
Leverage Landing Pages
Create Different Versions of Ads
Hire a LinkedIn Ad Agency
There's a lot to discuss, so get ready to take notes.
Let's go!
---
Want to learn more about the Digital Authority Partners approach to Digital Marketing? Watch this video!
---
1. Narrow Your Demographics
The LinkedIn Campaign Manager lets you create ads for specific groups of people based on their age, level of education, or even their interests.
That means you can deliver targeted ads to anyone on LinkedIn, so long as you know enough about their academic and work histories. The same is true for B2B advertising – you can target executives or high-ranking staff from a given organization with the right information.
If you feel that your ads are not reaching the right audience, consider revisiting their attributes:
Company
Demographics
Education
Job experience
Interests and traits
If you have an active LinkedIn account, knowing which of the above and their subcategories are relevant to your campaign should be simple.
In addition to the above attributes, consider further segmenting your audience based on where they are in the marketing funnel. Of course, you need to run separate campaigns for these groups as well, including retargeting in your social ads strategy.
2. Make Ads that Stand Out
LinkedIn ads blend in seamlessly with your feed, which makes it challenging to catch attention. The only identifiable features that set them apart from regular posts are the "Promoted" tag under the advertiser's name and the call-to-action (CTA) button on some.
It is up to you to make your ad stand out, so get creative with your ideas!
Here are some tips for using social media ads to enhance marketing ROI:
Use images and videos to introduce your business and its goals.
Use carousel posts for product exhibitions or sharing multiple photos.
Theme your ads to seasonal events or holidays, such as Christmas.
Consider how you use and mix colors when incorporating images and videos into your ad strategy. The text should be visible and written in a clean, legible font. Choose colors that evoke the emotions and reactions that you want from your audience.
3. Have a Compelling Hook
When making (or remaking) your ad, consider what you want your target market to take away from it. Use that chance to connect with your audience in a real way by showing them where and how you meet their needs.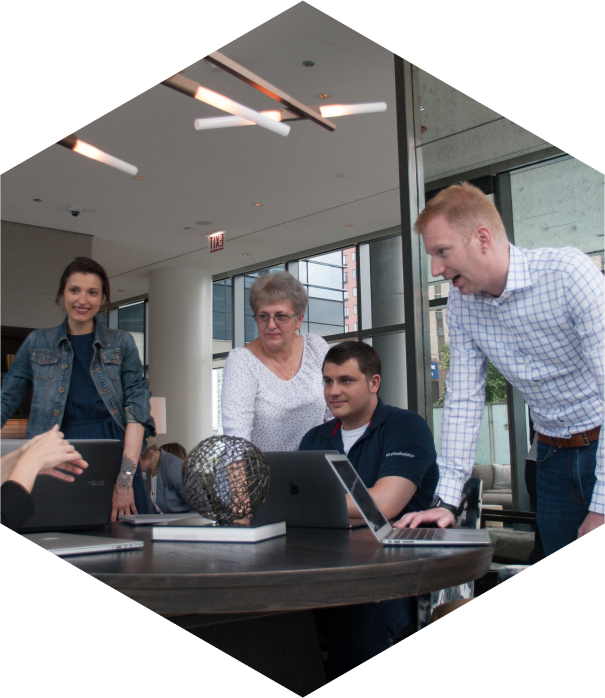 How Can We Help?

Fill out the short form below or call us at:



(888) 846-5382
Use these suggestions to write a compelling hook for your ad:
A critical or highly relevant industry statistic
An inspiring quote that drives your company
Reviews or anecdotes about your business
For example, a company that produces solar panels might cite the cost-saving potential of solar energy for households, followed by a CTA image encouraging people to learn more on the company's website.
4. Provide Valuable Content
Online lead generation is the first step to gaining new customers, and lead magnets do it best. You can get the attention of your audience right away by giving them useful and original content like seminars, workshops, and ebooks.
Letting potential customers or clients know they can depend on you for reliable information, products, or services is a great way to move them along your sales funnel.
Other types of lead magnets include:
Surveys
Free consultations
Free trials
Authentic lead magnets work best for lifting conversion rates because they create trust between you and the customer. Overhyped tactics such as outrageous claims and promises pique interest quickly. However, once past the shock value, they could fail to convert leads.
5. Leverage Landing Pages
If lead magnets are what get potential customers through the door, then landing pages are what get the conversation going. That is because they are functionally your elevator pitch for people who click through on your ads.
A landing page tells potential customers what your business is about, including:
Company information
Products and services
Contact information
Customer reviews
Chatbot or live chat
Giving potential customers options is one practical way to create a high-converting landing page. For instance, some may want to consult with you before making a purchase or may have reservations about your business that you can quickly resolve over the phone.
6. Create Different Versions of Ads
As mentioned above, properly segmenting your audience helps you deliver the most effective ads to the right people. Likewise, you should prepare different versions of your ads according to what each segment of your target market responds to best.
For example, if you know that one part of your audience prefers straightforward ads while another prefers imaginative ads, then having two ads works best. One could be a more polished, professional display ad, while the other could be a short animated video.
It all depends on how well you know your audience's expectations and where they are along your sales funnel.
7. Hire a LinkedIn Ad Agency
If you want the benefits of high conversion rates without struggling to get them, consider hiring a LinkedIn ad agency to do the work for you. Working with experts in the field gives you the positive results mentioned in the tips above, plus others depending on the agency's capabilities.
Outsourcing can also help reduce costs in the short term because a LinkedIn ad agency helps you reach your goals quickly and efficiently.
Summing Up
LinkedIn is more than a job-hunting website. It is also a place for leaders and businesses to find one another, making it perfect for paid advertising. If you want to lift conversion rates for your campaigns, consider making these changes to your approach and see how much they help.
Need help generating LinkedIn ad conversions? Contact us today to work with our team of social media marketing experts.