Online sales, conversions, and business growth all begin with traffic. A clever SEO agency is aware of this. That's why it exhausts all strategies to bring people to your website.
Of the many ways to drive an audience to your web page, off-page search engine optimization (SEO) remains the most effective — and we want you to maximize it. We have listed three essential tactics, complete with more tips on how to do each.
---
Want to learn more about the Digital Authority Partners approach to SEO? Watch this video!
---
But First, What Is Off-page SEO?
SEO is a broad term that covers at least three types. We've already talked about technical and on-page SEO here. In summary:
Technical SEO entails improving your website's infrastructure.
On-page SEO is optimizing everything on your site (e.g., title tags and meta descriptions).
Off-page SEO isn't concerned with what goes on your pages. Rather, it focuses on promoting them and increasing their authority in the eyes of search engines.
But why?
A web page will rank higher in search results if it is authoritative because search engines only want to give the best possible experience to its users.
Think of it this way. Would you trust a company that sells inferior or suspicious products and services? Probably not. So you might never use Bing or Google again if it keeps showing you irrelevant web pages.
In other words, off-page SEO enables people to trust you. In the process, search engines ensure that you appear — or, better yet, top the search results — when users look for you.
Three Off-page SEO Techniques To Grow Traffic
Knowing what off-page SEO means is half of the solution. The other is using it to grow your online visitors and hit your marketing objectives. For this, we have three powerful techniques:
Link building
Brand mentions
Local SEO
Let's break down these techniques.
     1. Build Your Links
If you can do only one off-page SEO technique today, it should be link building. It is the most popular and arguably the most worthwhile because it simply works when done right.
Search engines such as Google use links to measure your page's popularity and relevancy. In short, they determine whether it is worth ranking in the search results based on how many people link to it.
The more inbound links (those that come from other sites), the better because it tells Google that others can vouch for your pages' quality.
This strategy involves getting other websites to link back to yours. It sounds easy enough, but it's actually quite difficult.
For one, you need exceptional content marketing strategies. Second, you can't just request a link. You have to earn it through developing mutually beneficial relationships with other webmasters and influencers.
There are no shortcuts unless you want to receive penalties. But you can make link building easier with these ideas:
Focus on creating sharable content. Write blog posts, infographics, and other content types that people would like to share on social media and their websites. Study your market and understand what they want. Break down long articles with visuals. Over 80% of marketers say that videos help increase traffic and dwell time.
Know your niche inside out. Portray yourself as the ultimate industry expert. Publish white papers, case studies, and e-books. Mention your company on popular sites and online publications. Speak at conferences and other events. Such offline methods help you gain the trust of other businesses, not to mention more link opportunities.
Diversify your link-building techniques. Don't limit yourself to one method. Get creative and try different approaches. These can include guest posting and resource page linking. Don't forget to link to your other blog posts and pages. It helps improve user experience and keeps people on your site longer.
Build relationships with other webmasters. Get to know them and offer something valuable in return, such as a link to one of their articles. You can also collaborate on projects or cross-promote each other's content.
     2. Reinforce Brand Mentions
Increasing brand mentions is another excellent way to improve your website's ranking.
A brand mention is when someone talks or writes about your company, product, or service without necessarily linking to your website. It can be through a blog post, social media update, or forum discussion.
Google pays attention to these unlinked mentions because it shows the brand's popularity. Your business becomes more relevant to the niche when more people talk about it.
Strategies such as social media also deliver some of the highest engagement rates. Post-pandemic, internet users spend over 90 minutes on these websites.
But how do you make people talk about you? Try these tips:
Strengthen your social media presence. Be active on the most popular networks such as Facebook, Twitter, and Instagram. Post engaging updates regularly and interact with your followers.
Generate word-of-mouth marketing. Focus on delivering exceptional products and services. Make it a breeze for customers to leave reviews on your website and social media pages. You can also give out freebies and discounts in exchange for testimonials.
Be involved in your industry. Stay up to date with the latest trends. Become a thought leader by writing expert roundups and conducting interviews with other influencers. This strategy helps get your brand name out there while building relationships with other companies. 
     3. Grow Local SEO
Local SEO is a bit different from your typical off-page SEO. It focuses on optimizing your website for a specific geographical location. It seems to have a very limited scope, but in reality, it is a potent technique to drive traffic.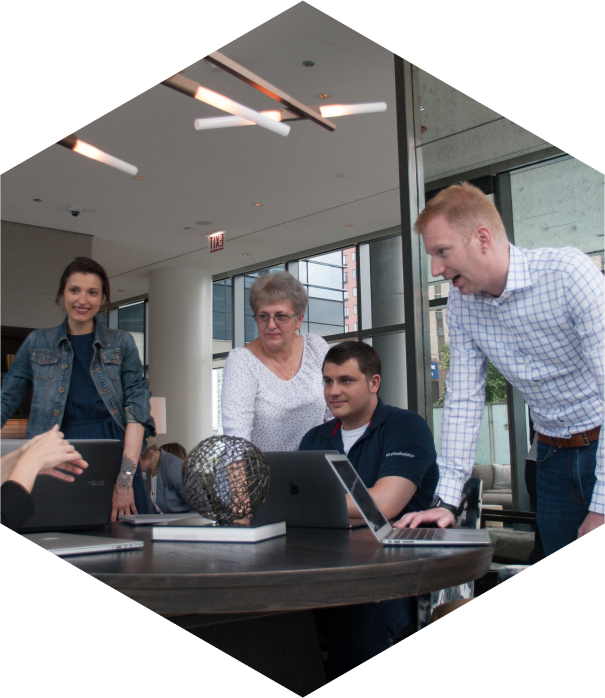 How Can We Help?

Fill out the short form below or call us at:



(888) 846-5382
First, it brings a more targeted audience. That means conversions are easier and higher. Second, it enhances online visibility with location-based keywords. In fact, in November 2021, 21% of U.S. customers used the internet to discover a local business daily, while 35% did so weekly or more.
Local SEO is also not as complicated as you might think. Some of the tried-and-tested methods include the following:
Create a Google My Business (GMB) page. This is a must for businesses that want to improve their local SEO. GMB is a free platform where you can list your company's name, operating hours, address, and contact information. Monitor your citations and ensure they are consistent across platforms.
Encourage customer reviews. Google and other search engines use social proof as a local SEO ranking factor, so tell your customers to leave feedback. Offer incentives if they help you receive testimonials. Engage them by responding to all reviews, whether good or bad.
Get listed on directories. Include your business in relevant online and offline directories. Some of the most popular ones are Yelp, Foursquare, and Yellow Pages. You can also try niche-specific directories to reach a more targeted audience.
Optimize your local website for mobile. Build a responsive site that loads quickly on different screen sizes. Use Google's Mobile-Friendly Test tool to see if your site is up to par.
Final Words
Off-page SEO is a powerful way to improve your website's ranking and visibility. By building high-quality backlinks and increasing brand mentions, you can drive more traffic to your site. You can also try local SEO to target a specific geographical location.
But it needs to work together with technical and on-page SEO to succeed. A capable SEO team can help you create a well-rounded online marketing campaign that improves your website's overall performance.