So, your brand is excellent, right? But is that excellence reflected in your website's design? How about the navigation flow – is it intuitive?
You can have a fantastic portfolio of your plastic surgery success stories, but if it is not laid out skillfully on your website, users will no longer continue browsing your pages. A top-caliber plastic surgeon like you must have a superb website design that resonates with your professionalism and works of art.
Wise planning and generous investment in web design will lead you to own a stunning site that captures your elite target market. Here are three crucial web design tips for plastic surgeons to consider when building or renovating your site.
---
To learn how Digital Authority Partners can create a standout website for you, watch this video!
---
1. Optimize for Mobile-Responsiveness
Your professional expertise in plastic surgery may be unbeatable in your social sphere; however, when it comes to promoting your clinic on the internet, you need more than credentials. You need to have a reliable and working website that runs smoothly on smartphones, tablets, and laptops.
Layout the content and images according to the size of the screen, and it automatically adjusts as you switch to another gadget. This fluid-like style is called responsive, and this is the website design you should aim for your website.
Make your website easy to use on a smartphone. There should be no manual scrolling from left to right to see the entire picture or read the whole sentence.
The screen size must be able to adapt to the measurements of the devices. If you have a mobile-friendly site, users will choose to browse your website instead of the others. Make your responsive website shine on the results page by promoting it through search engine optimization.
Make your website visible and functional to your target audience and work hard to improve their capabilities. You can achieve this by investing in Plastic Surgery website design.
2. Apply User Interface (UI) and User Experience (UX) Features
Your website may have all the impressive information that patients need, but the user might just want to pay. If the user has gone through many pages and has followed many steps but still cannot figure out how to make a payment, this might result in a bad review of your site services and affect your overall professional image.
That is why having a user interface (UI) and user experience (UX) website design is very important in building your online site. By applying measures on your pages, such as suggesting steps for commonly conducted transactions on your website, navigation can be easy and smooth for your users.
You will have to study ahead of time how people usually interact with your site and craft steps that resemble such actions. Figure out the everyday transactions done on your site and provide easy access buttons on the main page so patients can easily click on it and complete their tasks quickly.
Nothing turns off people more than beating around your site without accomplishing anything. Make every second count and worthy of the time of your busy client by providing shortcut access to your service and payment page.
To encourage longer time spent on your website, create fun activities on some of your pages. For example, add an online mannequin which they can try on various eyebrow shapes, nose lines, and lip sizes, then add an option for sharing the file, downloading it, and printing it.
Provide image results of their output and ask permission to showcase selected works on your social media channels.
This interactive feature works well with people, who are still thinking about undergoing plastic surgery and are testing the waters, whether their social sphere is supportive of their surgery.
3. Choose an Efficient Minimalist Style
The minimalist style works well in designing modern websites because of the ease of access for smartphone accounts. Go for a modest design yet loaded with meaningful content and images necessary to answer customers' questions.
Try to layout the pages of your website with lots of white space. Limit the content to selected photos that tell a story. To help users find what they need immediately, prepare the Help menu and FAQ section. Make sure to answer the common questions of your patients. You should also analyze the most conducted activities on your website and craft the design according to the logic pattern of the users. Finally, you must be able to craft the navigation flow in your site to match your users' browsing preferences.
In applying a minimalist style to your website, you help users focus on crucial matters on your page and execute actions accordingly.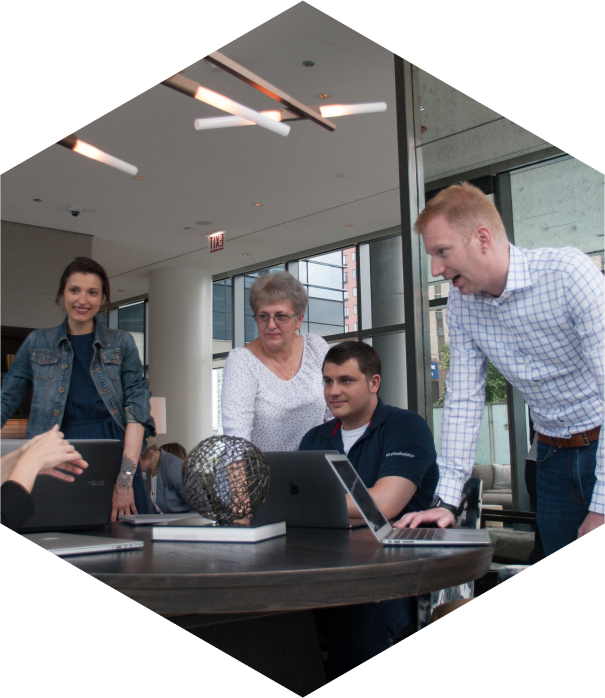 How Can We Help?

Fill out the short form below or call us at:



(888) 846-5382
The minimalist style is perfect for contemporary sites and even those venturing into postmodern web designing. The appearance looks easy on the eyes, the content and images address vital issues, and the texts or buttons lead people to conversion.
Integrating Web Design and Search Engine Optimization Strategies
Your website design is as good as its marketing prowess. To increase your site's performance, you will need to incorporate strategic search engine optimization techniques. You can utilize your mobile responsive design to launch a new landing page that aims to solicit more leads and convert them into sales.
SEO can help your site. If you have a seamless, consistent, and well-coordinated website design, your SEO can boost the site visitor rate, click-through rate, and conversion rate.
The integration can happen by coordinating the key messages to be used across the pages and the alt tags or descriptions for the compressed images. Some other ways to fuse the two are using social media to popularize digital campaigns.
Final Words
Having a mobile-responsive style, an intuitive navigation flow, and functional logic elements can significantly impact your website design. These features provide a superb browsing experience for users and enable them to accomplish their goals on the site.
These three crucial web design tips will help plastic surgeons attract new clients and convert new sales each month.