Do you want to give your online presence a major "facelift" or introduce your clinic to potential patients lurking on the Internet? You can do both well with content marketing for plastic surgeons.
This post introduces the basics of this highly effective online marketing strategy by providing you with:
An understanding of healthcare content marketing
Top reasons you should do it
The five best medical content marketing tips that help deliver results
Are you ready to learn more? Read on!
What Is Healthcare Content Marketing?
Also known as medical content marketing, healthcare content marketing is the process of creating, optimizing, and promoting relevant and valuable content to acquire, nurture, and retain your target audience to meet business objectives, such as increased profits.
It is not a new concept. In fact, it dates back to the days when doctors used to publish their ads in daily papers or local magazines.
While it employs the best principles of content marketing, it's focused on the health and well-being of patients, clients, and those who have an interest in looking and feeling their best. And in the healthcare space, plastic surgery is a large niche market – and getting larger, as the Baby Boom generation ages up and younger generations want to maintain a youthful appearance.
Why Should Plastic Surgeons Do Content Marketing?
Of the many digital marketing strategies for medical practices, content marketing is one of the few non-negotiables.
Here's why:
Other online marketing tactics rely on it. From social media to medical SEO and paid ads, all use content.
It drives traffic. People go online to consume various content types. Think about blog posts, videos, infographics, webinars, and podcasts. You can use each of these to bring leads to your website and then business.
The best content showcases your expertise. Case studies, reports, and other long-form content copies, for instance, display your mastery of the niche. In the process, it makes your brand look and sound trustworthy and credible.
Content nurtures leads. Medical content marketing keeps leads engaged consistently. In return, you drive advertising costs down, enhance brand reputation, and improve revenue and return on investment (ROI).
5 Impactful Content Marketing Strategies for Plastic Surgeons
Producing content to promote your plastic surgery clinic online is one thing. Ensuring that it succeeds is another. How do you accomplish the latter?
Here are five tips:
     1. Explore Brand Storytelling To Set Yourself Apart From the Competition
Your potential patients are not just looking for a qualified plastic surgeon. They want someone who understands them, empathizes with their situation, and follows through with their promise.
What better way to stress these attributes than using content to tell your brand? Brand storytelling appeals to your target market because it is:
Emotionally driven
Relatable
Authentic
Empathetic
To come up with a compelling brand story:
Think about the elements that make your brand unique. These can be your team, practice philosophy, or even the location of your clinic.
Make use of real-life examples. Draw inspiration from patient experiences and stories.
Show vulnerability. Be transparent with your audience. Show them that you are just like them and have faced the same challenges.
     2. Focus on Moments Marketing To Enhance Local SEO
Mobile devices have changed how consumers look for information or, in this case, book appointments. For example, a patient could be lining up at a fast-food chain while planning for breast augmentation.
This massive shift in consumer behavior leads to two interrelated concepts: moments marketing and local SEO.
Moments marketing means optimizing your content to be readily available at every possible opportunity of every possible interaction. Local SEO, meanwhile, makes your site show up in the search results of people within your service area.
How do these two work together? Let's have some scenarios.
Want-to-go moments. In this situation, your target lead may be searching for the closest surgical clinic. Local SEO will make you use keywords like "plastic surgery near me" or "plastic surgeon in XYZ city."
Want-to-know moments. Here, the potential patient is looking for more information about a procedure, doctor, or practice. Your goal is to produce content that will answer their queries, whether through a blog post, video, or podcast.
Want-to-buy moments. At this stage, the lead is ready to book an appointment. Optimize your site for conversion by ensuring that your contact information and forms are easily accessible. Run geographical ads to drive them to your landing pages.
     3. Follow the E-A-T Guidelines To Build Authority and Credibility
Because of your niche, your content falls into the "your money, your life" (YMYL) pages. In other words, your copies can influence or impact critical aspects of a person's life, such as their health and wellness.
Google, the world's largest search engine, has strict guidelines on how it rates websites in search engine results pages (SERPs), and for medical and other sites it uses E-A-T:
Expertise: Does your content provide evidence to support your claims?
Authoritativeness: Are you an expert in the field? Do other professionals in your industry vouch for you? Does your site's content show this?
Trustworthiness: Is your content accurate? Do you have a good track record?
Here are some content marketing ideas to meet these criteria:
Share detailed before-and-after photos or surgery results with the patient's permission, of course.
Cite studies, research papers, and statistics in your blog posts and articles. If possible, link to the original source.
Showcase awards, media mentions, and positive reviews from patients on your website.
Publish long-form guides that show in-depth knowledge of a particular topic.
Partner with other industry experts for webinars, podcasts, and video interviews.
     4. Use Content To Enhance Customer Experience
Customer experience (CX) is the overall feeling a patient gets when interacting with your brand. It starts from the very first time they see your ad and ends after their surgery.
CX helps your business grow. According to McKinsey, it can boost sales by as much as 7% and profitability by 2%. Shareholder returns also increased by 10%.
Your web presence can be optimized to enhance CX with these tips:
Nurture your leads with timely follow-ups, whether through an email drip campaign or personalized texts.
Engage patients on social media by responding to comments and direct messages (DMs) promptly.
Educate patients about their procedures through your website content and other marketing materials.
Include clear and specific calls-to-action (CTAs).
Create guides, resource pages, and FAQs to assist patients in booking, preparing, and recovering from surgery.
     5. Rinse and Repeat To Sustain Results
Content marketing is a long-term strategy. It's a never-ending cycle of creating, optimizing, promoting, and tweaking your materials.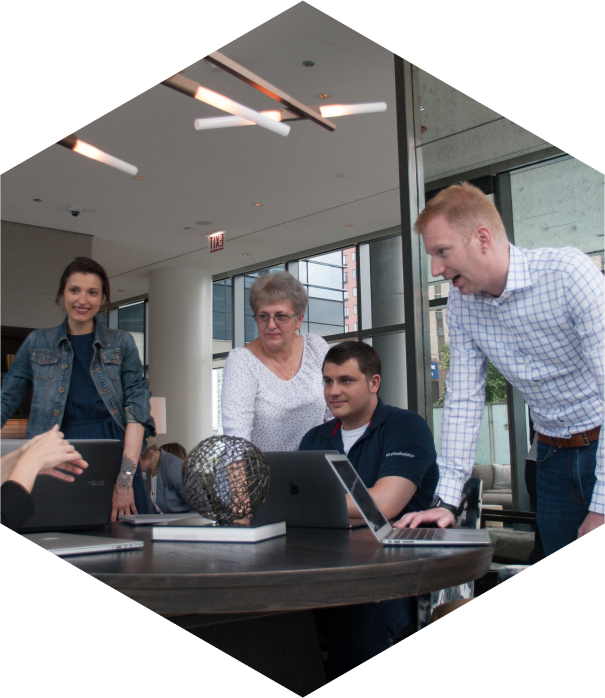 How Can We Help?

Fill out the short form below or call us at:



(888) 846-5382
The best way to sustain results is to create a solid foundation by following the tips we discussed. Once you have that, it'll be easier to produce quality content consistently.
Consider these tips as well:
Focus on one or two objectives at a time and track your progress.
Interpret your analytics data to determine which topics and formats perform best.
Leverage user-generated content to supplement your articles.
Encourage patients to leave reviews on Google, Yelp, and other directories.
Repurpose old content by updating it or turning it into a new format.
Explore different traffic-driving methods and experiment with paid ads.
Know new healthcare content marketing trends and adjust your strategies accordingly.
Summing Up
Content marketing for plastic surgeons is necessary if you want to stay competitive. It helps you attract and retain patients, build authority and credibility, and enhance customer experience.
And it is an ongoing process that needs to be performed timely, thoroughly, and well. If you struggle with planning, optimizing, and maintaining your content, work with a digital marketing agency.
Digital Authority Partners (DAP) is home to experienced marketing writers, strategists, and editors with deep healthcare marketing knowledge. Schedule a consultation today to learn more about how we can help you achieve your marketing goals.