There's no question Amazon has conquered nearly every corner of the world of e-retail, giving the ranks of Target, Walmart, and eBay a run for their money.
In 2018 alone, the online e-commerce giant moved $232 billion in revenue, with the vast majority of this income stemming from retail products, subscription services, 3rd party seller revenues, and its cloud-based IT platform AWS. Most recently, however, Amazon has been looking elsewhere in a bid to diversify its portfolio, with the $3 trillion healthcare market being its number one target.
In this comprehensive article, we are going to talk about the most amazing things Amazon Echo/Alexa is capable of in the healthcare space. We'll cover both current and potential use cases and applications.
So, What's Amazon Doing in Healthcare?
From its recent activities, it is clear that Amazon has a vested interest in healthcare. The online retail giant is looking to leverage its expertise and elaborate connections to disrupt everything in healthcare, from Medicare management to the pharma supply chain. That in and of itself isn't surprising at all. With one of the largest workforces in the US, creating novel healthcare solutions is key to the retailer's overall success.
In fact, this isn't Amazon's first stab at hopping onto the healthcare train. In the period between 1999 and 2000, the tech company made a bold move by investing a significant amount of money into Drugstore.com. Then, Jeff Bezos had big plans to make a foray into the pharma supply chain space. However, the venture was brought to its knees by regulatory hurdles.
This time around, Amazon is taking no chances, and pulling out all the stops. In fact, in 2018 alone, Amazon has made various investments in the healthcare space.
---
Watch this video to learn how Digital Authority Partners designs software that works for your business!
---
Let's start with a breakdown of the key investments and acquisitions Amazon made in 2018 across the healthcare industry:
June 2018: Amazon Spends Slightly Under $1 Billion To Acquire Pillpack, an Online Pharmacy
In the second half of 2018, Amazon paid close to $1 billion to bring online pharmacy PillPack under its healthcare umbrella. The e-pharmacy is registered and licensed to operate in all 50 US states, and has both VIPPS and URAC certifications. More importantly to Amazon, however, is PillPack's state of the art platform, PharmacyOS. It's an advanced system built from the ground up to help patients not only manage their medical data but determine how to balance their meds and use them in safe doses. Amazon also brought on board the CEO and co-founder of the company.
Of course, this acquisition means that Amazon can now ship prescription meds to your doorstep faster and more efficiently.
July 2018: Amazon Partners With JP Morgan & Berkshire Hathaway To Cut Employee Costs and Improve Service
In late January 2018, Amazon announced that it will join hands with JPMorgan and Berkshire Hathaway to launch a company whose primary focus would be to cut healthcare costs for their US-based employees, as well as improve their satisfaction. However, it wasn't until July that the partnership was finalized and formalized.
According to the CEO and chairman of JP Morgan, Jamie Dimon, the joint venture will go the extra mile to give their "employees better knowledge, transparency and control when it comes to managing their healthcare." This is certainly a forward-thinking move by three companies with massive resources to truly revolutionize healthcare. The partnership was spearheaded by Todd Combs for a few months, before Dr. Atul Gawande taking over as the CEO.
September 2018: Amazon Echo Patent Is Filed. Alexa Can Now Recognize if a User Has a Cold
This was pretty big news not just for the Amazon Echo team, but also for the entire healthcare sector. According to the patent document, Alexa, Amazon's virtual assistant, will be able to detect even subtle changes in voice and tell if the user has a flu. That's a huge leap for Alexa, and a great avenue for Amazon to enter the healthcare fray.
November 2018: The Company Introduces Amazon Comprehend Medical, an Emr-focused Cloud Service
The so-called Amazon 1492, a secret group of specialists dedicated to healthcare, has been exploring telemedicine, telehealth, pharma supply chain, and electronic medical records (EMR) for a couple of years. Finally, in late November 2018, the online retailer introduced Amazon Comprehend Medical, an all-new cloud software service geared towards EMRs.
According to Amazon, ACM can comb through a large amount of patient EMR in a matter of seconds looking for actionable intelligence and insights that could be beneficial to healthcare facilities and providers. If successful, the cloud-based service will mine patient data from EMRs, and help practitioners deliver better clinical decisions and diagnosis while reducing healthcare costs.
This is a game-changer for healthcare because ACM can zero in on patient health info like medications, medical conditions, and figure out their relationship to one another. More crucially, the software service backed by AI and big data technologies, allowing health techs to access its resources through API functionality.
December 2018: Amazon Explores Launching In-home Medical Diagnostics Kits
At the end of 2018, news broke that Amazon had been looking to buy Confer Health, a Charleston, Massachusetts-based start-up that wants to develop in-home diagnostics kits. Unfortunately, the negotiations broke down along the way. Even still, the move by e-retailer shows its ambition to upend the whole healthcare supply chain.
If Amazon had succeeded with the acquisition, that would place it in direct competition with established at-home testing firms like LabCorp and Quest. Of course, Amazon must have other plans in the pipeline to get in on the in-home medical diagnostics kits space.
These are just but a few examples that show how Amazon is looking to revamp the entire healthcare space. The company has also collaborated with other healthcare players and stakeholders, including Arcadia Group, National Institutes of Health's Technology Research Infrastructure for Discovery, Experimentation, and Sustainability Initiative, Aiva, Aurohealth, Merck, and Omron Healthcare, just to mention a few more.
Amazon's Healthcare Strategy
Source: Amazon In Healthcare: The E-Commerce Giant's Strategy For A $3 Trillion Market (CBInsights)
Now that Amazon has bought PillPack, collaborated and invested in a plethora of healthcare-facing companies, what strategy does it have in place to cement its place in healthcare? Amazon, of course, recognizes the challenges that come with plunging into a complex industry like healthcare. That's why the company has built its own Alexa team.
With Larry Ockene, a veteran engineer that has been with Amazon for more than a decade and the former Box health executive Missy Krasner on board, the new "health and wellness" team is certainly going to push Amazon's healthcare agenda to the next level. Missy Krasner joined Amazon from Box, after playing a crucial role in obtaining HIPAA compliance. Among the managers of the team is Yvonne Chou, a visionary who has worked at the company for 8 years across retail, fashion, and Prime.
As expected, Amazon has been a little quiet about the projects this team is working on. However, according to CNBC, the group's first job is to provide better healthcare services to diabetic people and new mothers, as well as ensure privacy data and regulatory requirements. Elsewhere, Amazon is looking to help Americans become healthier by nudging them to consume healthier food options.
No matter what angle you look at it, Amazon's Alexa is a match made in heaven with healthcare. Which begs the question: what can Alexa do for healthcare? It turns out, quite a lot. At Digital Authority Partners, we've already built various Alexa skills while helping our customers with the right analytics service implementations to see a positive ROI from their investment in emerging technologies.
Let's review some of the skills available on the market today, including some Digital Authority Partners helped build.
Current Applications of Alexa in Healthcare
     1. Alexa Healthcare Use Cases for Consumers
Amazon Alexa is making major inroads in the world of consumer healthcare. Traditionally, consumers have used Alexa skills to set reminders, build their shopping lists, play music, and whatnot, but now there are myriads of promising uses that can enhance both end-user and patient experience. Here are some top examples that have attracted our attention in recent months:
     2. Alexa Helps Patients With Diabetes Manage Their Condition Effectively
In April 2018, AWS and Merck & Co., Inc. jointly started the Alexa Diabetes Challenge with a $250,000 prize pot. Wellpepper emerged as the winner with its Sugarpod, a clinically-validated and Alexa-enabled digital platform for diabetes management. With Sugarpod, Alexa is able to help diabetic patients manage their treatments and monitor progress effectively. This just goes to show how Alexa can be applied to transform chronic disease management like type 2 diabetes. We'll keep a closer eye on Wellpepper as it continues its journey using Alexa to improve the diabetes patient experience.
     3. Alexa Helps the Elderly Be Compliant With Taking Medications
Non-adherence to medication is a big issue for healthcare and pharma. Orbita, a Boston-based voice platform startup, has developed an Alexa Skill that helps older adults get and take their medications on time. Working in conjunction with Libertana Home Health Care, Orbita has been testing the effectiveness of the Alexa app for long periods of time. Besides ensuring medication adherence, the Alexa skill also helps keep the family involved in caregiving activities. More specifically, this Alexa platform gives the elderly more access to health aides assistance and family members.
     4. Alexa Provides Better In-hospital Patient Experience
Aiva Health, a Los Angeles based startup, has teamed up with Cedars-Sinai to use Amazon Echos to create smart hospital rooms. More specifically, Alexa Skills will help give patients more control over their hospital entertainment options and environment, as well as facilitate more efficient communication with care providers. It's all about creating a better hospital experience for the patients.
     5. Alexa Helps You Manage Your Blood Pressure
In the blood pressure space, Omron's new watch - called Heartguide, to be launched in America in March - is the biggest sensation. The watch has an inflating cuff taking blood readings. Omron has reportedly built an Alexa skill which will have a conversational UI helping people wearing the watch live healthier lives. Heartguide has received the Best of CES Award in 2019 and is a highly advanced wearable that takes readings as accurate if not better than popular upper-arm sphygmomanometers.
Even better, Omron has also released an Alexa skill that will allow users to take their pressure readings on the fly and get blood pressure readings and recommendations via Amazon Echo devices. The first of its kind blood pressure Alexa skill will enable Omron Heartguide owners to compare readings, set reminders, and flag higher-than-usual blood pressure activities.
"We have the first Amazon Alexa skill to connect to a blood pressure monitor…If you ask for a blood pressure reading, it will look for our app," states Ranndy Kellogg, the CEO of Omron Healthcare talking to CNBC.
     6. Buy and Manage Insurance Claims via Alexa
That's right. You can now purchase and take control of your insurance claims thanks to Alexa. Just recently, Liberty Mutual Insurance launched the first of its kind Alexa service that allows insurance buyers to navigate the policy purchase and management process purely by using their Amazon Echos.
The so-called Safeco Alexa skill will grant insurance shoppers instant, voice-activated access to obtain a quote through the insurer. If Alexa cannot find a quote that matches your profile and budget, she will direct your call to a Liberty Mutual independent agent.
     7. Get First Aid Tutorial Live via an Alexa Skill
Mid 2018, Mayo Clinic introduced an Alexa skill that will enable users to get first aid information hands-free. When you activate the skill on your device, you will get self-care, voice-activated instructions for several different accidents that call for first aid. For instance, you can say "Alexa, tell Mayo First Aid I need help for cut." The new First Aid Alexa skill will bring years of medical and first aid expertise from Mayo Clinic right into your home.
     8. Get Live Information About Your Hospital Before Getting There
Wait times at the doctor's office is estimated to cost $43 per year, according to Deloitte. A new Alexa skill developed by New Hanover Regional Medical Center will help furnish you will all the detailed information about the hospital before you leave the comfort of your home. The new NHRMC Alexa skill will enable users to gain access to real-time information about the hospital, including:
 

Parking information

 

Visitor information

 

Lost and found information

 

Important contact information

 

Bill payment information

 

Directions to the hospital and the closest urgent care facility

 

Info about the New Hanover Regional Medical Center care team

 

Info on how to view medical records

 

Important things that you need to bring for your visit to the hospital
This is truly a groundbreaking Alexa skill that will certainly be emulated by other healthcare facilities across the nation.
     9. Get Health Tips To Live a Healthier Lifestyle
Wouldn't be nice if Alexa were to give you medical expert tips on how to live a healthier and happier life?
That's exactly what the new Alexa skill developed by Cleveland Clinic will provide you.
Whether you need to know the health benefits of yoga or cure for sleep apnea, this Alexa skill has got you covered. All you have to do is activate the skill on your Amazon connected devices to take advantage of the vast knowledge base delivered by Cleveland Clinic.
     10. Get Diagnostics Suggestions From Alexa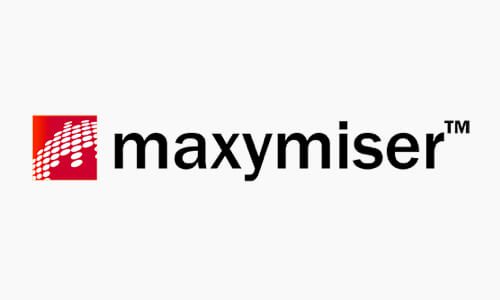 Do you wish you could have an emphatic conversation with Alexa about your health, symptoms, and overall well-being? Wish no more - Dr. AI Alexa Skill by HealthTap is here at your service. This is an Alexa skill that leverages artificial intelligence (AI), deep learning, and emotional intelligence (EI) to help users get diagnostics suggestions. It taps into medical knowledge and expertise of over 107,000 physicians and doctors across more than 140 specialties.
In other words, Dr. AI Alexa skill translates user-provided symptoms as well as their gender, age, medication use, conditions, and other health aspects to deliver a possible medical diagnosis. More importantly, the skill provides the users with proper, doctor-recommended insights as well as the best course of action. Even better, the skill can patch you through to a real doctor.
     11. Alexa Helps Users Understand Healthcare Terms and Critical Information Tied to Healthcare
What's coinsurance? Co-pay? Deductible? The healthcare space can be a little confusing especially to first-timers. A new Alexa skill called Health Care Genius is touted as the answer to getting critical information and healthcare terms. The skill helps explain healthcare jargon and terms like deductible, co-pay, and whatnot. This Alexa skill will come in especially handy when you shopping for medical coverage and dealing with insurance claims.
     12. Get Medication Dosing and Common Ailment Information Through Alexa
Boston Children's Hospital has developed an Alexa skill that allows users to gain access to information on medication dosing. Aptly called KidsMD, the new skill will also allow users to get general health information for common diseases and ailments from the Boston Children's Hospital. For those who are worried about their medical data security and privacy, they will be glad to know that personal details are not stored in any way. The skill is powered by Boston Children's Hospital platform, Thermia.io.
Alexa Healthcare Use Cases for Medical Providers
Medical providers and practitioners can also benefit immensely from Alexa skills. Here are two examples that highlight Alexa potential in healthcare, specifically for medical providers:
     EMTs Can Use Alexa To Get Medical Information Assistance
EMTs are always in life-and-death situations, but going through medical procedure and reference manuals can make the jobs even harder. That's where the new Alexa skill developed by Brewster Ambulance Service comes in handy. Through this skill, EMTs, especially amateurs, can ask Alexa for reference info or to recite the procedure steps to them while they focus on what truly matters: the patient. This groundbreaking Alexa skill will not only pave way for faster access of medical information assistance, but it also gives EMTs a chances to be hands-on at all times when attending to an emergency.
23 Percent of Doctors in the US Already Use Alexa for Various Tasks
A new study by DRG Digital seems to suggest that more and more healthcare providers are already starting to embrace voice-activated assistants like Alexa.
In fact, the research showed that 23 percent of 2,784 doctors surveyed said they used Alexa "for professional tasks."
Of course, as more health techs develop Alexa tools and skills for the medical arena, we will see more doctors hop onto the voice assistant bandwagon. The research further showed that the biggest reasons for Alexa adoption by doctors include the fact that they are hands-free and can save lots of time.
Potential Applications
There's no doubt Alexa has a huge potential in healthcare. The use cases we discussed above are only scratching the surface of its immense power to solve some of the challenges facing the healthcare space, as well as spruce up patient treat and care.
     1. Building Better Patient-Provider Communications and Relationships
The connection between a patient and their physician is sacred. Unfortunately, communication almost always ends when the patient walks out of the doctor's office. This is an area where Alexa can come to the rescue. Nurses, doctors, and other providers can use Alexa to get across to the patients, offering medical advice and answering real-time questions they might have about their meds, symptoms, and upcoming appointments.
The closest thing to an Artificial Intelligence Chatbot is the current solution put forth by Helpsy. Check out my interview with Helpsy's CEO here. Helpsy helps cancer survivors deal with their diagnostics, learn more about their condition, and creating daily routines: medication adherence, drug side effects, doctor appointments and much more. This is all done via a mobile chatbot (to be clear Alexa is nothing more than a chatbot as well, only the delivery mechanism is different - via Alexa devices primarily).
But we expect Alexa to play a huge role in the future, redefining the relationship between physicians and patients and. We expect Alexa to serve as an extension of a doctor's care from the hospital to the patient's home.
     2. Secure Access To Medical Records
Currently, there are a few Alexa applications that try to solve the murk that's in EMR space, including Amazon's own ACM. But Alexa can do so much more to help patients and healthcare professional access medical records securely and without logging into computers. On a similar note, patients can use Alexa skills to securely and conveniently send their medical reports to their providers.
     3. Faster Medication Refills
Pharma players like CVS are already looking into ways to simplify the drug supply chain. Alexa can help patients, using a voice signature, to get a doctor's prescription without having to see them face to face. They can also request prescription refills from drug stores and pharmacies.
Startup NowRx, an on-demand pharmacy, has been allowing patients to request prescription refills through Alexa and Google Home since 2017. The entire process seems almost too good to be true: the requests are processed within minutes and the medication can be delivered within hours.
What's more, there are several Alexa skills designed to help patients find the best deal for their drugs. Using GoodRx's app, patients can find out the cheapest place to buy their medicine. If they agree, they can ask Alexa to look for a nearby pharmacy and get a coupon texted to their phone. The price difference between drugs can be as high as a couple hundred dollars, particularly when it comes to chronic diseases.
     4. Alexa and Dieting
With obesity wreaking havoc in the US, Alexa can be used to record a patient's diet and food intake. This way, they can be reminded to avoid certain foods, exercise, and avoid certain stressors. Alexa, turns out, makes for a great workout partner. Beginners can use the "Fitness exercises" skill to get ideas for simple workouts that required basic movements like squats, jumping jacks, and planks.
Users lacking motivation can turn to the My Health Coach skill and get guidance to achieve their weightloss goals. Fitbit has their own skill that allows users to get updates on their Fitbit stats and hold them accountable to their goals. For those looking to quiet their minds, Alexa's "Stop Breathe Think" and "Guided Meditation" skills provide daily guided meditations.  When it comes to nutrition, Alexa also has a plethora of skills designed to help users eat better.
There are skills tailored for every eating plan from Keto to Paleo and even for meal prepping. A highly rated skill is Skinnytaste, that delivers low-calories recipes based on whatever ingredients users have on hand. Another helpful skill worth mentioning is the H2OPal, which enables users to monitor their water intake.
     5. Parkinson's Disease Management
As Parkinson's progresses, patients' speech becomes less intelligible. Their voice often becomes coarse and unsteady. Health aides and providers can use Alexa to observe the voice quality of a Parkinson's disease sufferer, delivering timely care and intervention.
Alexa can also shoulder the caregivers' burden. Up to 80% of those with Parkinson's will eventually experience some form of dementia, which causes forgetfulness, irritability, and restlessness. Managing repetitive dementia behaviors can be frustrating for caregivers, but not for a virtual assistant.
Alexa will answer the same question over and over again, provide endless entertainment, and remind patients to take their medicine.
Alexa can empower patients to take charge of their environment. Those affected by Parkinson's often require a wheelchair. With Alexa, they can still do things around the house such as turning on the light across the room or adding items to their families grocery lists without moving. They can also use it to call for help in health emergency situations.
Summary:
The future of Alexa in Healthcare is bright. It truly is. Only in this article we covered a wide variety of use-cases which have already been deployed and are leveraged on a daily basis by millions of users all over the world.
Alexa should be treated as an extension of what the healthcare industry can do to improve patients' quality of care and medical outcomes while helping people live longer, healthier lives.
From in-hospital experience to educational tools, and everything in between, Alexa in healthcare is poised to redefine the entire healthcare experience. And every healthcare executive out there should consider what use cases Alexa can help with in the years to come.
Not sure where to start? Digital Authority Partners provide both Alexa Skill Development services and digital strategy services. In simple terms, our experts can help you both figure out what Alexa skills make the most sense for your company and customers and we can help you build, launch and market those skills. Simply drop us an email at [email protected] or call us at 312-820-9893 to start the conversation today.
You may also be interested in reading our in-depth Healthcare industry reports: