According to the latest figures from App Annie, mobile app downloads and in-app spending for Q1 2018 are the strongest ever. Simply put: the future is mobile and consumers spend more time on their smartphones. Read on and discover how going mobile is a win/win for businesses and consumers.
by: Lexi Sydow
for: App Annie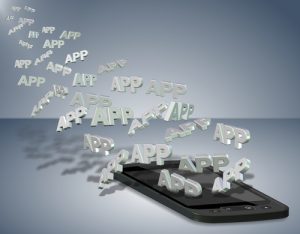 Why we liked it:
In case you missed it, App Annie released their Q1 global app spending figures a few days ago and the results point to a future that's mobile first. Global Google Play and iOS downloads grew over 10% year over year while consumer spend across both app stores topped $22 billion. Simply put: Q1 of 2018 is the strongest quarter the app economy has ever seen and shows no signs of slowing down. The latest figures indicate that consumers spend an average of 3 hours a day in apps and accesses over 40 apps a month. We liked this at Digital Authority Partners because the data shows we're moving towards a future that's driven by mobile. With over 6.2 million apps and counting across both app stores, it is no longer a differentiator to have an app--users need to be able to find it and be inspired to return to it. Read about it here.
by: Kate Hawkes
for: Business 2 Community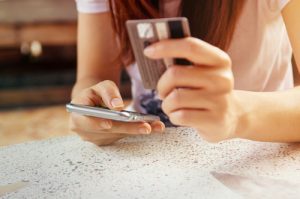 Why We Liked it: 
In direct to consumer (DTC) retailing, a mobile app presents a great opportunity to deliver on a personalized customer experience that's a win/win both business and customers. Today's digitally savvy customers craves a personalized experience and mobile apps can facilitate a relationship between retailers and consumers. In Kate's insightful article, she covers how a mobile app can help retailers drive brand loyalty and revenue. A great mobile app will be intuitive, easy to use, and convenient. By leveraging user data in apps, brands are able to deliver personalized experiences. We liked this at Digital Authority Partners because know the thought and planning it takes to build a great app and digital experience. Bottomline: getting a sale is great but creating a relationship where users are engaged and return is at the heart of a winning digital strategy. Read about it here.
by: Kate Taylor
for: Business Insider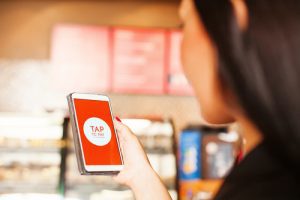 Why we liked it:
Consider this: mobile ordering has increased by 50% in 2017 and food giants Starbucks and McDonalds are betting on this trend to boost sales. Kate's insightful article compares the mobile app ordering experiences of Starbucks and McDonalds. At a high level, convenience and customization were both elements that were at the heart of both apps. Of course, there were challenges along the way including bottlenecks and operational efficiencies that had to be re-worked as part of the overall strategy at both chains. We liked this at Digital Authority Partners because undergoing digital transformation requires defining a strategy that includes measurables upfront. In addition, we can appreciate the thought and work it takes to build an easy, intuitive, and seamless user experience that keeps the user coming back to your app. Read more about it here.
by: PYMNTS.com
for: PYMNTS.com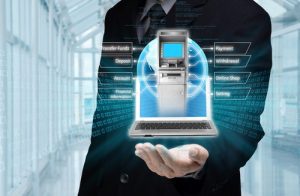 Why we liked it:
Citigroup reported Q1 earnings of $18.87 billion on Friday, 4/13, up from $18.3 billion reported last year. The banking giant attributed its growth to online and digital initiatives. On the same day, JPMorgan Chase also reported Q1 earnings showing a decrease in branches but an increase in average of loans on cards. Both figures support the undeniable fact--customers prefer to go digital. The future of banking and financial services is digital. When customers are offered convenience, they are bound to be engaged and spend more. Read about it here.
by: Laura Lovett
for: MobiHealthNews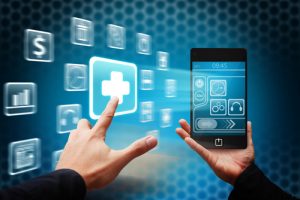 Why we liked it: 
According to a recent study commissioned by Jamf, an Apple-focused mobile device management company, more mobile devices correlates to happier patients. The survey of 600 medical IT decision makers from US, United Kingdom, Germany, France and the Netherlands indicated nearly all mobile implementations resulted in increased patient satisfaction. 91% of respondents believed clinical care teams and 73% of patients could benefit from mobile apps. Despite these promising figures for mobile health apps, survey takers indicated there is much room for improvement as data security and privacy still remains an obstacle. We liked this at Digital Authority Partners because mobile health apps can enhance patient care. The future of healthcare is mobile. Read about it here