Blogging is one of the best ways to boost your digital presence through search engine optimization (SEO). Crafting SEO-friendly posts, using online tools, and hiring an SEO agency can powerfully boost your online presence.
This guide gives you seven great SEO tips to elevate your blog and other posts:
Be an authority with content
Use your keywords effectively
Diversify your website posts
Get started on link building
Personalize your snippets
Use the right website tools
Optimize your site for users
There's a lot to discuss, so get ready to take notes.
Let's go!
---
Want to learn more about the Digital Authority Partners approach to SEO? Watch this video!
---
1. Be an Authority with Content
SEO experts and authorities repeatedly claim that "content is king" – and they're not exaggerating. The quality of your content influences how well you rank with SEO.
So, how do you create SEO-friendly blog content?
Use topic clusters to become an authority on relevant or vital subject matter.
Write articles that answer your audience's greatest questions and concerns.
Have a diverse portfolio of content. Use visuals strategically to augment blogs.
Optimize your blog posts for sharing by including catchy snippets and quotes.
Refresh your old content now and then to make it up-to-date and relevant.
Of these, the topic cluster is the most critical. In a nutshell, topic clusters work by creating a broad pillar page that other related pages point to with links. This network of internal links helps you build domain authority (DA).
2. Use Your Keywords Effectively
Keywords are a staple of SEO strategies because they connect you with your target audience. Using the right keywords allows you to appear more frequently on search engine results pages (SERPs).
If you are having trouble coming up with good search terms for your content, use one of the many free online tools to get ideas. Entering any keyword brings up a list of broad matches you can use for your website.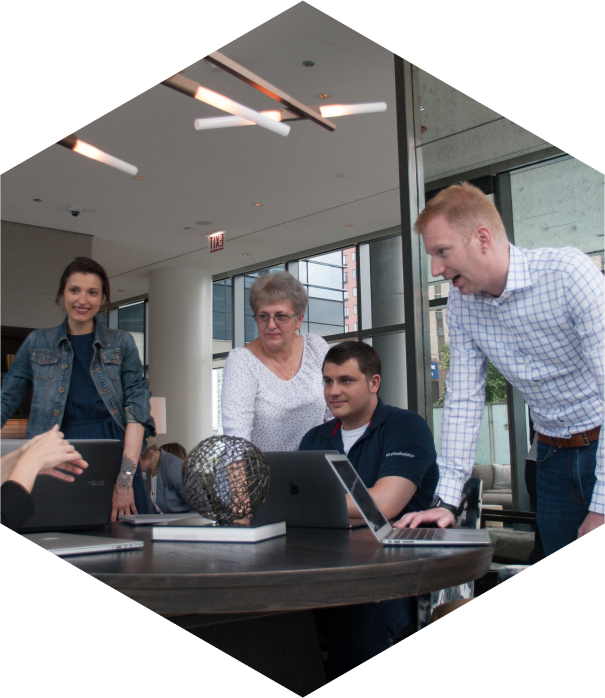 How Can We Help?

Fill out the short form below or call us at:



(888) 846-5382
Once you have your keyword, make sure to add it to the following:
Blog title
Headers
Introduction
Conclusion
URL slug
Image alt tags
Meta description
If you cannot fit keywords in perfectly everywhere, do not worry. You want your keywords to sound natural in your blog copy, so it's better to miss a few places than stuff keywords into your content.
3. Diversify Your Website Posts
If you want to improve your SEO score, do not restrict your blog content to articles. Explore other forms of content that match your goals. For example, consider the following ideas:
Videos are one of the most flexible forms of content out there. They work well on their own or as support. Allowing your audience to see and hear your content boosts the quality of user experience (UX).
Photos, like videos, give your audience extra information to work with in a way that text does not. And visual elements add interest to your pages.
Infographics are some of the best kinds of content for sharing, especially on social media. They contain concise bullet points and visual aids that help to explain complex or confusing subjects.
4. Get Started on Link Building
Link building is a must-have SEO strategy to improve your position on the SERPs. Link building affects your domain authority (DA) by influencing page suggestions search engines pull up  when someone types a keyword.
Here is a quick rundown of how links and DA work:
Websites with high DA are trustworthy and authoritative. Therefore, they rank high.
Backlinks from high-quality websites boost your site's domain authority.
Linking to authoritative websites reinforces your content's authority and quality.
Internal links add to your DA, but to a lesser extent than external links and backlinks.
Links to or from low-quality or spam websites are harmful to your website's DA.
Anchor text matters and should accurately depict the contents of the linked page.
Links must validate and be contextually relevant to claims in your blog content.
5. Personalize Your Snippets
Search engines are your largest source of website traffic, so it is vital that you make a lasting first impression. When people do a search online, they get SERPs, which are lists of suggestions that match their keyword. Each entry on the SERPs displays a page title and snippet.
Websites that do not get advice from an SEO agency or expert have generic, auto-generated page summaries as their snippet. On the other hand, optimized websites use meta descriptions to personalize their snippets on SERPs.
You can take it a step further by using meta data to create highly customized rich snippets to display the best possible information to encourage clicks.
6. Use the Right Website Tools
SEO does not happen through your efforts alone. Tools are necessary to get the best results. Most content management systems (CMS) today offer a variety of SEO plugins that can help you optimize the elements on a page.
Besides plugins, SEO audit tools such as Google Analytics provide additional insight. These services allow you to review traffic information for your website. You can trace which pages receive the most views and how people find your content.
Another vital tool is Google Search Console, which gives you access to critical website data such as error pages or keyword ranking.
7. Optimize Your Site for Users
Good user experience is a vital part of SEO, especially now that over half of all internet users are on mobile devices. Websites that are challenging for users on mobile are penalized by search engines for their poor performance.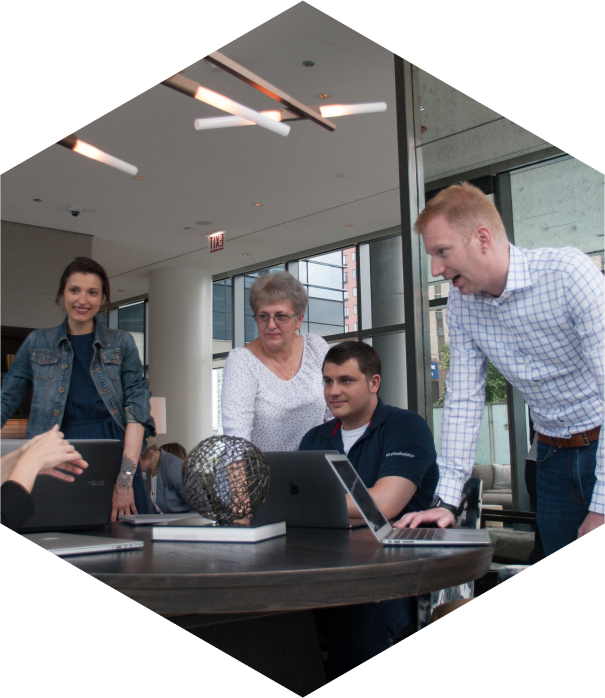 How Can We Help?

Fill out the short form below or call us at:



(888) 846-5382
Responsive web design solves this major SEO roadblock by:
Optimizing your website for faster load times
Removing unnecessary elements from your site
Automatically adjusting content to fit the display
Websites that are easier to explore are appreciated more by users and search engines. Responsive design also boosts SEO by satisfying mobile-first indexing requirements. Current trends point to increasing mobile usage, so get ahead of the curve by updating your website.
Summing Up
Improving your blog's SEO is tough when you do not know where to begin. On-page elements are an obvious choice, but technical SEO has just as much of an effect on how well your blog works. Whether conducting keyword research or planning topic clusters, getting started is the important part.
Need help boosting your blog's SEO? Contact us to learn more about how we can help.