In the modern age, digital marketing is helping all sorts of businesses grow to levels they've never seen before. Nearly 75% of hotel rooms are booked online—that means a lot for digital marketing. If you're able to get your hotel in front of thousands of people before they arrive in your city, then your digital marketing will have a profound impact on your business.
Hotel digital marketing revolves around two basic parts: lead generation and conversion optimization. Lead generation is all about getting more traffic and getting more people to click on your site to learn more about your hotel. 
Conversion optimization is the overall aesthetic of your site. It's how people feel about your hotel just from looking at your website, reviews, and images. Another way to think about this section of your digital marketing is the process of turning cold traffic into paying customers. In this article, we'll discuss both parts of digital marketing with essential tactics for each. 
---
Want to learn more about the Digital Authority Partners approach to Digital Marketing? Watch this video!
---
Lead Generation
     1. Google MyBusiness
Out of all components to hotel digital marketing, your Google MyBusiness is most important. When someone performs a search with local intent, your hotel wants to be top of the list. You'll get more clicks, visitors, and customers. 
Another part of your Google MyBusiness is the reviews you receive about your hotel. Just like with Amazon products, the hotels with the most positive reviews receive the most leads. People care about social proof. Here's a guide for Google MyBusiness optimization.
     2. Local SEO
Local SEO is a similar concept to Google MyBusiness since some of the strategies intertwine. Aiming to rank for local searches like, "near me," can be done through Google MyBusiness. However, there are other strategies your hotel should consider for Local SEO. A content marketing initiative is an effective way to get more traffic at a local level. Think about creating a travel blog, detailing some of the best tourist attractions in your city. You could write about restaurants, your own hotel, or other activities to do in your city. 
Additionally, optimizing your profiles on listing sites like TripAdvisor and Yelp is a way to improve local SEO. First, make sure all of your information is filled out and up-to-date. Next, make sure your photos are high-quality and emblematic of your hotel. We'll discuss photos and videos later, as well. Finally, try to include popular keywords inside of your descriptions. That will help both search engines and people find your page easier. 
     3. Ads
There are two types of ads hotels should focus on: Google and Facebook. Ads are paid traffic meaning there's a chance you may not get a return on your investment. However, when you target your ads correctly, the probability of success increases significantly. On Facebook, you select the "Most likely to travel" target. When using Google Ads, your website will be one of the first two links when someone searches a relevant keyword. Both are highly effective at what they do. On average, Google Ads costs more than Facebook ads. Google has a guide to ads for hotels.
Looking for a digital agency to run your ad campaigns? Visit our San Diego Digital Agency. 
Conversion Optimization
     1. Website
As a hotel, your website is the most important part of your marketing funnel. It's how people receive an experience without physically visiting your hotel. That means images, videos, and reviews are crucial to have on your website. If you're looking to take action right now, check out our article on 7 Tips for Web Development.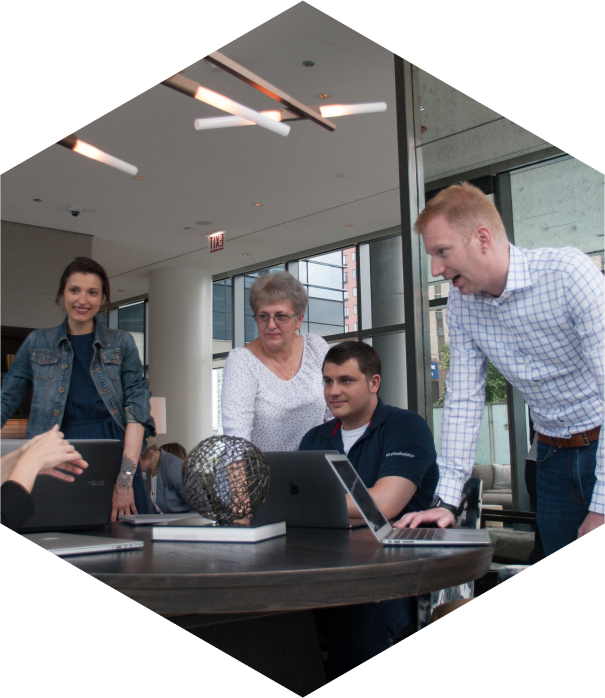 How Can We Help?

Fill out the short form below or call us at:



(888) 846-5382
The goal of your website is to get people to book a room, right? If you answered yes, then you need to focus on making that process easy as possible. Remove any sort of friction that might drive users away. A solid tactic is placing links to book rooms in multiple locations on your homepage. We recommend 2-3 total. 
You want to add as many images and videos as possible. A video on your homepage detailing the customer experience would be a great idea to improve conversions. If you want to nail your digital marketing, you've got to be leveraging images and videos! 
Another tip is to create a "Customer Experience," tab to showcase your amenities, hotel rooms, and other visual content. If people want to learn more about the hotel, they'll click to get an overview of how your hotel feels. 
(Pro Tip: make sure to include reviews and buttons to book a room on this page.) 
     2. Email Marketing
Email marketing remains the highest ROI-positive marketing initiative out there. But does it really work for hotels? Email marketing is a way to nurture past customers for repeat business and referrals. You could even use email marketing to create a referral system, where your past customers earn special rewards for referring new people to the hotel. If you don't have an ESP (email service provider) set up yet, we recommend going with MailChimp or ActiveCampaign.
     3. Chatbots 
Chatbots have recently become a trend in the digital marketing industry, so is it worth it to hop on the train? The answer: it depends. If your hotel already has an excellent customer service process, then chatbots might not be right for you. The goal of chatbots is to increase conversions while automating the customer service process, to a certain extent. Typically, chatbots are there to answer quick questions about the hotel itself. Except the AI has been steadily improving and getting better at conversation. That's why they can boost conversion rates. 
Need digital marketing? Visit our San Diego Digital Marketing Agency. 
Final Thoughts
The trend to notice is that nearly all marketing initiatives are moving online. If your hotel isn't working on its digital marketing, you're going to fall behind the other hotels that do. 
Whether you choose to focus on your lead generation or CRO (conversion rate optimization), you'll want to use best practice tactics to see the highest ROI. Make sure to use these essential tips to kickstart your digital marketing campaigns. 
Are you located in Chicago? Visit our Chicago Digital Marketing Agency.