Digital strategy for law firms has become more important than ever this year. Creating the right digital strategy and appropriately employing available online tools is critical for any organization to drive new business but is especially important for law firms. Statistics show that around 80% of all consumers research a business online before contacting that business or making the decision to purchase a product or service.
For law firms, such practices go a step beyond just purchase intent, though. Law firms must curate the right digital reputation to attract new clients.
According to a 2019 study, a staggering 98% of consumers looking for a lawyer will read online reviews.  49% of all consumers look for at least 4-star ratings or higher when choosing which business to hire; that number jumps to 89% for law firms.  
Selecting a law firm often comes down to trust and, in 2020, trust is more often than not established online. If your law firm's digital strategy is not being executed correctly (or worse, is completely nonexistent), your firm is missing out on a huge swath of potential clients. 
To help give law firms an idea of what digital strategies they should use in order to create the right digital reputation and attract the right type of clients, we're going to outline the key strategies with which law firms need to be familiar in 2020.
This outline includes reasons for the importance of a digital strategy for law firms, explains how to identify the right audience, provides tips to create a strong law firm digital strategy with an effective website, and discusses specific digital strategies lawyers at any firm can implement. Here is our guide to digital strategy for law firms and how to make your practice stand out in this crowded online marketplace.
Why Good Digital Strategy for Law Firms Is Crucial in 2020
Third-party validation, in the form of recommendations or reviews, has always been a huge factor in clients choosing one law firm over the other. In the past, law firms have concentrated on personal recommendations. In 2020, though, 85% of consumers now trust online reviews as much as personal recommendations. Online reputation management, coupled with a solid digital content strategy, is now the best way to attract new clients.
In addition to the pervasiveness of online search in choosing a law firm, there are several other reasons why, in 2020, a good digital strategy for law firms is crucial.
     1. Establishes thought leadership and good reputation
Good digital strategy for law firms should include thought leadership. Thought leadership is a digital marketing strategy in which law firms tap into their lawyers and other law experts to produce content that is valuable to readers. It establishes a brand as an authority in the field.
Thought leadership is crucial to all law firms because it can help enhance the reputation of your firm in both personal and commercial law. On the corporate side, half of all decision-makers spend at least an hour a week consuming thought leadership content. 55% of business leaders say thought leadership content is an important way to vet companies and 58% make decisions based on it.
From a business-to-consumer perspective, thought leadership is another important way to create a good reputation online. More than 70% of thought leadership content readers say that this type of content helps establish trust. Coupled with positive online reviews, thought leadership content is another way to boost trust for your law firm which will lead to new customer acquisition.
     2. The pandemic has changed digital strategy for law firms
The global COVID-19 pandemic has fundamentally changed the way we work and live in 2020. In recent years, law firm marketing has been trending away from in-person meetings, live events, and conferences and towards online content.  The pandemic has supercharged that migration.  
People stuck at home are searching for businesses they need to engage with online more than ever. This is why smart law firms are currently implementing more digital content strategies than ever and planning on using them going forward as a huge part of their post-COVID marketing strategy.
The challenge is that, with all companies spending more time working remotely, the online digital marketing space is more crowded than ever. An effective law firm digital strategy must therefore be unique, engaging, and stand out in the crowd. Firms embracing the extra downtime and isolated working conditions and using that time to create interesting original content will have a leg up as we come out of this challenging time.
     3. Opens doors to new audiences
Law can be a very niche industry, which is why legal marketing in the past focused on niche marketing. Industry conferences, trade publications, and targeted ads are ways marketers in the industry find their target consumers. While there is nothing wrong with targeted marketing, only focusing on that can close doors to new clients (or even whole communities of potential clients) you may have never even considered.
Good digital strategy for law firms can straddle the line between two types of marketing. It can be targeted enough to reach your key audience while being broad and useful enough to find its way to outside audiences. When your content does this, it can open doors you never knew existed and create new revenue streams to help grow your organization.  
     4. Your competition is using these strategies
The reasons abound for a good law firm digital strategy in 2020. The bottom line, though, is that your competition is almost definitely using these strategies.  Ignoring them will cause you to fall behind these other firms.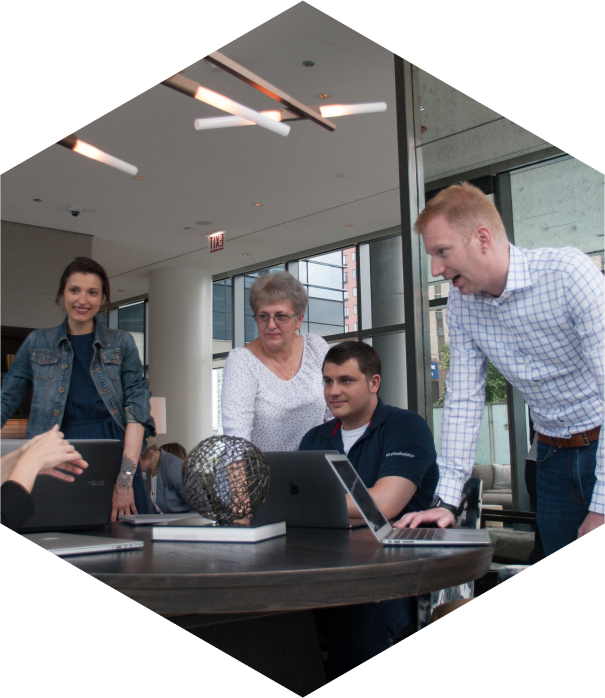 How Can We Help?

Fill out the short form below or call us at:



(888) 846-5382
If you take nothing else away from this guide, take this: lawyers are generally competitive by nature and there is a competitive argument to make that illustrates how the digital strategy for lawyers is critical. In 2020 and beyond, law firms that create and execute good digital marketing will flourish; those that don't will fail. Don't be the lawyer that fails in this category.
Knowing Your Audience Is Vital for Digital Strategy for Law Firms
Whether you are a leading law firm or a discount tire shop, knowing your audience is one of the biggest keys in digital marketing. Digital marketing is meant to connect with your target audience on a deep, personal level.  If you don't know your audience, what their challenges are, and how they plan on meeting those challenges, you will never consistently produce effective digital content.
      Accomplishments vs Needs
Traditional law marketing focuses on attorneys' accomplishments, not the clients' needs. How many times have you heard, "we've successfully defended X number of clients," or, "we've recovered X amount of dollars for our clients!" These marketing claims do not illustrate that they understand their audience's pain points and behavior.
When you successfully identify the demographics and psychographics of your target audience, you can implement an effective digital marketing strategy. Creating a consumer profile can help you better position your firm in a space that meets your clients' needs. You can also create relevant thought leadership content that speaks directly to the people you want to reach.
      Examples of Knowing Your Audience 
An example of good digital strategy for lawyers who know their audience can be thought leadership blog posts about the legalities of buying a home for firms that know first-time homeowners who lack basic knowledge of the process are their core audience. Or, it could be an SEO campaign that revolves around the keywords "car crash injury" for a firm that understands most of their clients don't have legal representation before googling information after an event.
However your firm chooses to go about creating content, the vital first step is getting to know your audience. Digital marketing without a comprehensive understanding of who you are trying to reach is like shooting darts while blindfolded.  As any good lawyer can tell you, that is never a good idea.
Creating Your Website: The Foundation of Digital Strategy for Law Firms
Any great structure needs a solid foundation. In law, if you don't have a great foundation of legal knowledge, you likely won't become a great lawyer. If you don't have a foundation of great lawyers, you likely won't become a great law firm. In digital marketing, if you don't have a great website as the foundation for everything else you do, you definitely won't create a successful digital marketing strategy.
Why a great website is so important for contemporary law firms
From reading this article, you can see why a law firm's digital strategy is so important in 2020. To take that a step further, though, the most important, foundational piece of that strategy must be a strong website. Here are a few reasons behind the incredible importance of a great website.
     1. It's your digital calling card
No self-respecting lawyer would ever not have a great business card. A lawyer's business card tells people who you are, what you do, how to contact you, and projects the image you want potential clients to have of you and your firm.
A website is the digital version of a business card but with even more importance and purpose. It allows potential clients to connect with you any time of the day or night and get crucial information at the exact moment they need a lawyer. It also projects the image you want people to have of your firm. And, it does all this in an intimate way, by coming right to your client's home or office computer screen.
     2. It can create business or lose business
A website can giveth clients or, if not done right, it can taketh them away. In order to have a website that draws in new business, a website needs to do three main tasks: attract users, be easy to use, and inspire trust.
One of the main ways websites attract customers is by offering them what they need in the form of content that is easy to find and valuable to site visitors. Finding this info must also be easy to do. When potential customers arrive at the website, it must be well-organized and user-friendly. Around 90% of people will never return to a website after a bad experience.
If your site is creating a bad experience or isn't letting users easily find what they need, you can lose business. All the great content marketing in the world won't make a difference if, when potential customers follow the content to your site, the site isn't on point. Creating a great site is the foundation upon which all the other digital strategy for law firms is built. Start with that and the rest can flow from there.
4 Keys to a successful law firm website 
How do you create this great, foundational website? Here are four key concepts to keep in mind while designing or updating your site. By carefully considering and stressing these four tenants, you can build a site that works for users and provides results for your law firm.
     1. Technical SEO
The term technical SEO is defined as all the technical aspects of your site that allow it to be crawled and indexed by search engines. If your site has bad technical SEO, Google and other search engines will not put your site, or the content on it, at the top of their search results page. This will cost you business.
Half of all searchers only click on the top two organic search results.  Around 33% only click on the site in the number one spot. Even for users who do go past that, only about 25% will ever make it to the second page of results. You need to show up high on a Google search page; bad technical SEO will prevent that.
Bad technical SEO includes pages that aren't optimized for mobile devices or pages that load too slowly. For example, if a page takes longer than 3 seconds to load, 40% of all users and 53% of mobile users will abandon the page. Other technical SEO issues such as dead links, no internal linking, or a lack of metatags can kill your SEO.
     2. UX
Focusing on the overall user experience of your site is important. Many companies, including law firms, focus on what their sites can do for them.  However, the best way to think about a site is through the eyes of new users and what they need.
When developing a website, ask yourself questions that someone visiting the site for the first time would ask themselves. Does the site offer clear, easy-to-understand navigation, or is it complicated to get around? Does the site give users a consistent experience both from page to page and every time they come back? Is the site optimized for mobile use so that it works smoothly from any device?
     3. Taxonomy
Closely related to UX is taxonomy. This term refers to how things are classified on your site. Good taxonomy organizes your site in a way that makes sense to the user and allows them to find what they seek. This serves the dual purpose of making the site more user friendly and helping you drive business to the right areas.
Each of your core services should have a detailed landing page that is well indexed and easy to find. Each of these landing pages should be at least 3,000 words (if not longer) and offer a comprehensive explanation of your services.
     4. Optimized for Conversion
Once you have a great website and you start a digital strategy for lawyers to get excited about, the one large remaining factor is to make sure your site is set up to convert the traffic you bring to the site to qualified leads and, ultimately, actual new paying business.
Many available tools can help you to optimize your site so that it turns traffic into leads. You need to make sure you have calls to action(CTAs), so users know the next step and analytics tracking so you can use data to up your conversion rate. You can also use chatbots to help push conversion. Everything you do in this regard helps propel users through your site and generate viable leads.
The Digital Strategies That Help Law Firms Stand Out
Now that you understand the importance of having a good digital strategy for law firms, identified your target audience, and created the foundation of your digital marketing efforts by setting up a top-notch website, it is time to talk strategy.
Every law firm is different. Each has different specialties, target clients, and different fee structures. There is no one-size-fits-all digital strategy for lawyers that works across the board. With the right mix of strategies, such as those found below, your firm can find the right balance that works for you and really make your practice stand out.
     1. Local SEO
Although there are exceptions, the majority of law firms get the bulk of their business locally, from their towns, cities, and states. When this is true of a practice, local SEO becomes incredibly important. Local SEO (as opposed to SEM) will help you show up higher organically, without paying, in local search results for prospective clients who are searching in their area for legal services.
Searches including "near me" or "close by" have increased by 900% in the last 2 years and just under 50% of all Google searches are for local information. However, over 90% of people will pick local businesses on the first page of the search results. These stats should drive home how important local SEO is.
     2. Keyword research and strategy
To win at local SEO, it is vital to find and employ the right keywords in your content. Using an SEO research tool such as Ahrefs or Moz, find out what the monthly search volume is for potential target keywords. Volume is key to make sure it is worth your time to produce content around certain keywords; you also want to look at the competition to rank. If your direct competitors hold the top spots and it is relatively easy to outrank them, go for it. If the top spots are held by prestigious outlets like the New York Times and Wall Street Journal, you probably want to move on to another set of keywords. 
In order to rank for any local keywords, the other thing you need is to set up your website pages appropriately. Let's say you want to rank for "personal injury attorney in Chicago". In this case, you will need a locations page, plus individual pages for each specific service. In this example, the page would look like this: locations/Chicago/personal-injury-attorney.
The importance of local service plus the city cannot be overstated. This is what makes the difference between local SEO failure and success. When you set it up right, you can dominate the local keywords in your area and be front and center when potential clients search for your legal services.
     3. Google My Business
Another easy way to dominate local SEO is to take advantage of Google's free and easy-to-use tool, Google My Business. This tool allows you to manage your firm's online presence on Google Search, Google Maps, Google Reviews, and more.
Google My Business allows business owners to verify their business to add an extra layer of trustworthiness and make sure all the pertinent info people need is front and center. It is quick to set up and businesses that do it, get 35% more clicks through to their websites than businesses that don't.
     4. Reputation management
One more point that can affect local SEO is reputation management. Around 80% of customers read online reviews before working with local businesses.  56% read at least four reviews. Good reviews help but bad reviews hurt even more. At least 60% of customers say that negative reviews have made them decide not to work with a local business.  
Managing mediocre or poor reviews is critical to local SEO. Over 50% of consumers say businesses must respond to their negative reviews within a week. These responses can help mitigate the damage done by reviews, so it is critical you keep an eye on this.
     5. Content Marketing
Law firms need to create relevant content to engage audiences. People looking for lawyers are searching using specific online terms; you need to capitalize on those keywords. We explained above how to research the keywords you need. Now we will talk about how to best employ them to create engaging content.
     6. Using Keywords
When you find keywords with good volume and for which you can rank, you need to start creating content that smartly uses these keywords. You want to create a pillar, long-form (3,000-plus words) that uses your main keywords, such as "intellectual property law firm".
You don't want to overuse your keywords, though. This is known as keyword stuffing. Best practice is to use the keywords naturally, every 300 to 400 words. This means in a 3,000-word piece, you will use your keyword phrase 8 – 10 times.
     7. Secondary Keywords
You also want to evaluate secondary keywords that are related to your main set and use them in the piece. Use these keywords every 500 words or so.  This works out to around 5 or 6 times in your 3,000-word piece.
Online SEO tools can help you find the right secondary keywords. These will relate to your main keywords and help you possibly rank in more than one search query. For example, if your main keywords are "estate planning lawyer", your secondary keywords might be "lawyers for estate planning" and "estate planning attorneys".
     8. Keyword Universes
After you have created your tent pole piece of long-form content, you can create a number of short-form pieces featuring keywords. It can also include other media such as videos and podcasts. This content will link and help drive traffic and improve the SEO of your long-form piece.
When you create a long-form article as, say, a divorce lawyer, the content you create around it should relate to and point users in the direction of your main piece. If your main article is "Ultimate Guide to Finding a Divorce Lawyer", you can create supporting keyword universe content that includes keyword titles such as, "How to Find a Divorce Lawyer", "Best Divorce Lawyers in Chicago", "When to Hire a Divorce Lawyer", and "What do Divorce Lawyers Do?".
SEO Best Practices
Following SEO best practices in your content marketing campaigns is a huge key to success. Here are a few to keep in mind.
Longform content should be 3,000 words or more

Keep paragraphs short

Use images frequently

Use a readable font size

Use headers to make people scroll

Create a compelling, clickable title
     1. Email Marketing
While many law firms may see email marketing as outdated, the truth is, it is still one of the most effective marketing tools that brings the most bang for your buck. For every dollar you spend on email marketing, you will get around $40 in return on investment.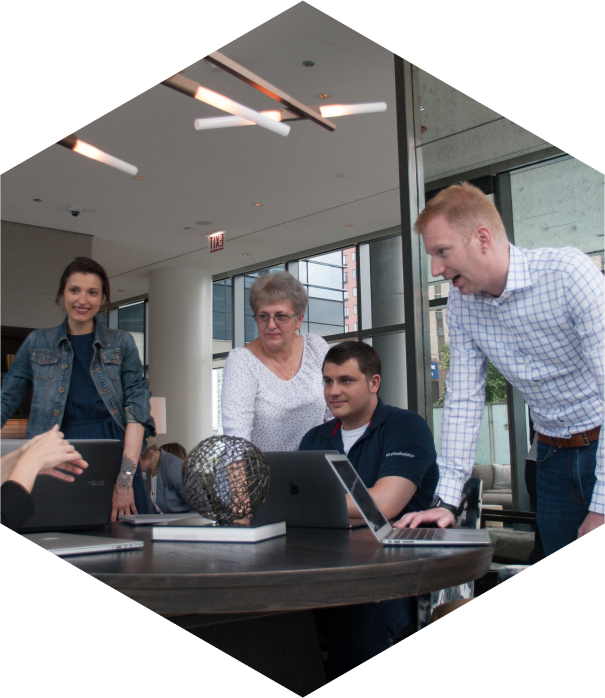 How Can We Help?

Fill out the short form below or call us at:



(888) 846-5382
Implementing an effective email marketing campaign goes back to websites that convert. To create and manage a great email marketing list, your site must be set up to capture emails from leads who visit the site. Using tools such as banners, pop-ups prompting newsletter signups, and et cetera, you can curate a list that you can then use to engage and build an audience.
Email marketing is also a perfect way to augment your content marketing strategy. You don't want to send out emails only when you want to advertise something. A great email marketing strategy will provide subscribers to your list with useful content. This will position your firm as a thought leader and create brand ambassadors who feel like they are part of the team.
     2. Social Media Marketing
Another piece of a law firm's digital strategy should include a vibrant, well-maintained social presence for marketing your business. What you publish on social media should be consistent and thoughtful. Social media is a great way to amplify the reach of your core content and to publish supporting content that drives users to your core content.  
Supporting your content marketing efforts with social media is another factor in ranking in SEO, so make sure it is part of your overall strategy. When you use social media to drive traffic to your site through content clicks, search algorithms see that as providing valuable and useful content to customers.
You want to make sure you are active on social media and that you are interacting with your followers. Social media is a great way to put a human face on your practice.  Being inconsistent or not posting with a purpose can be a major social media mistake.
     3. Analytics and Tracking
Having analytics in place is one more critical piece of a law firm's digital strategy. This data lets you know how your audience is behaving on your website, what is working for you, and, more importantly, what isn't and needs to be changed. Data-driven decision-making is one of the factors that sets successful digital marketing apart from the rest.
One way you can use analytics to improve your digital content marketing is through the use of A/B and multivariate testing. This is a process whereby you test multiple versions of a piece of your digital strategy to see which gets the best response. After testing, you can identify areas of potential improvement and end up with the best option possible.
This type of testing can be used on many aspects of digital strategy from website layout to brand colors to calls to action to content or email marketing headlines. The more you test, the better results you will get.
Conclusion
It is a very crowded digital marketing marketplace these days but when you have a good digital strategy in 2020, it can truly make you stand out from the crowd. Law firms around the world are using digital strategies to open doors to a new audience, deal with changing habits due to the pandemic, and establish thought leadership and a trustworthy reputation. With the right strategies, you can do this, too, and do it better than the rest.
In order to make this work, you need to know your audience, create a website that is a solid foundation for your digital strategy, and implement strategies that help you stand out, such as local SEO, analytics and tracking, and content, email, and social media marketing. If you are interested in learning more about any of these digital strategies for law firms, contact the digital marketing experts at Digital Authority Partners to find out how your law practice can truly stand out in 2020.