If you're a personal trainer, having a good search engine optimization (SEO) strategy can mean the difference between getting new clients and struggling to keep up with your competition. SEO improves your visibility to search engines – and your business needs to rank high in searches so that potential clients see you.
If you're wondering how you can elevate your personal training business, we've got you covered. In this article, we'll cover everything you need to know about personal trainer SEO, including why SEO is important and how you can optimize your website for the best results. Let's begin!
---
Want to learn more about the Digital Authority Partners approach to SEO? Watch this video!
---
Why Is SEO Useful for Your Business?
SEO, or search engine optimization, is the process of improving your website's visibility to search engines by making your website appear as high as possible on search engine results pages (SERPs).
The higher your website appears in SERPs, the more likely people are to find it. And you want people to find your website so they can learn more about your personal training business and potentially become clients.
With 70% of small businesses not implementing an SEO strategy, having a strategy is a great way to get ahead of your competition. And SEO is one of the most cost-effective marketing strategies out there - so it's a win-win!
Search engines use different ranking factors to determine where your website will appear in SERPs, which are even more specialized if you're focusing on personal trainer SEO. By combining SEO techniques and ranking factors, you can improve your website's visibility and attract more clients.
Top Tips To Implement SEO in Your Business
If you're not sure where to start with SEO, don't worry. We'll cover everything you need to know about personal trainer SEO so you can get started optimizing your website for better results.
     1. Focus on a Quality Website
One of the most important aspects of SEO is having a high-quality website. This means ensuring that your website is easy to navigate, informative, and mobile-friendly.
Your website should be easy to navigate so that potential clients can quickly find the information they're looking for. It should also be informative so people can learn more about your personal training business and what you have to offer. Finally, it's important to make sure your website is mobile-friendly because most people now use their smartphones to browse the internet.
If your current layout doesn't meet these criteria, it may be time for a website redesign. A web designer can help you create a sleek and user-friendly website that's optimized for SEO.
     2. Optimize Your Content
Another important aspect of SEO is optimizing your content. This means making sure your website's content is relevant, keyword-rich, and engaging.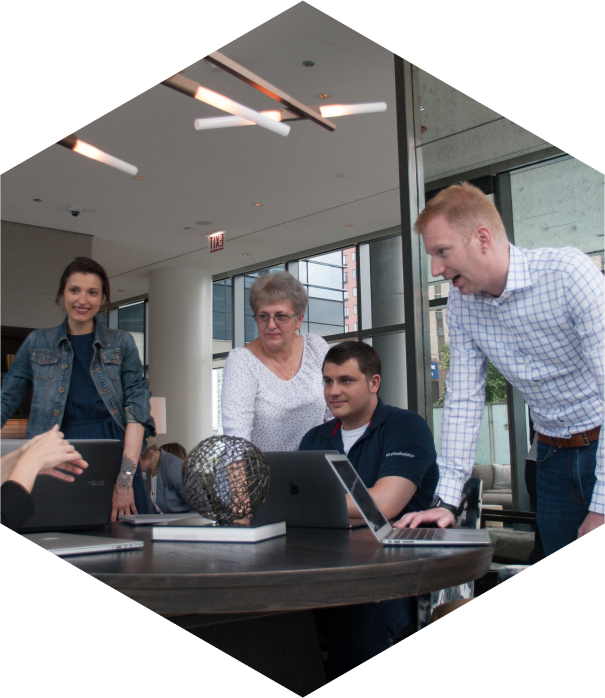 How Can We Help?

Fill out the short form below or call us at:



(888) 846-5382
When it comes to personal trainer SEO, make sure your content is relevant to your target audience. Write blog posts and articles that focus on topics interesting to your ideal client.
Include relevant keywords in your content. Keywords are the words and phrases that people use when searching for businesses like yours, so including them in your content helps search engines understand what your website is about and match it with relevant searches. Just don't overdo it - a few strategically placed keywords are all you need.
Finally, your content should be engaging so that people actually want to read it. So write in a clear and concise manner while also including helpful images, infographics, and videos.
     3. Analyze Your Rankings
Analytics will be your best friend when it comes to SEO. By analyzing your website's traffic and rankings, you can get a better idea of what's working and what needs to be improved.
A number of analytics tools are on the market, but Google Analytics is a great option for personal trainer SEO. With Google Analytics, you can track your website's traffic, see where your visitors are coming from, and track your progress over time.
You can also use analytics to track your website's SERPs rankings. This way, you can see how your SEO efforts are paying off and which keywords are helping you improve your rankings.
     4. Ensure It's Mobile-Friendly
As we mentioned earlier, it's important to make sure your website is mobile-friendly. With more and more people using their smartphones to browse the internet, you need to make sure your website can be easily viewed on a small screen.
Keep in mind these key items when making your website mobile-friendly:
Use a responsive design so that your website can be viewed on any device.
Keep your content short and to the point so that people can easily read it on their phones.
Make sure your website loads quickly, because people are unlikely to wait around for a slow website.
     5. Focus on Social Media and Mobile Apps
In addition to a website, you'll want your personal trainer business to have a strong social media presence. This is because social media is a great way to connect with potential clients and promote your business.
When it comes to personal trainer SEO, focus on creating profiles on the social media platforms that your target audience is most active on. Then, post engaging content that will help you connect with potential clients. You can also use social media to run ads and promote special offers.
Another great way to reach potential clients is through mobile apps. There are a number of different fitness apps that allow personal trainers to connect with their clients and track their progress. By creating a profile on these apps, you can reach a whole new group of potential clients.
Summing Up
While it may seem overwhelming at first to figure out how to get started with your personal trainer SEO, it doesn't have to be complicated. Just remember to focus on quality content, a mobile-friendly design, and social media engagement. With a little effort, you can see a big difference in your business in no time.
Looking for more help with your SEO? Digital Authority Partners is a top SEO agency that can help you create a customized strategy for your business. Contact us today to learn more about our services and how we can help you grow your personal training business.