As a healthcare professional, think about treating your digital marketing as an investment. In the short term, it may seem like an expense, but if you think long-term, medical SEO has a great ROI. While the financial return is significant, your online presence also enhances your reputation and authority. Simply put, medical SEO is a win-win-win.
In this post, we'll focus on the financial metrics that make medical SEO a great investment.
However, calculating the ROI of medical SEO is a challenge. Unlike eCommerce, it's not as simple as adding up the number of things sold. Rather, search engine optimization for healthcare websites is designed to get new patients.
Most of the following metrics are not directly used to calculate the ROI for medical SEO. They also cover metrics that can be gleaned from a paid, digital ad campaign. But, this should give you an idea of whether or not your SEO efforts, as well as digital advertising, are boosting your bottom line.
Unique Monthly Visitors


An increase in your unique monthly visitors means that your SEO efforts are working. You can track your unique monthly visitors from your Google Analytics dashboard. Yet, it only gives you a broad overview, it doesn't tell you directly the demographics of your visitors.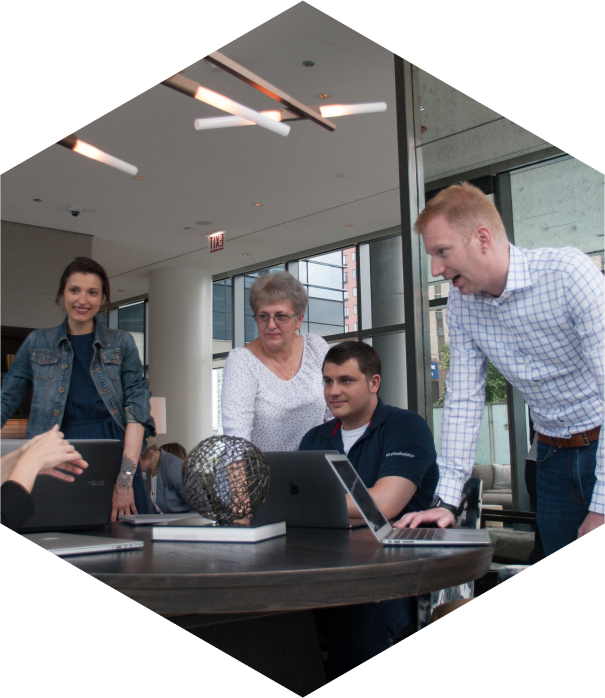 How Can We Help?

Fill out the short form below or call us at:



(888) 846-5382
To get a better idea of who your visitors are, you can analyze your traffic by source, such as organic, paid ads, and social media referrals. A boost in organic traffic is an indication that your SEO is working.
Average Search Engine Position
This metric really demonstrates that your medical SEO is working. This tells you where your web pages rank on the search engines for your website's keywords.
You can calculate your average position for organic search results from your Google Analytics dashboard. The lower your average number, the better. It means that your website is inching closer to the number one position.
A lower average position should result in more traffic. To maximize this, ensure that your medical SEO strategy targets high-value search terms for your specialty.
Non-Branded Click-Through-Rate
This indicates how well your medical SEO efforts are doing. You can track this in your Google Search Console. The whole point of engaging in medical SEO is to increase your non-branded, organic traffic for high-value keywords. As your non-branded click-through rate goes up, you'll know that your SEO is working.
The non-branded CTR also helps your paid search engine ad campaigns. This is because search engine ad platforms reward ads with a high CTR with better positioning. In order to track this, go to your AdWords dashboard.
Branded Search Lift
Branded search means when someone directly searches the name of a clinic or healthcare practice. The more this happens, the more your name is getting out there. It means people see you as an authority.
Simply count the number of search queries including your name or the name of your practice every month. Over time, you should steadily see an increase in the number of branded searches.
Cost Per Lead
This generally tells you whether your digital marketing efforts are worth it. This is a metric for paid search engine traffic since organic traffic is technically free.
You can calculate this from your advertising platform dashboard. Sometimes it's called "cost-per-conversion". However, the conversions on your dashboard should be measured against the actual number of new patient appointments.
Cost Per Acquisition
This shows you how much you are spending to acquire an actual patient, not just a lead. This applies to paid ad campaigns, not your medical SEO. You can calculate this by dividing your total ad spend by the number of new patients acquired.
Return on Ad Spend
This indicates the revenue earned from your ad spend. However, it doesn't factor in costs like your payroll or rent. This is useful only if you can associate this revenue directly with your digital advertising. You need to completely grasp your profit margin to know whether or not your ad spend is worth it.
Average Order Value 
For a healthcare practice, this could be called average patient value. This calculates the average financial value of each patient acquired. While this is mostly useful for eCommerce sites, it can be adapted to healthcare practice.
Customer Lifetime Value 
Once again, this metric is used mostly by eCommerce sites, but can be adapted to healthcare practice as "patient lifetime value".
This indicates how much you can spend on ads profitably to acquire each new patient. This applies not only to business but also to healthcare practice. However, it can be trickier to calculate this for healthcare.
Lead-to-Close Ratio
This indicates whether your leads are high quality, compared to the number of appointments. This can help you to project the ROI for your digital marketing campaigns.
In order to calculate your lead-to-close ratio simply divide your total number of leads by the number of appointments made.
Let a Professional Digital Ad Agency and Medical SEO Specialist Assess Your Performance
Just as you hire an accountant to keep track of the business end of your healthcare practice, you really need a digital professional, too. You could spend many hours that you don't have trying to figure out whether or not your SEO and digital ads are paying off. A professional will not only analyze and explain the metrics that are driving growth for your practice, but they can also design effective campaigns for you.
A digital marketing team well-versed in medical SEO and healthcare marketing can optimize your website and launch and manage your digital ad campaigns. They not only increase your web traffic and bring in new patients, but they'll also increase your name recognition.
If you are not yet investing in digital advertising and medical SEO, the time to begin is now. Today, most people find a healthcare professional in their area by searching online. If they can't find you online, they can't make an appointment to see you.
Investing in your online presence is the best thing you can do to both boost your bottom line as well as your professional reputation. This ultimately makes the ROI for medical SEO invaluable.