Your healthcare website needs well-crafted and engaging web content to reach out to your current and prospective patients. Whether you're a healthcare provider or a practitioner, a good website gives you an edge over others.
By combining healthcare content marketing and search engine optimization (SEO) strategies, you're on the road to a better, more optimized website.  Let's discuss how content creation techniques can optimize your website using these tactics.
Setting goals and defining target audience
Deciding content and channels
Developing your content creation and distribution techniques
Make healthcare information more straightforward and accessible with these strategies.
Let's go!
3 Ways To Boost Healthcare Content Marketing With SEO
With the advent and growth of the internet and search engines, more and more people look online for essential resources for questions regarding health and wellness. They help people make better and more informed decisions. But not all such sites are fully trustworthy or offer the right resources and information to people looking for answers.
With effective content marketing strategies, your website can become a trusted healthcare resource and rank you higher on search engine results pages (SERPs).  You'll have more people checking out your content, gain better healthcare brand recognition, and eventually develop improved revenue. These three top content marketing tactics should help.
     1. Set Your Goals and Define Your Target Audience
Start with a content audit to better understand where you are in your efforts for content marketing in healthcare and what you want to accomplish. Review your content, such as landing page and video content, and analyze these assets. A content audit will give insight into which content you must update, delete, re-write, or create.
You can use a content audit tool for fast and quick optimizations. Once you have your results, create your goals and define your target market. Remember the acronym S.M.A.R.T. when formulating your goals:
Smart
Measurable
Achievable
Relevant
Time-bound
SMART ensures that your content marketing objectives are attainable within a specific time frame.
Your goal could be promoting safer and more effective pain remedies through an ebook or watching a short video presentation. Regardless, you need to follow goal setting with defining your target audience.
Define your target audience to learn the type of content they prefer. You can develop various buyer personas and understand your audience better. Here are important tips when creating buyer personas:
Perform thorough research. Note demographic components relevant to healthcare-related businesses such as gender, age, relationship status, location, language, interests, technology adaptability, the preferred communication method, etc.
Create segments from your buyer personas. Segmenting helps you personalize your marketing tactics and better improve your reach. You can segment your buyer personas by demographics, behavior, interests, psychographics (personality, opinions, values, lifestyle, and attitudes), and audience size.
Only when you've clearly defined your target market can you start developing tailored content for your audience.
     2. Decide the Type of Content and Channels
Quickly tell which kind of content works with a well-defined target audience. This way, you can reach out to your prospects accordingly. Content types vary and work differently on every channel. Content is not just text but can also be videos, podcasts, and images.
For example, a video of exercise routines would be better than a step-by-step text guide in recommending exercises to reduce knee pain. The best way to show an interview with a leading orthopedist about knee problems is through a podcast.
Here are some content types worth using:
Blog posts. Write posts your users will appreciate, such as on various common health issues, symptoms, treatments, natural remedies, etc. Your posts should provide answers to your audience's questions. Keep in mind your target customer. If you're running a pediatric practice, you probably don't need blog posts about osteoporosis.
Videos. YouTube is the most popular video site in the US, with an expected 245 million views in 2022. That means videos will help health information, advice, and product evaluations reach more people, helping them make informed health decisions.
Email. Use this for a more personalized marketing strategy. It is effective in growth marketing. Build your email list of people who will consider your offers, discounts, or new information to ensure success.
Research-driven healthcare guides. Use your research capabilities to create guides that your patients need. Create a comprehensive guide filled with reliable data and expert actionable tips.
Checklists and templates. Create downloadable health checklists that your patients can use daily to improve their health. For example, a checklist about knee exercises to reduce pain or a downloadable template for your exercise journal.
Ebooks. Create a complete guide for your patients or a medical ebook for doctors and practitioners. Turn your content into an easy-to-read, comprehensive, and browseable ebook your audience can take anywhere.
     3. Develop Your Content Creation and Distribution Strategy
The next step is to create your content and plan its distribution. Are you making your own content or do you have a content team? Will you be hiring a freelance writer to create content for you? Either way, you need a content calendar to keep track of your activities.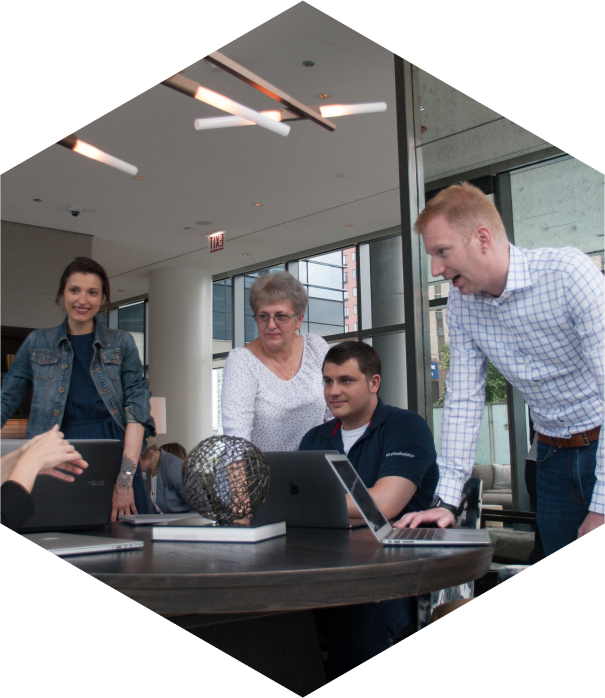 How Can We Help?

Fill out the short form below or call us at:



(888) 846-5382
A publishing schedule or content calendar is a must-have for keeping track of content release dates on different media channels. Your calendar sets up how you make content, keeps everything in order, and helps you promote content consistently.
Your content calendar includes your content distribution plans. Here are the three major distribution channels:
Owned content distribution. You own web properties, such as your website, email newsletter, blog, social media page, etc.
Paid content distribution. This is about paying for content distribution, such as pay-per-click (PPC), where you pay every time someone clicks your ad to view your content.
Earned content distribution. This is when third-party outlets distribute your content using press coverages, re-tweets, guest post contributions, and product reviews.
Summing Up
With these three content marketing strategies, you can quickly improve your site and reach more patients. Don't forget to set goals, identify your target audience, choose your content type and channel, and plan how you will make and share your content.
Many rely on the internet for their health issues. Help people get accurate, helpful, and quality health information with content marketing and healthcare SEO.
Do you want to find out how healthcare content marketing works? Contact Digital Authority Partners and find out how content marketing can improve your patient reach.