Content marketing agencies know that most clients want to grow as quickly as possible and build a strong presence on social media while generating leads and new customers. To ensure success, you need to implement a solid marketing strategy. You may need a content marketing agency to get the job done.
Additional sales or more leads are needed for your business to grow, and you may be tossing around the idea of hiring a marketing agency. You probably already know some marketing tools or methods, and there are others you can learn. You are unlikely to achieve the level of results you might see with the assistance of a marketing agency. Content marketing takes a lot of time that you might not be able to afford, and outsourcing your marketing needs to an agency may be a long-term approach that will allow you to focus on other business areas.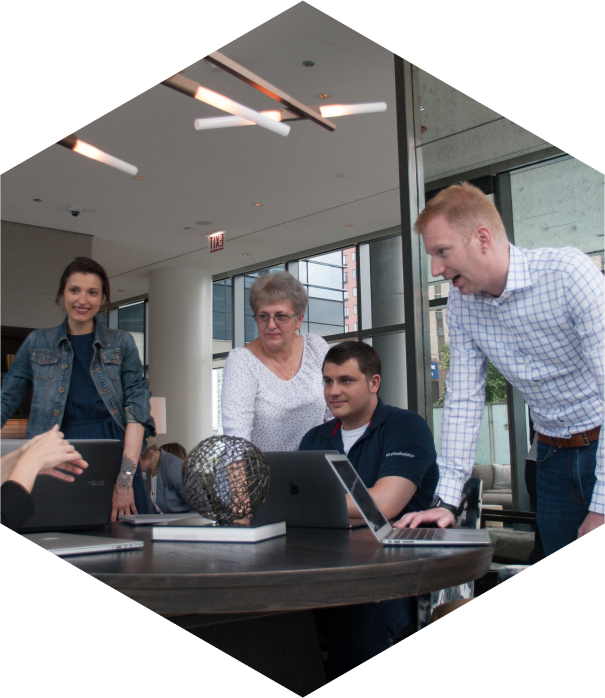 How Can We Help?

Fill out the short form below or call us at:



(888) 846-5382
Let's take a look at content marketing agencies.
---
We're the top B2B Content Marketing Agency in America. Watch the video below to learn why.
---
What a Content Marketing Agency Is and Does
A content marketing agency is responsible for creating and distributing articles, graphics, videos, and other content online. Agencies build sound marketing strategies. They produce and share this content to generate leads and sales for your business. In the age of social media, a top Chicago digital marketing agency provides a service to meet all of your marketing needs.
Here's a quick look at some responsibilities of a content marketing agency:
Content marketing agencies will research the market and competition.
Agencies create a strategy to concentrate limited resources on the areas that will achieve the most leads or sales. 
Content marketing agencies write blogs, white papers, and copy. They create videos, infographics, and other types of content you might see online.
Top content agencies publish this content and focus on promotion to help drive traffic and increase leads and sales.
A Content Marketing Agency is Essential for Any Business
A content marketing strategy is essential for every business as it maps a path to success and ensures the business is making the most of its available resources. High-quality content is key to engaging and marketing the brand and attracting leads to convert to customers.  
A high-quality content strategy can also:
Position the brand as an expert or thought leader in your industry.

Identify opportunities to educate an audience about your business/brand.

Use branded content* to build a deeper connection with your target audience.

Demonstrate the values of your business and products/services.
*Branded content marketing builds a connection with the audience by focusing on storytelling and brand values instead of the features and benefits of a product. 
Remember that not all marketing professionals are created equal, and a top Chicago content marketing agency will be better positioned to meet your needs than a freelance marketer. A business-to-business (B2B) company needs a marketing agency with a wide array of skills, tools, contacts, and knowledge. 
Seven Reasons to Hire a Content Marketing Agency in 2023
1. Content marketing agencies can build you a powerful blog.
Content marketing agencies write articles about trending topics. They use high-tech tools to identify the best keywords, ensure that the blogs provide essential information, and help establish a solid online presence in search rankings. Blogging is something that too many businesses ignore. Recent studies show that more than 80% of people do research online before making a purchase, and blogs provide valuable information. Blogs are still at the heart of search engine optimization (SEO), which means a business should want to use this avenue to start showing up online for potential customers that perform this research. 
2. Agencies use video as part of every content marketing strategy. 
Videos look great on social media, and studies and statistics illustrate how video increases online traffic. Content marketing agencies can help create these videos for your brand and use video marketing to unlock entirely new sources of traffic to a site while improving search engine rankings in the process. After all, Google seems to love video (which includes video marketing). According to The New York Times, videos are the most effective and low-cost marketing for your company. 
3. Content marketing agencies focus on guest blogging and backlinking.
Guest blogging is another focus for content marketing agencies. They can produce articles for other prominent websites that include information about your company and links to your site, placing your business in front of a new audience. Aside from this new traffic, guest posting also provides a high-quality backlink to your business which gives more authority to your website in the eyes of Google and other search engines. These posts must always be relevant to your business, either by discussing your industry or general thoughts on leadership and management.
4. Agencies can help define and convey the voice of your brand.
Every brand has a voice, but not everyone knows exactly how that voice looks, sounds, and feels. Top content marketing agencies can research and establish the tone, language, and persona your brand needs to convey. Even if you have already identified your voice, a marketing agency can adopt it and ensure it comes across in every piece of content.
5. Agencies are masters at social media management.
Social media is now the most competitive and engaging part of the online world, and without a vibrant social media presence, there is a limit to the success a brand might achieve. It is essential to be present and active on these platforms and engage with the audience to build a community around your brand. Content marketing agencies know how to play this game, using tools and metrics to create a social media presence for you that other brands will seek to emulate.
6. Content marketing agencies work with trusted influencers.
Content marketing agencies work with many trusted influencers, and these collaborations can prove incredibly powerful. It's important to note the word trusted because a brand's reputation is at stake in such partnerships, and not every influencer has an authentic or engaged following. One post from the right influencer can reach much further than your own, an ideal strategy for brands attempting to build their brand awareness. With this in mind, working with influencers can be an affordable way to help grow your brand, and a content marketing agency has experience with this form of marketing.
7. Working with a content marketing agency will save you time.
Creating a basic marketing strategy is one thing, but creating multiple pieces of content and then publishing and promoting that content every day is another. Added to this is the need to engage with those interacting with your online content. You should also be tracking the metrics to see where your content is working and where it need improvement. Managing a single social media account can be difficult for one person. Managing an entire marketing plan is impossible. A content marketing agency can handle all of this for you.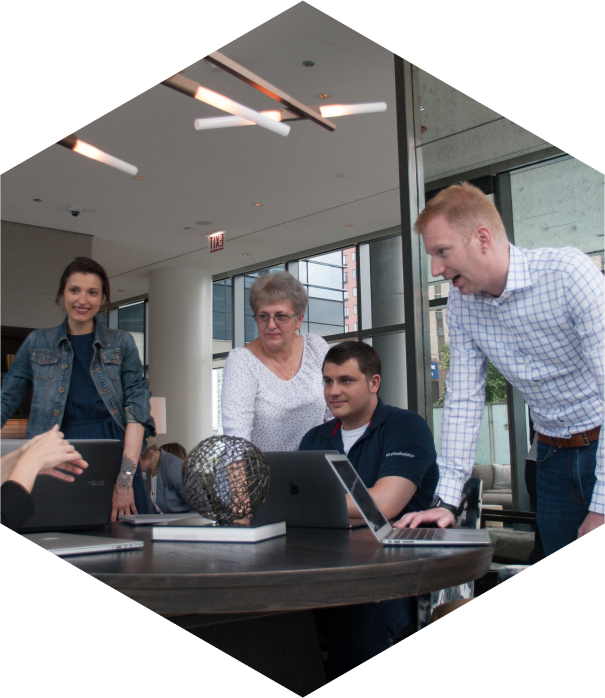 How Can We Help?

Fill out the short form below or call us at:



(888) 846-5382
Final Thoughts
You already know that content marketing is a full-time effort and not something a business should seek to do themselves over a sustained period. It makes sense to engage a content marketing agency that can take care of all your needs and allow you to focus on the other aspects of your business. You need to employ Content marketing to ensure a bright future for your business.