Whether you're a fitness coach or a marketer for a fitness center, having a website can help you reach more customers and expand your brand. One of the many ways to promote your company online is through paid advertising, especially pay-per-click (PPC) advertising.
Let's look into how PPC for fitness companies works and how to combine this with search engine optimization (SEO) using the following:
Developing ads for humans and search engines
Using mid-tail keywords
Combining Adwords with Analytics
Using consistent SEO settings
Testing and enhancing your campaigns
Find out how SEO can improve your PPC ads performance.
Let's go!
5 Ways SEO Can Boost Your Fitness Company PPC Performance
Marketers see great value in search advertising, evident in the increase in ad spending from $97 billion in 2021 to $117 billion in 2022. But they know that relying on PPC alone won't be enough. They combine it with SEO strategies to drive their marketing goals.
PPC and SEO are search engine marketing strategies. Together, they help businesses like fitness centers reach their full potential in search engine results pages (SERPs). You can combine SEO with PPC in many ways; some of the best are below:
     1. Develop PPC Ads for Humans and Search Engines
SEO is optimizing web pages for easier indexing and higher ranking by search engines like Google. However, Google has evolved to include user experience (UX) in how it ranks web pages. So optimizing your website and ads using SEO for personal trainers and companies helps improve UX.
Don't create ads to get a higher ranking. Create ads to gain your readers' interest, confidence, and trust. You are creating ads for customers, people actively looking at fitness businesses. You want them to come back to your site. They want to find text that addresses their needs and answers their questions. So offer them believable, thoughtful, engaging copy.
Using SEO with PPC lets your audience easily read, understand, and appreciate your ads and pages. Here are some tips for creating customer-centered ads.
Use the best keywords. Run different PPC ads to target other keyword phrases to determine which drives more traffic and conversion. Once you find high-converting keywords, target these in your ad campaigns.
Describe the value of your offer. Show your customers what they can get out of your business, be it a discount offer, a new fitness routine, or a better diet.
Use call-to-action. Guide your customers in taking the next step towards fitness. Place calls-to-action (CTAs) on your ad descriptions and landing pages.
     2. Use Medium Tail Keywords
Medium tail keywords comprise two or three words, such as "fitness center Chicago" or "keto diet plan." They are moderately-competitive key phrases. Although marketers prefer using long-tail keywords, medium-tails have that sweet spot between short and long-tail keywords. They are also known as "broad match" and are more specific.
Marketers often use medium-tail keywords because of their low-cost and profitability compared to short and long-tail keywords. You can get good traffic and less competition when you optimize your ads with medium-tail keywords.
Usually, marketers check a phrase's ability to generate traffic or site visits. By using organic SEO tactics at this level, you can find medium-tail keywords and check the ones that naturally acquire good traffic. Also, you can better understand the terms your customers use and have an idea of the phrases you should use to create your ads. Check out these tips:
Find medium-tail keywords through free and paid tools. Google Keyword Planner and Keywords Everywhere are free keyword finders, while SEMRush and Ahrefs are paid.
Focus on one medium-tail keyword at a time. This will help you put all your time, effort, and budget into one campaign and content.
Use keywords correctly. Place medium-tail keywords on your title, ad description, landing page heading, and content. Incorporate them in your content as naturally as possible.
     3. Combine Adwords and Analytics
Linking your Google Ads to your Analytics can help you fully understand your customers' cycle, how your users interact with your ads, and how they complete the goals you set for your site.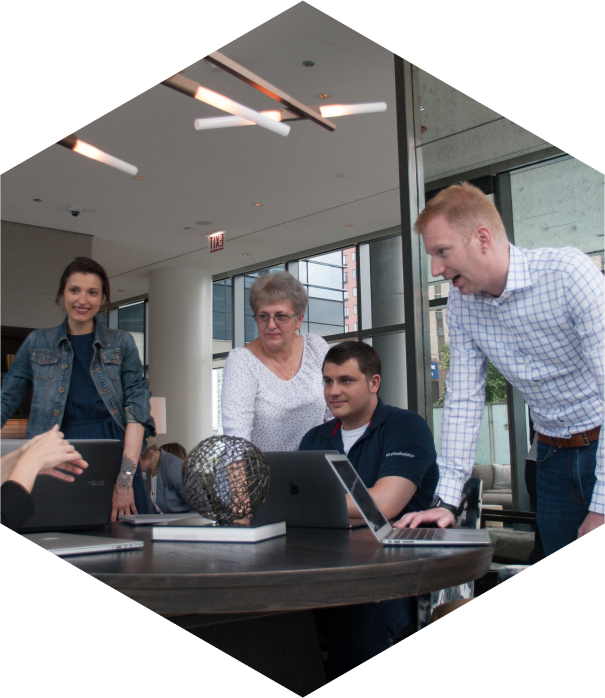 How Can We Help?

Fill out the short form below or call us at:



(888) 846-5382
Combining these two allows you to import data from your Analytics and eCommerce transactions to your Ads account. You can study metrics like Bounce Rate, Average Session Duration, etc., and alter your ads to improve these metrics. Here are additional benefits to linking Google Ads with Analytics.
Use Google Ads reports. This feature helps you see what happens after users click on your ads.  Find out which campaigns are more effective at increasing conversions and revenue. Your ad and site performance data are in Google Analytics.
Activate your Google signals. Doing so will import data on cross-device conversions to your Ads account to help you better understand your user behavior across different devices and create more mobile-optimized ads.
Utilize the Analytics Remarketing and Dynamic Remarketing. These features improve Google Ads remarketing to re-engage potential customers who have already shown interest in your fitness services or products.
Google reminds marketers that once Analytics data has been linked to Google Ads, this will be subjected to the Google Ads' terms of service. You can connect and unlink Ads and Analytics as you please.
     4. Be Consistent With Your Strategies
Optimize your PPC ads and your landing pages by applying consistent SEO strategies. From the main keywords used to the tone of your ad and landing page content, your customers must feel that they are working with the same company.
If they experience a sense of trust when they read your ads and descriptions, they should feel the same when they reach your landing page. Consistency in your ads also promotes your brand and creates loyal customers. Try the following techniques.
Use the exact keywords. Use the same keywords or key phrases in your ad and landing pages to improve the relevance and create a unifying experience.
Apply consistent SEO elements. Use similar keywords, ad links, backlinks, and URLs to help search engines index your pages.
Present consistent content. If your ad is for your new aerobics dance lessons, clicking this ad should lead a user to your dance lesson page, not your home page or other web pages.
     5. Test and Improve PPC Campaigns
PPC ads will give you quick web visits, conversions, and click-through rates (CTR) results. However, SEO can take time to show results. This is because search engines need to index data before they rank sites. When you combine PPC and SEO, you can test keywords, key phrases, and other ad elements to see which ones work for your customers and which do not.
Therefore, before your PPC ads go live, perform A/B testing. This test helps you compare two ad variations and see which works better. Follow these steps to perform A/B testing,
Publish a pre-designed ad.
Study the results after a few days.
Change SEO components such as keywords, CTA's, headlines, meta descriptions, etc.
Check for any difference in your conversions or page visits.
Testing will help you understand which ad format is preferred by your audience. You can also identify which SEO component has the most influence on your audience's behavior.
Summing Up
SEO and PPC can indeed boost your fitness business if done properly. Remember to develop content or ads for humans, not just search engines. Don't limit yourself to long-tail keywords; use medium-tails too. Be consistent with your strategy. More importantly, test your campaigns and use Adwords with Analytics to create better and more engaging ad copy.
Do you want to learn how SEO can boost your PPC ads' performance? Contact Digital Authority Partners, and let's create better PPC ads for your fitness company.