The pandemic has caused ecommerce to accelerate what was already impressive growth, both on the consumer side and on the owner side. With that accelerated growth, of course, comes increased competition, making it harder than ever before for site owners to attract visitors and convert to sales. We all know how important search engine optimization is, but how can you adapt to changing conditions to ensure that you get (and remain) ahead in a crowded marketplace?
Our industry-leading ecommerce SEO agency has compiled a list of our top SEO strategy recommendations for 2023 to help you out.
---
Want to learn more about the Digital Authority Partners approach to SEO? Watch this video!
---
What Is SEO?
SEO is how you get to the top of search engine results pages. For example, if you run a store that sells antique clocks, then you want to appear at the top of any search that includes the term 'antique clock'. You don't necessarily want to stop there, though – what if a potential customer searches instead for 'vintage clock', 'traditional clock', 'classic clock', or 'antique wallclock'? 
You want to appear in all of those search results – and that is where a defined, effective ecommerce SEO strategy comes into play.
How Does SEO Work?
Google, and other search engines, rank your site based on several criteria that are subject to their algorithms. These criteria include a number of different measures, but the ones that you need to focus on for SEO purposes are:
Keywords

Load times

Internal/external links

Bounce rates

Engagement

Trust and authority
As the site owner, you need to design and adapt your site to ensure that all of those factors are accounted for, and better than your competition. Doing so will place you firmly on page one of search results– close to or at the top.
Content Marketing
Your site will rank better if you have high-quality, relevant, and engaging content. For most, this will take the form of blogs or articles – text-based content that does not necessarily try to sell a product or service, but informs and educates. This positions you and your business as a trusted source of information and improves your position in search results.
Of course, the opposite can also be true. Bad content will lead to an increased bounce rate (the number of visitors who leave your site after only a very short period) and decrease your trustworthiness and relevance according to the algorithm. Always ensure that your content is well-written, checked for spelling and grammar errors, and is relevant to the search results you are building for.
Move with the Times
Gone are the days where every search was typed – more and more consumers are using voice search by way of Siri, Alexa, or Google Assistant. It might be tempting to assume that your SEO techniques will carry over, but the fact is that the very nature of the search is different between typed and voice.
When a potential customer searches by typing, they will mainly use their own keywords – rather than structuring a sentence, they will simply type a couple of relevant terms and rely on the search engine to fill in the blanks. Searching by voice leans more towards a conversational approach – rather than 'antique clocks', your searcher will ask 'who sells antique clocks in Las Vegas?', for example.
Your voice search SEO, therefore, needs to be adapted with long-tail keywords that match that more conversational search style and incorporate geographic intent where possible.
Go Mobile
More than half of internet traffic is mobile or tablet-based, a fact that is not lost on Google as they move towards mobile-first rankings. This means that the webpage crawler that Google uses to assess your ecommerce site will prioritize your mobile site – so you need to make sure that you have designed and optimized your pages for mobile users.
This means using a responsive format that can adapt to any device size, your page loading speeds are fast, and the site itself is intuitive and easy to use for your visitors. All of this will also reduce your bounce rates, and make it easier for your visitors to become customers – which is of course the ultimate goal.
Use Video
Using video on your ecommerce website is a great way to boost your SEO. It takes a couple of minutes to watch a video – so visitors will be more likely to stay on your site for long enough to make the search engine rate you highly for relevance and authority. You also get the business benefit of having a better way of showing your products or services – increasing sales and reducing returns.
Make sure that your video content is relevant, high-quality, and engaging, otherwise, visitors will simply close the page and move on.
Link Up
Your site should be organically linked up – so a button that says 'FAQ' should lead to your frequently asked questions page, for example. This is basic site navigation, but it is important as the search algorithms will punish you if you do not have internal links.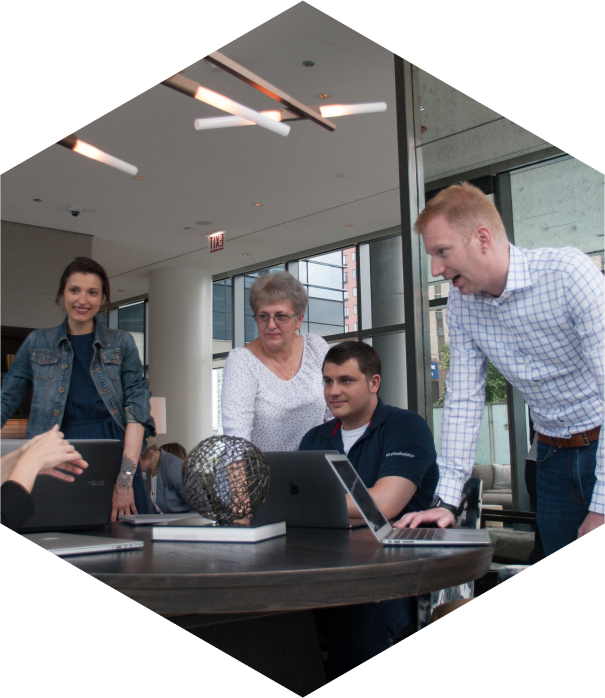 How Can We Help?

Fill out the short form below or call us at:



(888) 846-5382
External links are also important as they convey authority and trust. Ask your key suppliers and partners to place a link to your website on their own, and post blogs and articles to other sites with links embedded to build this aspect of your SEO.
Use Schema Markup
Schema markup is a way of translating the contents of your web pages into a language that Google can better understand. It can be a complicated task but is well worth the time and effort. You can use schema markup to show review ratings, prices, and availability on search results pages, for example. This not only gives searchers the exact information that they need pre-click but makes your page stand out among the other results as trustworthy and user-friendly.
You can use Google tools to auto-generate your schema markup for you – it will walk you through the process of identifying the best places and terms for your markup, without the need for any coding knowledge whatsoever.