Let's work together
Our team of Chicago App Developers is one click away
Chicago Fractional CMO Services
Looking for an experienced fractional CMO in Chicago? You've come to the right place. Digital Authority Partners has the experienced, award-winning team of fractional CMOs who can skyrocket your marketing efforts in the Windy City.
Let's talk about your Fractional CMO needs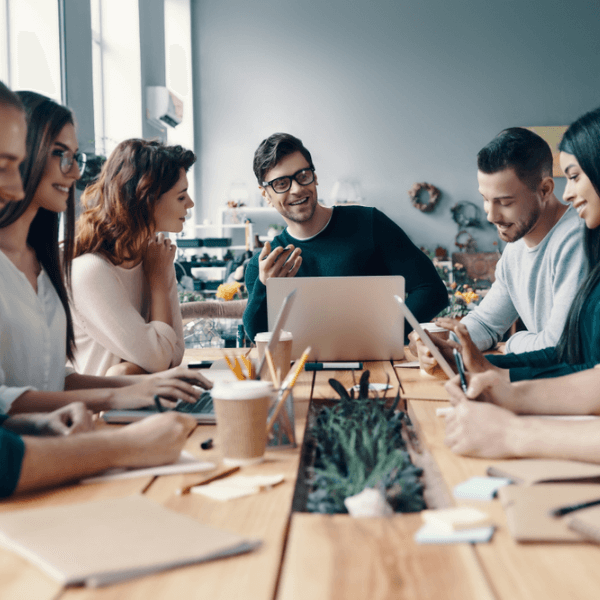 Work with Chicago's Top Fractional CMO Agency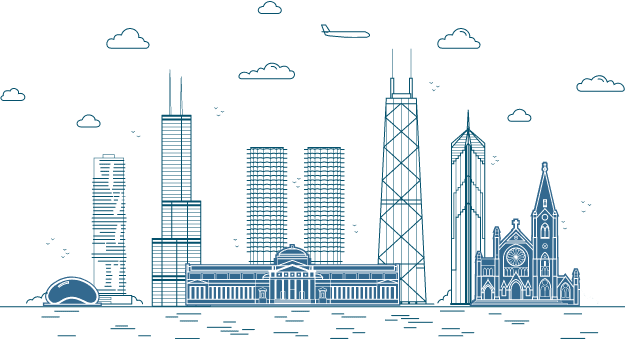 Digital Authority Partners (DAP) is an award-winning professional services agency that affords Chicago businesses the advantages of a top-notch Chief Marketing Officer (CMO)—even companies that don't have the resources to bring on a full-time professional CMO. Taking on a "fractional CMO" is essentially hiring the attention of a "part-time" CMO. But that doesn't mean you're getting a temp. DAP's team of marketing officers has delivered results for top startups and Fortune 500 companies.
Many Chicago companies try to outsource their marketing, or place the duties of CMO on a corporate officer with little or no talent, training, or experience in marketing. The result is a fractured marketing deployment that never really "comes together." DAP puts an enterprise-level Chicago fractional CMO at the helm of your brand outreach, putting you on par with the leaders in your industry in terms of strategy and execution. No more selling your marketing team short—DAP makes you a player with world-class, Chicago-based fraction CMO services.
We Help Your Team Set Up and Track Marketing Metrics
Helping local Chicago Businesses With Their Fractional CMO needs Since 2015
Healthcare
Few industries have seen such drastic change in a short period of time as healthcare. It wasn't long ago that healthcare consisted of an ecosystem of big hospitals, opaque insurance billing, and doctors who had a captive audience and no earthly idea what their services cost, with no need to think of patients as "customers."
Those days are over. Healthcare is more consumer-based than ever, with providers abandoning "fee-for-service" models of billing to compete with retail healthcare providers—minute clinics, storefront clinics, private ERs and ORs—that bill on a "value-based care" model. Many healthcare providers now have to think seriously about their marketing for the very first time.   
Unaccustomed to a market-based approach to customer retention and advocacy, healthcare companies benefit from Chicago fractional CMO services more than almost any other. DAP's Chicago fractional CMO services can help healthcare companies get their marketing on track through:
Customer analysis to target the right patients

Direct marketing customization and targeting for customized buyer personas

SEO and SEM to automate the customer journey

Establishment of KPIs to determine marketing ROI

Optimization for telehealth and remote health services

Market process implementation
DAP's Chicago fractional CMO services help major hospitals, research centers, small or local retail healthcare providers, medtech firms, and software-as-a-medical-device (SaMD) designers.
Fintech / Financial Services
Chicago is a major hub of global financial services, the home of major fintech companies intent on changing the world. Half of all the publicly-traded securities in the country and 20% of the security trading in the world runs through Chicago. Not New York, Chicago.
As such, the competition is hot. A slapdash marketing effort just won't cut it—not for a small financial services firm vying to be a player, not for a large firm or fintech startup vying to be a disruptor. Financial services and fintech companies have to get their marketing on point. With the kind of competition arrayed against them, that means enlisting the services of a CMO—and if they can't or don't want to staff a full-time CMO, the Chicago fractional CMO service by DAP is the ideal, affordable alternative.
DAP's Chicago fractional CMO services help fintech and financial service companies square away their marketing efforts through:
Managing the marketing team, setting achievable goals with accountability

Arming the marketing with processes and tools proven to work in the Chicago financial sector

Creative a unified brand message that stands out among other financial service and fintech companies

Clarifying and automating the customer journey 
Financial services and fintech companies in Chicago live and die by the effectiveness of their marketing. Chicago fractional CMO services by DAP lay the foundation for ROI-driven financial marketing.
Education
Local colleges and universities face tougher marketing challenges than ever. Whereas reputation, word of mouth, or sheer geography used to keep their classes selling and the tuition dollars flowing, students have more educational opportunities than ever—including online learning for a fraction of the costs. Chicago fractional CMO services represent an advantage that most universities need.
Chicago schools and colleges need to take a proactive approach to marketing, sometimes for the first time ever, in order to stay competitive. This includes some of the most prestigious names in Chicago higher education, who find themselves competing with the Harvards and MITs of the world thanks to remote learning.
DAP has helped some of the most well-known Chicago schools, colleges, and academies make the challenging transition to a consumer-based marketing approach. Our Chicago fractional CMO services have also helped educational institutions with:
Brand messaging

Customizing buyer journeys to specific student personas

Transitioning to remote learning with competitive digital marketing

Unified branding and marketing collateral
Chicago fractional CMO services by DAP give colleges and universities the competitive advantage they need, especially in the challenging transition to a remote learning paradigm needed to safeguard their relevance and open their brand up to national and international audiences.
Government
Governments don't think much about "marketing." They have "constituents," not customers. Do constituents really need to be marketed to? The answer is "absolutely." They may not think about "marketing," but they do think about "messaging"—unifying constituent communication into a brand voice. Governments do have a brand. If that brand isn't considered trustworthy, it hinders that government's ability to do its job, whether that be regulation, licensing, policing, or public service and distribution of benefits.
DAP has offered Chicago fractional CMO services to state and local government bureaus interested in using the power of next-generation digital marketing to get the word out. A Chicago fractional CMO service can help government bureaus get on track with:
Unified brand messaging for public services

Unified marketing collateral for public services 

Digital marketing strategy for brand awareness

Marketing team management to maximize budget constraints 
We can work within any available budget to provide Chicago fractional CMO services to help public servants serve. Effectively marketing government services helps put tax dollars to their best possible use—into the service of taxpayers, who understand through effective brand communication what government agencies can offer them.
eCommerce
ECommerce companies usually don't think they need a CMO. They are often slim operations that don't have the personnel to spare, especially at the executive level. After all, eCommerce is a purely digital business, right? Actually, no. In fact, many eCom operations don't know which KPIs to monitor, why they matter, or what represents a robust ROI when it comes to bang for your marketing bucks. 
A skilled CMO can pull the right levers for an eCommerce business that can substantially reduce their cost per lead, customer lifetime value, and marketing ROI. Our Chicago fractional CMO services usually uncover the fact that even eCom stores doing relatively well could be doing a lot better, especially with proper attention to content marketing and SEO/SEM.
Our Chicago fractional CMO services help Chicago and national eCommerce businesses:
Identify KPIs and read them correctly

Reduce cost per lead

Sort buyer-qualified leads from market-qualified leads

Enhance or implement from scratch an effective content marketing strategy

Boost customer retention, advocacy, and customer lifetime value 
ECommerrce businesses looking to take things to the next level often find DAP's Chicago fractional CMO services to be the piece they never would have guessed that they were missing.
Manufacturing
Most manufacturers and wholesalers in Illinois would benefit heavily from Chicago fractional CMO services. Marketing tends to be a weak spot for manufacturers—making quality products is enough of a heavy lift without having to worry about how to find the best end-buyers or retailers. 
As such, for all the expense and effort they put into making the best products, they put little effort into maximizing their revenue per buyer and usually end up underperforming compared to their potential. 
DAP's Chicago fractional CMO services usually start with a complete digital overhaul and updating of a manufacturing client's website to make it an appropriate hub for a significant digital marketing effort. This includes:
Content marketing strategy

Website redesign and SEO

SEM and direct marketing
Considering how few manufacturers have invested properly in their digital customer experience and marketing efforts, a substantial opportunity exists for manufacturers to stand out with the help of our Chicago fractional CMO services.
Legal
Legal expertise is a funny thing. The exact qualities that make Chicago lawyers great—logic, tenacity, persuasiveness—actually work against them in their marketing. Marketing is a more subtle, often counterintuitive art. Our Chicago fractional CMO services often lead Chicago attorneys—some of the best in the world—in directions they never would have expected. 
Our Chicago fractional CMO services focus on web strategy, including SEO, SEM, and content marketing to answer the burning questions that potential legal clients are searching for in Google right now. Legal services are highly-localized, so a Chicago fractional CMO service can provide legal practices with valuable insight into what works in Chicago. This is where out-of-town marketing services usually fall short. Lawyers shouldn't settle for less than laser-targeted, market-specific solutions.
Our CMO services typically help attorneys and legal practices address:
Buyer personas and customized client journeys

A content strategy laser-targeted at the questions potential clients are Google-searching right now

Local SEO and SEM targeted to produce results from a Chicago audience
DAP marketing officers have extensive experience producing results for Chicago legal practices. Local attorneys can realize huge growth by partnering with DAP for Chicago fractional CMO services. We can also help national firms expand their Chicago footprint with localized CMO services.
Professional Services
Professional and B2B services are a vast category. These companies are often highly niche-specific and struggle to hone in on the marketing strategy that will laser-target their buyer-qualified leads, acquiring them at an affordable price. DAP's Chicago fractional CMO services excel at mirco-niching, helping professional service agencies identify their buyer personas and target the right customized messaging to them. This drastically reduces the cost per lead, increasing their marketing ROI in a substantial, sustainable, and scalable way.
Our Chicago fractional CMO services help B2B and professional service agencies strengthen their marketing efforts by:
Customizing customer journeys based on carefully-prepared buyer personas 

Monitoring KPIs to make sure your marketing dollars are spent wisely

Optimizing the customer experience for buyer advocacy and maximal customer lifetime value
Every professional service company must approach marketing differently to effectively reach its target audience. DAP's Chicago fractional CMO services help professional service agencies hone in on the strategy that leads to efficiency and prosperity.
BioTech
Biotech companies are the definition of micro-niche enterprises, often targeting particular vexing medical conditions with cutting-edge research and breakthrough developments. But casting a wide net with biotech marketing can drain your marketing budget in record time. 
DAP has extensive experiencing helping biotech companies with our Chicago fractional CMO services. Your CMO will help you micro-target and customize the customer journey for the highly-specific buyer persona that forms the target market for biotech services.
DAP's Chicago fracitonal CMO services for biotech companies include:
Niche targeting and customer journey customization for exacting buyer personas

Unification of brand messaging and marketing collateral

Tracking and monitoring KPIs to ensure marketing ROI
Few Chicago fractional CMO services have the kind of specialized experience in biotech marketing that DAP does. As a future-seeking, cutting-edge marketing agency, we have a track record for helping game-changers and industry disruptors, including leading biotech luminaries.
Schedule your free consultation
Have questions about whether your company needs a Chicago Fractional CMO? Schedule a consultation with a DAP expert today and find out what we can do for your local Chicago business. Local SEO retainers start at $5,000 / month.
"We love nothing more than helping clients take a massive digital step forward with one of our development projects."

Michael Reddy
Looking for your next fractional CMO partner in Chicago? You'll be in great company.
Cove Markets
DAP's CMO-for-hire services accelerate cryptocurrency startup
Content marketing, site audit yield fast results
Cove Markets, a new platform offering cryptocurrency traders a central tool to manage and analyze multiple currencies and exchanges, needed the services of a part-time Chief Marketing Officer to guide its initial marketing strategy. With DAP's help, the company was able to redesign its website and execute a content marketing strategy that increased traffic and revenue significantly in just a few months.
Dickson
CMO partnership transforms major environmental monitoring provider
DAP leads a comprehensive marketing overhaul for a 100+ year manufacturer.
A longtime industry leader in providing environmental monitoring services for regulated industries, Dickson needed a marketing partner to implement new strategies along multiple fronts, from content and email marketing to technical SEO and analytics. In retailing DAP's fractional CMO services, Dickson was able to make rapid progress along multiple fronts and modernize its website and marketing approach.
Kyros Insights
DAP's fractional CMO services spark growth for loyalty liability company
DAP leads multichannel marketing campaign and website redesign
A relative newcomer to the loyalty liability space, Kyros needed a partner that could craft a comprehensive digital marketing strategy that would build brand awareness and increase lead generation. DAP carried out a multichannel digital marketing strategy, along with a complete website redesign, that helped establish Kyros as a leading loyalty liability program partner and gain traction among several key audience segments..
The DAP Difference
Find out why so many businesses have placed their trust in DAP for their fractional CMO project.
We're Experienced
DAP's record speaks for itself. Our Chicago fractional CMO services have produced tangible results for industry leaders ranging from startups to Fortune 500 companies. We also have a knack for producing results in sophisticated niches and cutting-edge industries where other fractional CMO services don't know how to help.
We Deliver On-Time and On-Budget
Many agencies over-promise; we make a point of over-delivering. If you have been burned by delays and overages in the past, we sympathize and we're here to reverse that narrative. DAP considers it a point of pride to deliver on our promises on-time and on-budget. Check out our testimonials for proof.
We're Award-Winning
We don't do it for the awards, but we're proud when they happen. Your soon-to-be CMO has probably earned recognition from Chicago marketing specialists for their mastery of their trade. DAP employs highly-respected marketing professionals in Chicago.
We're Future-Focused
DAP keeps an eye on the future of digital marketing with an intensity that borders on obsessive. We know that the key to remaining competitive is to stay on the cutting edge. We bring that future focus to every marketing project we take on as fractional CMOs, especially in cutting-edge technology sectors.

DAP's CMO-for-hire services accelerate cryptocurrency startup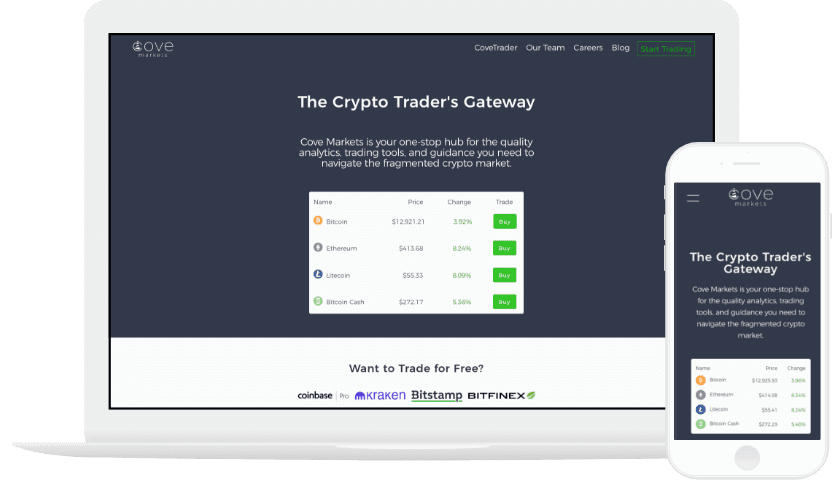 CMO partnership transforms major environmental monitoring provider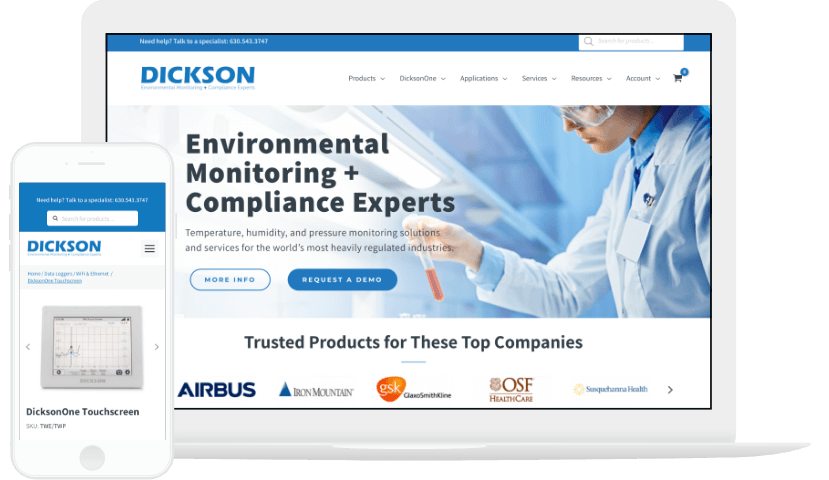 DAP's fractional CMO services spark growth for loyalty liability company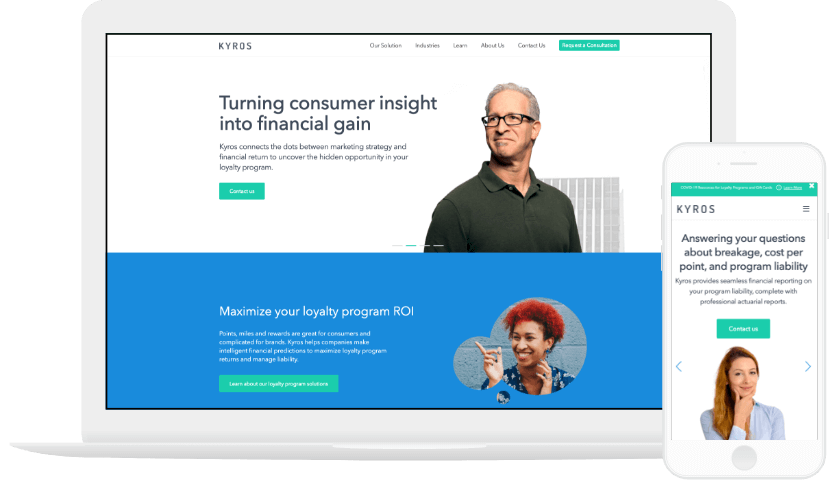 Why You Should Choose Digital Authority Partners For Your Fractional CMO Needs
1
We Know Marketing Inside and Out
Our team represents a breadth of experience in every facet of digital marketing. You don't have to shop anywhere else—whatever your brand needs, DAP has marketing officers who can get it done.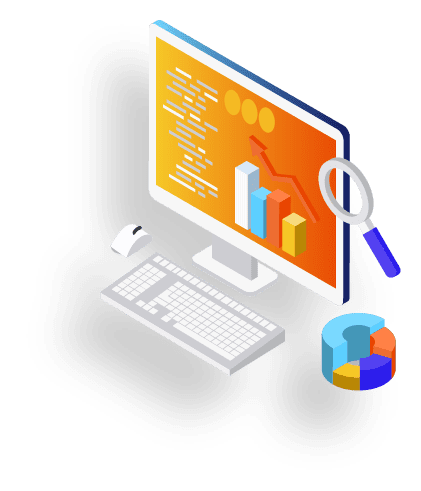 2
We Live and Breathe Digital
We haven't met a digital marketing innovation we didn't embrace and exploit to its highest potential. Digital is amazing because it is both inexpensive to deploy, easy to quantify and split-test. Expert digital marketing is transparent, affordable, and effective.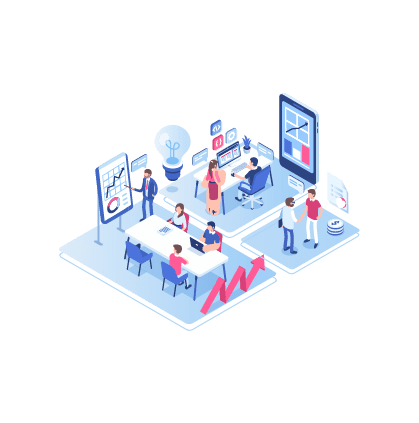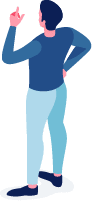 3
We Know Marketing Processes
Having a general idea of what needs to be done is just the start. You probably know you need content marketing, but that doesn't mean you know where to start. DAP has established, proven processes in place that we can deploy on your behalf, and arm your marketing team with for continuity, sustainability, and scalability.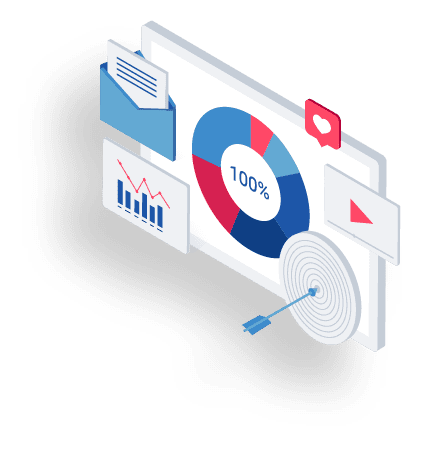 4
We Know How to Manage And Scale Marketing Teams
Our CMOs know how to tune a marketing team into a well-oiled machine. Once their efforts are unified, sustainable, and produce results, we know how to scale those efforts to produce double, triple, 10x the results with the same team.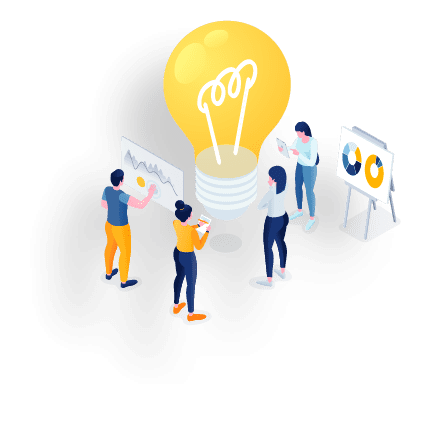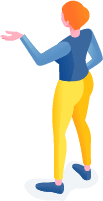 5
We Know How to Define and Track Marketing KPIs
Not every KPI is created equally. In fact, your average analytics suite contains an overload of data, some of which might be useful to some organization … but not your organization. DAP fractional CMOs know how to cut through the noise and identify the KPIs that actually matter to your growth and objectives.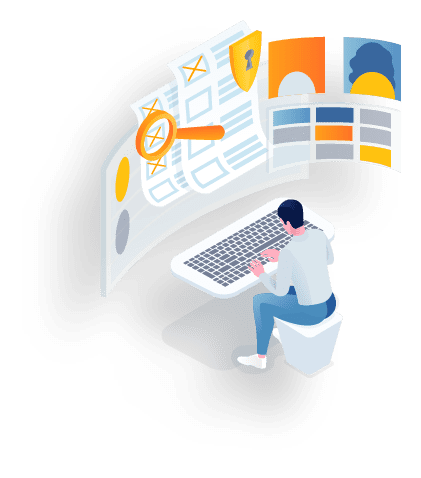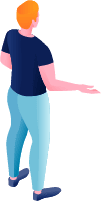 Market Segmentation
Identify the target market and create customer personas for micro-targeting and customized buyer journeys.
Messaging Differentiation
Unified communication around a split-tested brand message that connects with the target audience and sets the brand apart from competitors.
Website Relaunch
SEO- and SEM-focused redesign and relaunch to match brand messaging and reconceptualize the digital experience of the brand.
Define and Implement Best Practices
DAP CMOs draw on extensive experience and institutional memory to train your marketing team in industry-best practices that produce results.
Technology Recommendations
Arming your marketing team with the right tools and technologies to create sustained, scalable growth.
Process Optimization
Honing proven processes to fit your unique Chicago project and training your team to implement that process without direct oversight from the CMO.