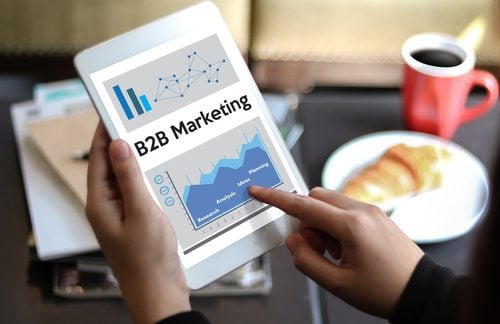 The 7 Most Effective B2B Marketing Strategies
B2B marketing, or business-to-business marketing, refers to the marketing of products, services and solutions to other businesses. Unlike business-to-consumer (B2C) marketing, which is directed towards consumers, B2B marketing aligns around the ROI a specific product or service brings to an organization.
For a limited time, Digital Authority Partners is offering a FREE content & SEO audit to companies wanting to build a robust content marketing plan for 2019. Interested to learn more? Feel free to call us at (312) 600-5433 for details.
The 2019 B2B content marketing report published by the Content Marketing Institute (CMI) might give you some clarity. The report shows that year after year, the most successful companies worldwide are pouring all their efforts into building great content marketing strategies.
Instead of simply churning out content and hoping to see their sales skyrocket, top performers spend a lot of time crafting content that not only aligns with their mission, but is also what their audience is looking for. They understand that creating and distributing valuable, relevant, and consistent content is what will ultimately drive profitable customer action.
About 93% of the most successful B2B content marketers say their organization will be 'extremely' or 'very' committed to content marketing in 2019. The rest of the industry, however, is struggling to keep up the pace. Only 67% of all companies want a content marketing strategy in the next year, and even less (39%) have an actual plan.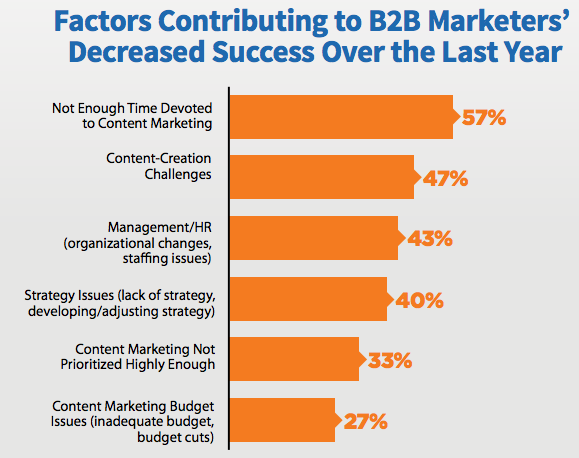 In other words, many companies will step into 2019 with a game plan built on wishful thinking.
If the latter sounds like your company, don't despair – we gathered a list of practical steps to get you well-versed and prepared to execute a content marketing strategy in time for the new year.

Align your content marketing with your sales goals for higher customer retention. One of the first mistakes companies make is not aligning content with sales activities. In reality, your sales target sets the tone for the content creation process.
In the report generated by CMI, 81% of the so-called "highly aligned companies" have sales collaborating with marketing teams on how to use content.
Here's why it's important.
Most B2B buyers tend to be wary of sales representatives. In a white paper called, Content Marketing: Unlocking Sales and Marketing Performance, Robert Rose, CMI's chief strategy advisor, pointed out that 90% of B2B buyers won't take a cold call and more than 50% would rather do their own research online than talk to a sales person.
The knowledge possessed by sales, however, can be harnessed by marketing departments and transformed into the valuable content clients are looking for. We're talking about pricing and technical support, case studies, white papers, articles, and blog posts.
Understanding customer behavior through the lens of both marketing and sales is a worthwhile effort. It can lead to 36% higher customer retention rates and 38% higher sales win rates. As Rose puts it, "moving forward, content marketing and sales alignment might just be what enables true marketing success and revenue growth."
Document your content marketing strategy
Even the best content strategy can turn into an epic failure if your team members are in the dark about what everyone else is doing. That's how 39% of all companies participating in this study are operating. Without a documented content marketing strategy, resources go to waste, results stall, and employees lose steam.
A road map is fairly easy to put together and it will give your staff a full picture of your goals, the steps needed to achieve them, and how much will it cost. Make sure to include an editorial calendar, a tool used by more than 50% of companies.
Writing down goals is a research-proven psychological practice for achieving those goals faster, and it's equally applicable to business. If you need more convincing, here are the stats: successful marketers are more likely to use a documented content marketing strategy than their less successful peers (60% versus 14%).
Create content based on the sales funnel (but educate first)
According to the report, 90% of the most successful B2B content marketers prioritize their audience's informational needs over their sales and promotional message.
What does this mean?
The simple explanation: your blog posts and case studies should be less about "Me, me, me" and more about "You, you, you." The elaborate answer: customers can smell a sales pitch wrapped in a blog post from a mile away. Instead, use content to educate and solve your audience's needs. In the CMI report, 77% of top B2B companies said they crafted content based on specific stages of the buyer's journey.
This is where the sales team comes into play. Your marketing strategy should include a good mix of content for people in all three stages of the sales funnel. Buyers at the "awareness" stage, for instance, are usually looking for educational content like blog posts, social content, courses, and ebooks. Podcasts are a surprisingly powerful tool in this stage.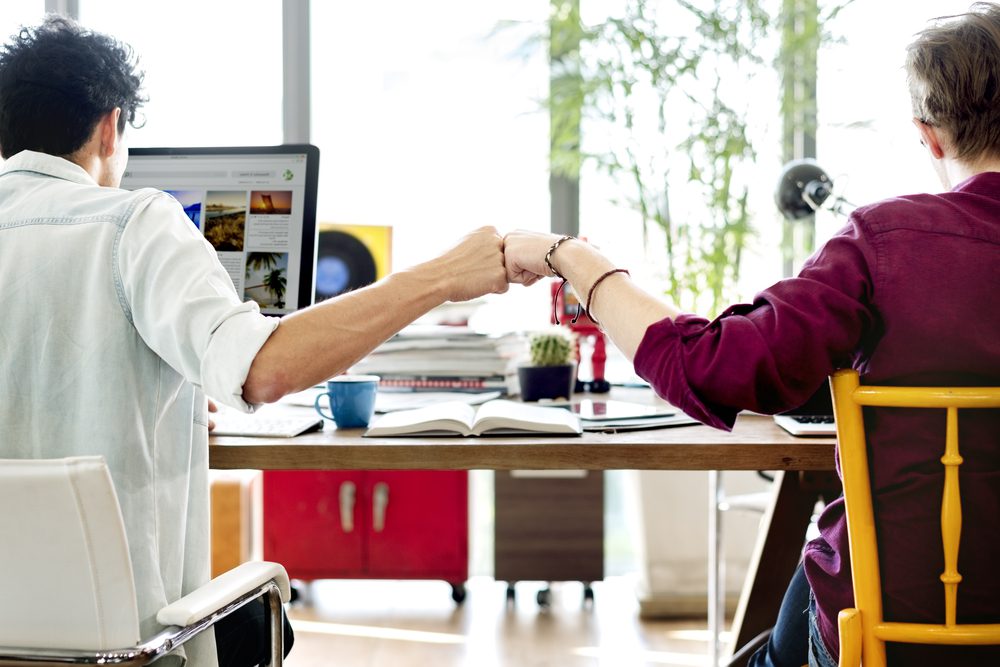 Another CMI study, conducted in April 2018, found that 57% of B2B marketers rated podcasts as being 'very effective' to engage prospects.
Because they're usually less likely to make a purchase, many companies don't think the "awareness" group is worth their content marketing efforts. This couldn't be further from the truth. Marketing expert Andrew Raso from Hubspot wrote that "those who find your content helpful and interesting may journey on to the middle of the funnel."
People in the middle or the "evaluation" stage, on the other hand, are seeking white papers and live webinars - things that position you as an authority in the industry. Lastly, according to Raso, the most effective types of content in the "purchase" stage tend to be case studies, trial offers, demos, and product literature.
Utilize the right content marketing tools
There's no point in pouring your resources into creating great content if you're not going to use the right tools to distribute, promote, and measure its impact.
There's a plethora of technologies that could boost your content marketing efforts, but only three really matter: nearly 85% of businesses say they use social media analytics; 81% use email marketing software; and 77% use analytics tools such as Google Analytics.
These tried-and-tested methods help organizations get better insights into how content is performing and makes it easier to repurpose content. For instance, if an article written two years ago by one of your staffers is still generating traffic, update it and promote it again or post more similar pieces.
Some new analytic tools you should consider: Buzzsumo (looks at how content from your website performs on social media), Board (for forecasting and scenarios analysis) and Dundas BI (provides real-time visuals and analytics of user data).
A small number of companies are also using chatbots (7 percent) and artificial intelligence (4 percent) to measure how their content is performing.
Be willing to allocate a generous budget
The saying "put your money where your mouth is" applies perfectly to content marketing.
The most successful content marketers said they spent more on content creation than on other areas of content marketing in the last 12 months. A little over 70% of companies brought on board more marketing specialists, 38% hired business strategists, and 33% hired journalists. What's more, 55% of companies plan to increase their content marketing budget by 35% in 2019.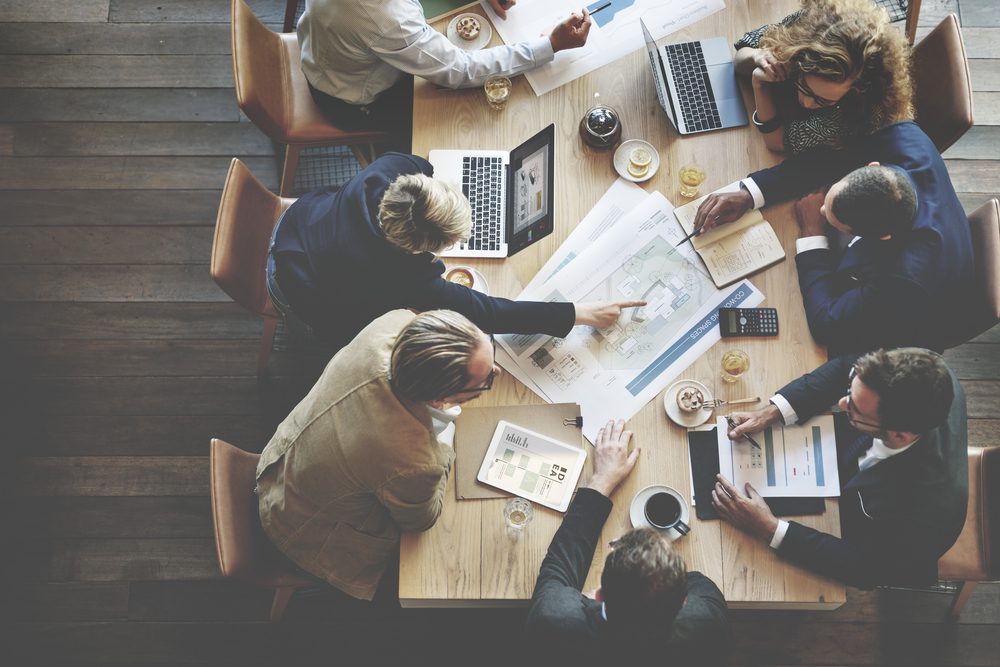 For cash-strapped startups, content marketing is the smartest investment you can make. Content marketing costs 62% less than outbound marketing, but it's three times as effective in generating leads. Do the math and figure out how much you're willing to invest in blogs, social media, and how-to videos, because that investment will be directly proportional to your traffic growth and loyalty metrics.

Set clear goals and use metrics to track your success
Talking about growth… The 2019 B2B content marketing strategy report shows that businesses who get content marketing right have a clear set of goals.
Maybe you want to increase brand awareness like 80% of the study's respondents. Maybe you want to educate audiences, which was what 73% of respondents focused on. Maybe you simply want to build credibility and generate leads. Whatever your objectives, make sure to choose the metrics that will yield the most meaningful insights based on your goals.
When it comes to measurement, there's no one-size-fits-all strategy.
"We should be asking, 'for this particular situation, where we are trying to accomplish x, what are the metrics that we should be using to measure whether we've done x?'" explained Rand Fishkin, the founder of SparkToro and Moz.
The whole point of having a content marketing strategy is to drive profitable customer action. How do you measure that?
Sales numbers, customer retention, click-through rates (CTR), or email subscribers are good indicators of how much progress you're making. It's no surprise that 72% of the most successful B2B organizations measure content marketing ROI. On the flip side, only 25% of all companies said they are 'very' proficient in using metrics. Don't throw in the towel just because your staff isn't used to metrics. Offer them training and you'll start seeing results in six to 12 months.
Seize the day
Look at the 2019 B2B content marketing strategy report published by the Content Marketing Institute as a cheat sheet for your content marketing strategy.
All you need to do is implement this knowledge, get clear about your objectives, invite both sales and marketing to the table, design a plan, and take swift action.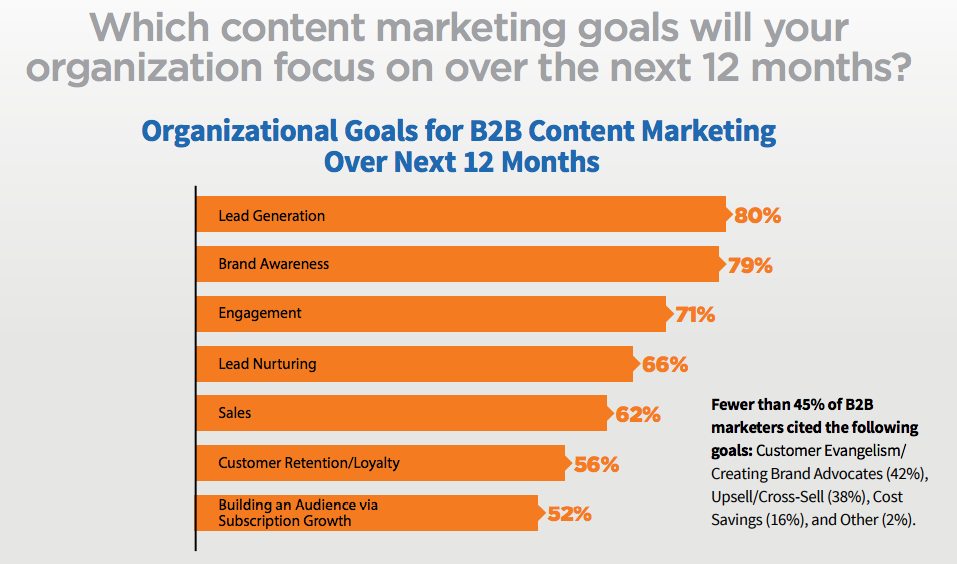 If you still find all this overwhelming, hire outside talent. You and your team will have more time to focus on developing better products and services, while someone else can stay on top of content creation, social media marketing and digital advertising.
At Digital Authority Partners, we have a proven system of crafting a content marketing strategy that perfectly matches your specific goals. Whether its user experience, analytics, client development or even software development, we have the tools and the expertise to get your content marketing off its feet, or to turbo charge what you already have in place.
For a limited time, Digital Authority Partners is offering a FREE content & SEO audit to fintech companies interested in assessing their current brand in order to build a robust content marketing plan for 2019. Interested? Drop us a note at [email protected] or call us at (312) 600-5433 for details.