Gyms that have successfully dominated the search results add PPC for fitness companies to their search engine optimization (SEO) plan.
This blog post shows you a step-by-step process you can replicate for your new fitness center. It also covers:
How paid ads supplement digital marketing campaigns,
The benefits of pay per click (PPC) for SEO, and
The role of artificial intelligence (AI) in streamlining many PPC components to achieve your goals quickly.
Read below to learn how new fitness studios can beat competitors in the search results with a well-designed paid-ad plan.
Let's go!
---
Want to learn how Digital Authority Partners can increase your PPC effectiveness? Watch this video!
---
Why Should You Do PPC When You Have SEO?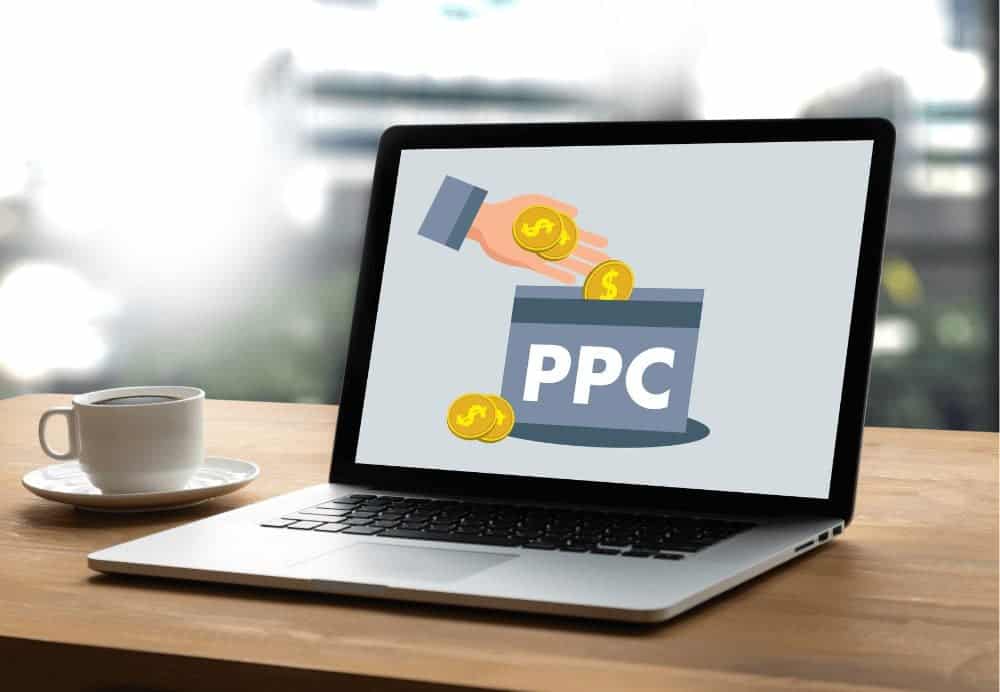 Although SEO and PPC are both part of search engine marketing, they differ in how they generate leads. The former brings organic or free traffic; the latter, paid traffic. 
Because money matters in advertising, many reduce spending to increase their cash flow and revenues. In other words, they often do SEO first and put off PPC for later (and sometimes never). 
However, SEO can influence PPC's performance and vice versa. It makes perfect sense to integrate paid ads early into a fitness studio campaign for the following reasons:
Seeing significant organic search results takes time.

Paid ads increase brand awareness or visibility. Depending on their rank, position, and bid keywords, these copies can appear within hours. 

PPC provides information that SEO analytics might miss.

PPC makes A/B testing easy and the results measurable. For example, which call-to-action has the highest click-through rate? Can the business target other relevant keywords? Users can then apply the data to enhance search optimization. 

Paid ads improve user experience (UX).

PPC agencies design precise, highly targeted ads. They can use similar strategies and even assets in SEO to optimize the relevance of content to its ideal audience and the channel they prefer to interact with the brand. A good example is creating copies with Accelerated Mobile Pages.
Besides these, one of the primary benefits of PPC for fitness companies is control. Although search engine algorithms influence ads, you can better manage the following components: 
Conversion goal

Audience 

Search engines to publish ads

Budget 

Landing page content and design

Metrics to track

PPC tools to use
Three Steps To Top the Search Engine Results Pages (SERPs) With PPC
The most strategic agencies specializing in PPC for fitness companies customize every campaign element to meet the objectives and translate results into memberships and sales. Most of the tactics fall into these three essential steps:
1. Know Your Goals
What is the business's purpose for doing PPC? As a new fitness center, the main goal might be to generate or increase memberships. It can also be one of the following:
Encourage visitors to use the gym when they are in town 

Highlight facilities and services that competitors do not offer

Nurture leads by attracting them to sign up for the mailing list

Compel those who tried the studio but stopped to return

Invite gym goers in your other locations to try the new one

Support the performance of other marketing methods, such as SEO
The goal dictates who the audience is, what landing page to promote, the ad tone, budget, and targeted keywords. 
How the Goals Determine Your Metrics and Desired Results
Your goals also determine the metrics to track. Two are conversion goals and return on ad spend (ROAS). 
Measuring conversion helps maximize the budget by spending it on the right keywords. It also helps fine-tune or reinforce the objectives. This is especially true when you want to know whether you attract the right leads to hit the desired sales. 
Suppose you want 70 new signups, but only 5% eventually pay for memberships. The PPC ads should acquire at least 1,400 solid leads to be considered effective.
Meanwhile, ROAS assesses the value of every advertising dollar or PPC budget. If the cost-to-revenue ratio is less than 1, the campaign might lose money. 
Businesses and advertising agencies can now decide to improve some elements or pivot. They might also consider other PPC alternatives, such as Microsoft Ads, if ROAS is low but the ads appear 100% of the time on Google. 
With the integration of ChatGPT, Bing searches increased by 15.8%, so it is more worthwhile for marketers than it used to be. The ad network is also popular for its lower competition and more affordable keywords. 
2. Implement Local PPC
The second step is to launch local PPC campaigns. Most fitness centers are community-based. They are near workplaces, schools, and homes. They run businesses inside shopping malls. Targeting those nearby means attracting the right audience for the ads. It also
Efficiently uses resources, especially budget;

Improves key performance indicators such as ROAS and conversion;

Simplifies the campaign's elements, such as keywords to target, language to use, or landing page to pick;

Tempers the competition, particularly from big brands that usually have huge advertising budgets; and

Enhances the user experience by matching the copies to both geographical location and search intent.
Effective local paid-ad campaigns combine AI, deep market knowledge, and sound advertising decisions. Digital Authority Partners (DAP) shared five strategies to begin with. Although the intended audience is San Diego, experienced agencies offering PPC for fitness companies can customize them to fit the niche and location.
3. Use AI to Make and Optimize Ads
AI transforms modern marketing by streamlining and optimizing many elements, even in real time. These include several PPC components. Responsive search ads and Google Performance Max are two of the AI-driven tools of today. 
Responsive search ads work in three steps:
1. Understanding the search or user intent
2. Combining the available assets, such as landing pages and headlines
3. Displaying the ad that best answers or matches the query's context and keywords used
Like most AI, the system learns and becomes more efficient over time. This might translate to higher conversions and returns. It also produces data that Google uses to measure "ad strength," which is how well your copy aligns with factors known to increase PPC performance. 
Meanwhile, Google Performance Max helps you achieve conversion goals by optimizing your budget, audience, and channel in real time. You determine your desired spending, PPC objectives, and metrics. 
Google's automated and smart-bidding technologies do the rest. They identify the best customers, bid optimally, serve the most-aligned ads, and leverage the search engine's vast network for display. 
Summing Up
With such cutthroat competition in the fitness industry, a single marketing strategy is insufficient. Instead, the situation calls for a holistic plan with campaigns that support one another. These include PPC. 
The steps above help you get started with paid ads. When done right, they can already position you well in the SERPs. However, you need more advanced, personalized techniques to beat the toughest and maintain your lead. 
DAP is an agency specializing in PPC for fitness companies. We design, track, and refine data-driven campaigns to increase conversions. Contact us today to schedule a consultation.