Gone are the days when patients were just … well, patients. In today's era of instant and digital everything, patients see themselves as consumers of healthcare services, products, and experiences.
Patients want to clearly understand what they are receiving, how, and why. In fact, 1 in 5 patients want to be told about their healthcare costs upfront, while 75 percent desire to be involved in key treatment decisions.
Patients desire better security and more privacy. They demand that their personal information and medical records are secure and safe. More importantly, patients want increased control in how their health data is handled and shared.
So how can providers reach the demands of modern day patients? It's simple - with robust healthcare analytics.  
With better healthcare analytics, hospitals and healthcare providers can treat patients better and offer the much-needed holistic patient experiences.
---
Want to learn more about the Digital Authority Partners approach to Digital Marketing? Watch this video!
---
Healthcare analytics - a quick definition
Healthcare analytics refers to the collection and interpretation of various data points designed to improve the patient experience, decrease readmission rates and provide better quality of care. When done right, healthcare analytics result in health cost reduction, patient satisfaction and quality improvements.
As healthcare experiences move into the digital space, and as more patients embrace telemedicine and telehealth, the overall user experience has become more critical to survival than ever before.
That's why providers and payers must really focus their attention on healthcare analytics that determine the quality of the patient experience.
Healthcare analytics help providers better understand how users engage with their experiences, products, and services. When all's said and done, healthcare providers and health techs can leverage user insights (informed by UX analytics) to make their experiences and products better.
In this article, you will learn about:
The benefits of digital health analytics

What is conversion rate in healthcare analytics (and how to measure it)

What is time on page/ in app and why it matters for health organizations

What is click-through-rate and how can healthcare marketers optimize it

How to collect user feedback & make sense of It

Recency and frequency of site/app visits & why it matters

Digital session duration & how to improve It

Bounce rates & what to do about them

How to make sense of mobile vs. desktop vs. tablet traffic

Why browser usage to health websites matters

Motivation and user engagement/behavior in wearables or voice
Excited? Then read along!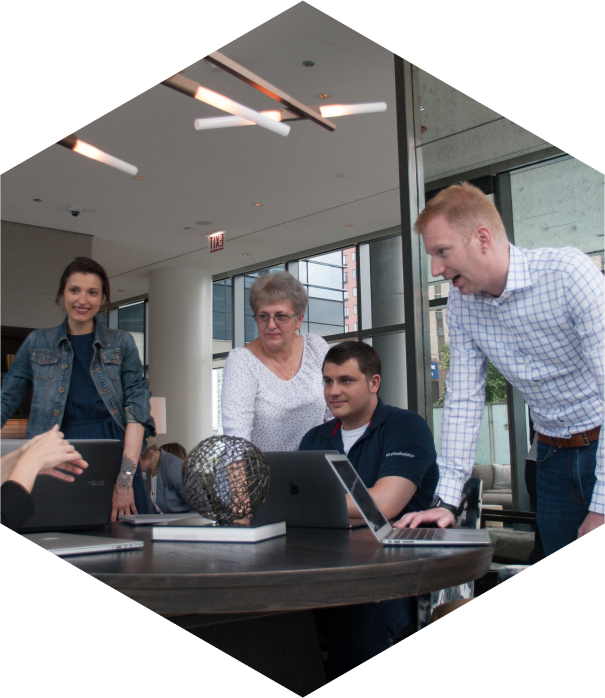 How Can We Help?

Fill out the short form below or call us at:



(888) 846-5382
Gaining a competitive edge using UX analytics
If leveraged properly, user insights can help healthcare providers gain a competitive advantage, as well as keep their users more satisfied. How so? There are plenty of ways health systems can turn UX analytics into actionable insights, which, in turn, can help them stand out of the crowd.
Here are a few examples:
Generating next-level content - Like other consumers, today's patients are heavy consumers of content. They do thorough research before seeking healthcare.
They go the extra mile to find sound and credible information to spruce up their health and overall well-being.
That's why healthcare providers should follow suit.
Healthcare organizations should take advantage of user insights to offer personalized, fresh and engaging content that resonates well with their target users.
Offering custom discounts - Providers can also use healthcare analytics insights to tailor their discounts. This way, they can ramp up their user base, boost customer loyalty, and eventually increase revenue.
Better training and education - User insights can also help providers better understand the pain-points and concerns of their users. As such, they can leverage UX analytics to improve and provide hands-on training to patients using their telehealth apps, devices, etc.
10 UX analytics healthtech firms should be measuring
Leveraging digital healthcare analytics starts from the top, and that's where user insights come in handy.
The good news is that there are a plethora of UX analytic tools that even complete beginners can benefit from like Mixpanel, Amplitude, Woopra, Appsee, Keen, Clicky, and ClickTale. (just to mention a few). Remember these are handy tools that query user data, helping answer complex questions for healthcare and healthtech companies in a matter of seconds.
The bigger question is, which UX analytics or metrics should you be measuring?
Keep on reading to learn 10 key metrics that'll help you to quantify the usability of your healthcare app, website, technology or software.
     1. Conversion rate
The conversion rate is a term that can mean different things to different people.
Technically, the conversion rate is defined as a percentage of leads that respond to the desired call to action.
In healthcare, however, it refers to the ratio of website or mobile app visitors that actually complete a certain top funnel goal, say use your telehealth app or book a doctor's appointment.
Tactically talking, you should think of the conversion rate in terms of top-of-funnel leads who actually convert into paying patients. What is the ideal conversion rate for the healthcare industry?
It all depends on your niche, products, services, and if you have a complementary telemedicine app. As you might already know, conversation rates do vary from industry to industry, and niche to niche.
For example, the conversion rates for healthcare websites ranges from 3 percent to 8 percent, while the average for e-commerce website globally is at 4.31 percent.
     How to measure your conversion rate
Measuring your conversion rate is more complicated than you think. The rule of thumb, however, is to figure out your digital conversions and total number of visitors. The formula is as follows:
Website/app conversion rate = conversions/ total visitors per given period * 100%
For example, if your telehealth service website received a total 3,000 unique visitors in a month with 30 converting into customers, then the conversion rate is simply 1%.
     How to improve your conversion rate?
Today's healthcare consumers are very proactive, informed, and well-connected. So, the conversion rate of your digital solutions will likely depend on a number of variables, including:
The catchiness of the headlines - Title keywords and the actual headline should be catchy so that potential users keep flowing from search engines like Google, social media sites, guest blogs, and other gateways to your landing page/website.

Traffic sources: Are you able to quantify every traffic from different sources? Remember not all traffic sources are created equal. You might have to measure conversation rates per each source to determine the success of your healthcare campaigns.

Target demographics: the success or appeal of your campaigns will depend largely on the demographics of the reader/visitor.

Site speed: Site load speed matters more in healthcare than you think. Sites that load slowly often suffer high rates of abandonment, and therefore poor conversation rates.

Graphics and imagery: Your site should be rich in genuine and emotion-evoking imagery and beautiful graphics to keep the visitors happy, and conversions high.

Ease of navigation: like load speeds, the navigability of your site does affect overall conversion rate and abandonment. If a user can find what they are looking for fast and hassle-free using your site navigation features, then you will probably win their business.

Content: The simple yet rich landing pages and focused content can help spruce up the conversion rate.

Ability to minimize service gap: To what extent does your site or app reduce the service gap between patient needs and what your competition offers?

Timed offers: Providing website visitors with offers and discounts based on their spending habits can also influence the overall conversion rate.
These aren't the only factors to consider when boosting conversions.
Don't forget simple yet often overlooked ways to increase conversions such as clear call to actions and follow-ups for appointments.
There also foolproof tips like a website redesign, optimizing your mobile app, as well as having an ADA compliant website to win over customers with disabilities. It's all about creating a better experience throughout the user journey on your site or app.
     2. Time on page or in app
The average time-on-page and session duration are two different terms that are often used interchangeably in the analytics world.
However, there's a fundamental difference between the two. Time on page or in-app is calculated by taking note of the difference between the point when the user lands on the app/page and when they head over to another page.
It's worth noting that the trigger for the end of a time-on-page is when the user clicks an on-page link/call-to-action to head over to another page.
If the user leaves the landing page/app without clicking to another page or taking action, then the time on page is taken as NIL.
Average time on page should be fairly self-explanatory. It's essentially an average of the length of time all web visitors spend on a specific page or app. Even so, time-on-page is a crucial metric that can help you determine if the visitors are actually reading your content.
Complex, as it is, measuring the average time on page, is surprisingly easy using any worthy analytics tool. So, what's a good time on page for a digital health product? When should you be worried about your figure?
Most healthcare websites are populated with relevant content.
And the chances are good that the visitor came to your web page looking for a particular nugget of information that available on your site. That's why it comes as no big surprise that time-on-page for most healthcare websites and apps is impressive.
Unless your visitors are fast readers, you can expect your time on page or in-app to be not less than 30 seconds. In fact, the average time on page for healthcare products is often higher than 190 seconds.
     What factors can affect your time on page negatively?
Not every health website or app can deliver above-average time-on-page.
That's because there are myriads of factors that can drive it down. These factors that lead to poor times on page or in app include:
Slow load times - It's no secret that online users loathe slow loading pages. You see, if your site doesn't load in a snap, the chances are that the user will leave before exploring your site.

App crashing - If your app crashes every so often, then your in app session duration metrics will be significantly affected. Users have no patience for lagging, slow or crashing apps.

Difficult to use - If your site or app is poorly designed, and difficult to use, you will definitely see low time on page and in app numbers.
The list goes on and on.
     How to boost time on app metric?
There are a ton of tried and true ways to increase time on page and in-app. These include:
Focus on quality, fresh and engaging content - make sure your content is tailored to your online visitors' preferences and needs.

Provide a seamless onboarding experience

Keep it visual - as humans, we love visuals. In fact, our brains processes visuals 60,000x better than audio or text. So, use visual elements such as images, videos, animations or infographics to show users

complex information in easily digestible ways

, and to keep them engaged. After all, engaged users will keep coming back, and will most likely convert into returning patients.

Encourage 2-way communication - When you ask for a review, feedback, and whatnot, visitors will feel valued.

Iterate regularly - Everyone loves the new feel of anything. Keep updating features and upgrading your website and app experience.

Create an

 incentivization program -

Consider offering discounts and insurance incentives, especially for your healthcare products, solutions, and services.
     3. Click-through-rate (CTR)
Click through rate, or CTR for short is a metric that applies mostly to your search, email, social media, paid and display marketing.
It's defined as the percentage of users who click on your ad, email, call to action or link through to your website, mobile app or landing page. It's a measure of targeted users who saw your link, ad or CTA and actually clicked on it.
In healthcare, CTR is a critical metric that can determine the bearing of your marketing strategy, budget, and campaigns.
Should you be putting more marketing dollars towards ads, search, email or app install campaigns?
The good news is that CTR is much higher for healthcare industry than for other industries.
In fact, the healthcare sector boasts an average CTR of 3.27 percent for search and 0.59 percent for the display network, which is pretty impressive compared to the average across all industries of 3.17 percent for search and 0.46 percent for display network.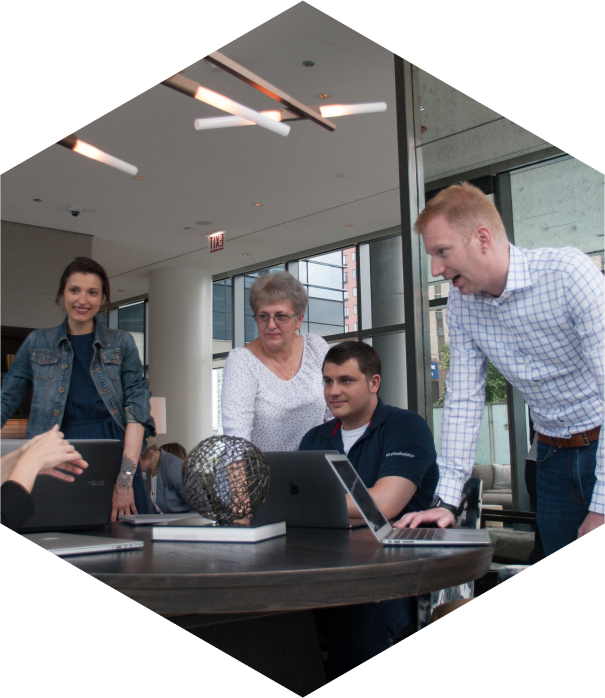 How Can We Help?

Fill out the short form below or call us at:



(888) 846-5382
Benefits of knowing CTR to healthcare organizations
Knowing the CRT for your digital products can help your healthcare company in various ways.
Measuring CTR is crucial for SEO - Your search click-through rate tells you how effective your SEO campaigns are. It's also a key factor for searcher votes, justifying your ranking, and finding out your visitor intent. All these analytics related to CTR can help you take your SEO to the next level.
It's important for PPC marketing - PPC campaigns aren't cheap, and you need a sound way to measure their ROIs. That's exactly what CTR tells you: whether to reduce cost per click, buy the keywords when the price is competitive or scrape the whole campaign altogether.
Competitor analysis - Knowing your CTR allows you to gauge how your digital products stacks against your competitors.'
Help you tailor your call to action - CTR tells you how effective your call to action is. If it's not delivering desired results, you can tailor it according to the success of your campaigns (as measured by CTR).
When all's said and done, CTR helps you maximize the impact of your advertisement, link, CTA, and email campaigns. This way, you can avoid wasting your ad budget on non-viable campaigns.
     Top ways medical marketers can improve CTR
Make your website and landing pages mobile-friendly. After all, more than half of global web usage comes from mobile.

Put enough relevant information, and update regularly.

71 percent of visitors

won't take any action if your healthcare website lacks relevant information.

Create data-driven campaigns. There's a ton of relevant data in your CRM and other analytics tools. Use user insights to refine and optimize your campaigns.

Stay on top of site load speeds. Slow loading websites chase visitors before they even get a chance to take an action. Moreover, you are losing business to competition.

Use a better blend of keywords, including short tail, long tail, and even negative keywords.
     4. How to collect user feedback & make sense of It
Digital healthcare products that involve direct communication with customer need to offer impeccable experience.
The patient/user should be able to get to the intended service page quickly and conveniently, so much so that they want to return back to your website or app.
Healthtech companies usually carry out comprehensive user research beforehand to determine target user needs, so they can build a product for their use.
Observing user behavior doesn't stop there.
Once the product has been developed, healthtech and pharma companies must also conduct a battery of user testing before the app/website or service is launched.
But even after all these rigorous tests, and after a healthtech product has been released, there are crucial insights that can only be obtained from actual users.
This is where user feedback comes into the picture. It is the process of getting genuine opinion/comments/feedback from real users of the product through an array of channels, e.g. social media, website, in-app feature, online review, live Q&A, email … the whole shebang.
     Practical ways for healthcare players to gather sound user feedback
Conduct live Q&A on popular social media platforms. Reposting the live video recording alongside your FAQs can help enrich your website.

Gather through Live Chat Support/

Chatbots

- Well-trained support team and AI-driven chatbots can help gather, sort and make sense of crucial feedback from users.

Leverage email surveys - This is especially true for getting feedback from new patients or users. Send out this survey 3-5 days after the visit.

Use in-app feedback - Incorporate a feedback feature within the customer service feature of your app. Make it easy for users to share their feedback, and perhaps incentivize them in the process.

Monitor

feedback on other sites

especially online healthcare review sites like HealthGrades, WebMD, ZocDoc, etc.

Social listening -  Use nifty tools to listen to Facebook reactions, comments, and other feedback.

Run polls on your blog, landing page, website, social media pages, etc.

Call your customers frequently to hear what they'll say about your service and digital products.
     How to use user feedback/data
If used properly and creatively, user feedback can do wonders for your healthcare products. Here are a few great ways to leverage user feedback data:
Use negative feedback and complaints to reduce patient leakage.

User their insights to refine and create better digital healthcare products.

Leverage user feedback to uncover and address bugs in your app and other digital products.

Zero in on page errors so you can correct them in a timely manner.

Create better, more relevant, and more

resonating content

.

Conduct better

A/B tests

on an app
     5. Recency and frequency of site/app visits
Measuring user behavior is something that healthcare yearns for.
How frequently does a user visit your website?
How long does the user stay in between visits?
These metrics can help you determine user loyalty and to uncover the trends that distinguish repeat users from one-offs. That's where the frequency and recency of your website and apps visits come into play.
The recency of your website/app visits refers to how long it's been (number of days) since a given web user last visited your app/site. This metric tells you the average length of time your user base take in between visits.
The frequency of your app/site visits, on the other hand, shows the overall number of visits to your mobile app or website. This measure tells you how often your users come back to your digital platform. Technically, this metric enables healthcare providers to evaluate the percentage of new users to their site/app.
     Why recency & frequency of site/apps visits are important?
Knowing how frequently people tend to visit your website or app is crucial.
It shows you who your "hero" customers are or what promotions triggers more engagement. It also helps you detect usage trends or focus on certain acquisition channels.
     Boosting frequency and recency of app/site visits
When it comes to improving the frequency and recency of visits, healthcare organizations can surely learn from other industries that are doing a bang-up job.
Take quick-serve restaurants or hotels, for instance.
They offer loyalty rewards via their mobile apps and websites.
This way, users will have an incentive to keep coming back more often and reduce stays in between app visits. Many companies also offer the option to pay using the app. Other app features that improve these two metrics for restaurants and hotels include mobile ordering, store/ hotel locator feature, push notifications, favorites functionalities, and so on.
Most hotels use reward apps to keep users engaged and coming back. The most important hotel app feature healthcare companies should pay attention to is the check-in feature. Healthcare providers can incorporate a check-in option for patients to confirm their arrival and reduce wait times at the doctor's office.
Why are the frequency and recency of app/site visits important to healthcare products?
These two metrics are especially useful when defining the "buyer persona" for healthcare marketing. For instance, if you learn that your patients are busy people, you'll be crafting targeted ads featuring same-day appointments.
     6. Digital session duration
Session duration is the period during which the user actively interacts with your website or app.
It is often taken as a percentage of a pre-defined time frame (usually 30 minute). If there's no activity from the visitor on the site, the session duration is often timed out.
The average session duration is a popular metric in Google Analytics and other UX analytics tools. But what does it indicate?
In essence, this metric tells us how much time visitors are spending on your app/website. It is, therefore, a crucial metric that is useful for analyzing trends and patterns in your user data.
More specifically, average session duration can help determine the direction of your content strategy. Get to know which blog styles, tone, and topics excite the readers.
Channel optimization is another area this metric can help.
You can also see where engaged and long-stay users are coming from (search, social media, email, etc).
If you are focusing much of your attention and marketing dollars on social but not getting enough engagement, then you have to rethink your strategy.
     How does healthcare stack up against other industries?
Like the time on page, session duration is an area where healthcare outshine other industries.
In fact, healthcare and hospital sites are by far the most engaging, boasting 3 minutes and 38 seconds session duration on site, while visitors to major industries studied average slightly under 2 minutes on site.
     How can healthcare use session duration metric to take actionable steps?
Use it to outline your content strategy - You can use the session duration insights to tailor your medical blogs to perform better on local search.
For instance, use the metrics to speak to your target audience, select better keywords, and get right to the point (stuff that resonate well with your most engaged users).
Refine your marketing budget - if search campaigns aren't doing well for you (based on session duration data) you can direct your budget to focus more on social media ads. That, of course, if users coming from social media have a high average session duration.
     7. Bounce rate
Google defines Bounce Rate as "the percentage of visitors to a particular website who navigate away from the site after viewing only one page."
The average bounce rate for healthcare industry varies from niche to niche. Branded pharmaceutical websites, for instance, have an average bounce rate that's close to 60 percent. The vast majority of medicine and health websites, however, tend to be mundane, obscure, and have little or no clear expectations of the user.
     Why bounce rates are high for some healthcare websites?
There are myriads of things that could be driving away visitors from your website, app or landing pages. The most common ones are:
Slow site speed - It's a well-known fact that web visitors abandon your site just after 4 seconds of delayed loading.

Intrusive ads - These are downright annoying and users can't stomach them.

Irrelevant content - Don't you just hate a landing page that's confusing and misleading?

Poorly designed landing pages/site, making users confused about how to find what they're looking for.

Typos, poor grammar, and syntax errors - These shows that you don't give a second thought to your content and products.

Low quality, hard to understand content - Keep it simple and easy on the reader.

Not having a clear call to action/next step.

Not making your landing page/site mobile friendly.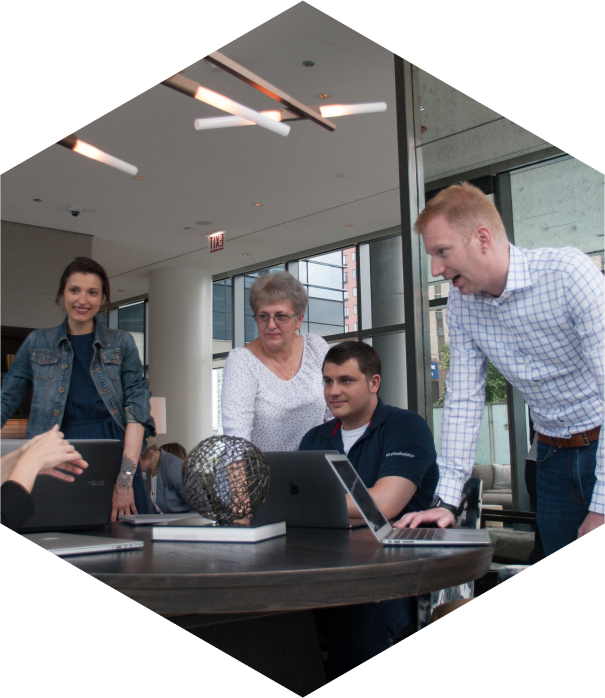 How Can We Help?

Fill out the short form below or call us at:



(888) 846-5382
     Best practices for improving bounce rate
Here's a list of best practices to help reduce the bounce rate for your site and mobile app.
First off, take your site/app usability seriously - Patients tend to value ease of use and navigability on your landing pages, app, and the entire site.
They will spend less time on an app or a website hard to navigate and with too many intrusive ads. That's why your site/app design should elegant yet simple and easy to use. In addition, go mobile- the value of a healthcare website design that's mobile-friendly is absolute.
For starters, Google no longer gives priority to non-mobile responsive websites in their search ranking.
So, if you don't optimize your site for mobile browsing and experience, you can say adieu to Google traffic. Not to mention 52 percent of web browsing in the globe is coming from mobile devices. That's too big to ignore even if you don't care about user experience.
Additionally, having a great user experience is key to reducing bounce rates - build your site, design your app, and craft your landing pages with the user in mind. What do they love and what do they dislike about an app? Get to know your target users, and optimize your app/site/pages for them.
Lastly, stay on top of site load speed times (we've touched on this earlier) - sites and landing pages that load in a breeze will likely not get a cold shoulder from the user.
     8. How to make sense of traffic coming from mobile vs. desktop vs. tablet
Gone are the days when desktop browsing ruled the internet.
Almost 60 percent of web traffic and activity now originate from smartphones, tablets, and other handheld gizmos.
And there are plenty of reasons why you need to know the difference in mobile vs desktop vs tablet traffic:
Users spend 5+ hours each day consuming digital content using their tablets and smartphones.
It's crucial to create landing pages and sites that are mobile responsive to ensure that these visitors stay longer, have a better browsing experience, and eventually take the desired action. Personal research has gone mobile, and so should you.
While users do their research using their tablets and smartphones before seeking healthcare, it's your duty to make it effortless for them to contact you for more information.
This comes in the form of a Call-to-Action position for mobile devices. The good this is that 70 percent of your target consumers are eager to take advantage of CTA ads and placements.
Keep it more social with mobile. Social integration is easy on a mobile website design. After all, an average consumer in the US spends over 2 hours on social media sites.
More crucially, 90 percent of young adults (19-24) say they would trust health info they get through social media platforms. That's huge, and optimizing accordingly is crucial.
Desktop browsing is still rife. More than 60 percent of traffic comes from mobile devices, but what about the other 40 percent? Not all healthcare consumers are created the same. The traffic for your healthcare website could be coming almost entirely from desktop browsers. Be sure to know this, and tailor your UX and content accordingly.
     Medical apps can boost patient engagement
Mobile apps in healthcare are becoming more and more popular. With a mobile app, you can create an intuitive, robust, and interactive digital tool to offer an exceptional experience for mobile users. Even better, develop a progressive web app to complement your landing pages, site, and mobile apps.
     So why should health providers consider investing in mobile apps?
Gamified medical apps are great attention-grabbers that can help take patient engagement to the next level. This is true especially for patients with disorders like ADHD, depression, and anxiety.

Medical apps help keep readmissions low.

Increased engagement means patients can proactively manage their well-being and overall health.

Medical apps also help build credibility, improve trust, and cultivate patient/provider relationships.
     9. Why browser usage to health websites matters
Recent statistics show that Google Chrome is by far the most popular browser across all devices, taking a lion 56.6 percent browser usage market share.
Apple's Safari is the distant second with 14.7 percent usage share.
Microsoft Edge & EI, Mozilla Firefox, and Opera battle it out for the spoils at 7.1 percent, 6.5 percent, and 3.5 percent usage share respectively. What do these browser usage figures mean for healthcare marketers?
It's clear: they should be optimizing the user experience. content, and site designs for Chrome and Safari browsing as they are dominating the US market.
From the perspective of healthcare and healthtech companies, knowing this browser usage data is crucial for delivering better and more tailored user experience.
For instance, if user data shows that your target users love Firefox, then you will have to adjust your website accordingly (or at least make sure your site can be accessed well on various Firefox browser versions).
Similarly, if the data shows that most of your patients come from iPhone, then customers will most likely use Safari, so have your site optimized for that. As a rule of thumb, keep your website, landing pages, and web apps optimized for the three most used browsers by your customers.
     A word on browser push notifications for healthcare sites 
Push notifications have gained traction across the board, and with good reason.
It's a great tool for re-engagement and serving personalized content. Best of all, you don't have to know the user's email or any other contact details (which is a whole other level of hassle for healthcare marketers.
If you think healthcare websites and app don't need push notifications, here are some few wake-up calls:
66 percent of healthcare site browsers are looking for info on a specific disease - you can offer tailored content or push for discounted treatment.

44 percent of the patient now book appointments via mobile devices. Push notifications can improve the whole process plus reminders can come in handy, reducing no-shows.
Dropout rates for healthcare websites are increasing. That means sooner or later you'll have to grapple with low user engagement. Again, this is an area push notification can help.
     10. Motivation and user engagement/behavior in wearables or voice
70 percent of wearable technology users say they are willing to engage with brands (read: healthcare, insurance, pharma, etc) via their wrist tech devices.
This opens a new door for healthcare marketers to engage with their potential and existing customers. After all, wearable technology is the new frontier in patient engagement and boosting user satisfaction.
This  new channel for customer engagement can help healthcare organizations in a lot more ways:
Health organizations can use wearable technologies to deepen their patient/provider relationships.

Onboard, nurture, and encourage brand advocates - these are wearable tech users who will toot your horn on your behalf. After all, a

recent study

has shown that most people trust 5x a "word" from their friends, family, and other close people than what brands are saying.

Reach and engage new target users through wearable devices.
It's important to understand user engagement/behavior in wearables so you can develop better features.
For a gadget designed to monitor a patient's blood sugar, for instance, goal setting, feedback on performance, and messaging features could potentially increase motivation among users of these devices.
    How digital voice technology can be used to deliver better UX in healthcare
Given that 75-80 percent of signal communication in healthcare facilities is already driven by voice, integration of digital voice technology is a sensible next step.
Even better, there are several different ways digital voice teach can be leveraged to deliver quality user experiences in healthcare.
For example, an AI-enabled chatbot can offer tips to prevent blood sugar spikes to patients on Twitter direct message or FB messenger and website. Or, better yet, you can provide patients with an opportunity to use Paypal's voice-authorized payment transactions.
    How user data from wearables and voice technology can help with Ad Targeting
You can utilize this highly personal audience data to retarget unresponsive leads, especially those that don't engage with you online.
You could, for example, place ads to spur people with diabetes to visit your website and buy your products.
Similarly, if your patients are mostly females that care about fashion, you'll need to adopt a different design approach that corresponds with their lifestyle.
Summary:
In the age where patients view themselves just like any other consumer, staying on top of user experiences and UX analytics has become more critical than ever for healthcare.
User insights can help you define & refine your digital products, offer better treatment options to patients, and eventually stand out from the rest. More importantly, healthcare organizations that provide better user experiences tend to perform well financially, too!
Again, it's crucial to pause and measure BEFORE and AFTER investing in analytics, to ensure that you deliver digital experiences that will keep customers coming back and eager to spread the word about your online medical practice.
After all, people trust their friends and family fives times more than a brand message!
Thankfully, there is a great selection of either free or cheap UX analytics tools at your disposal, including Google Analytics, Mixpanel, Amplitude, Woopra, Appsee, Keen, Clicky, and ClickTale.
Well, let's be honest; running a healthcare business can be stressful, and time-consuming, if not downright daunting given that you have to deal with regulatory and compliance laws like HIPAA. That's why leaving analytics in the hand of experts might be the best strategy.