Let's work together
Our team of Chicago App Developers is one click away
Chicago Custom Software Development
Looking for experienced custom software development in Chicago? You've come to the right place. Digital Authority Partners has the experienced, award-winning custom software development team to take your business to the next level.
Let's talk about your Chicago custom software development project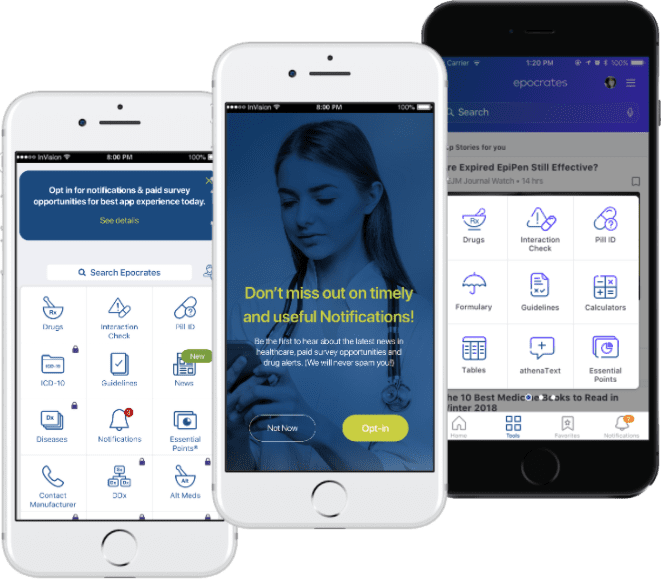 IT Manager, Business Talent Group
We worked with Digital Authority Partners on a massive enterprise custom software development project. They did an amazing job at understanding our business and strategic objectives. This was one of the most straightforward and trouble-free software implementations we've seen.
Work with Chicago's Top Custom Software Development Agency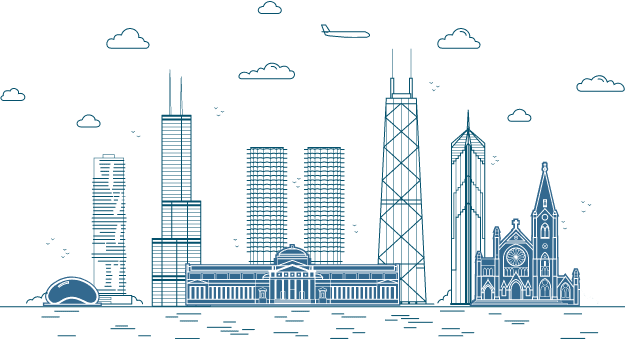 Digital Authority Partners (DAP) is an award-winning digital service firm that designs customized software solutions for a variety of verticals. In business since 2015, DAP employs some of the has an experienced team of software developers who have delivered difference-making custom software solutions across a variety of industries.
Custom software can make teams more productive, reduce costs, increase sales, automate processes, digitize services, centralize secure data, eliminate churn, and facilitate employee retention.
Bespoke apps designed by DAP's Chicago custom software development team are in use today by governments, universities, nonprofit organizations, and some of the largest and most disruptive companies in the world. Our clients use DAP software to save lives, design clinician and patient experiences, manage billion-dollar workflows, teach students, and more.
We help create custom software that provides next-level digital experiences and sets you apart from your competitors
Helping Chicago Businesses Develop Game-Changing Software Since 2015
Healthcare
Few sectors touch more directly on human well being than medical software; after all, healthcare and medical software solutions can drastically change lives for the better. The burden of innovation in medical device software development is intense. With lives at stake, reliability and security are of paramount importance. Additionally, healthcare and medical companies labor under regulatory burdens like FDA approval and HIPAA compliance. In short, a lot is riding on the software doing its job and doing it well.
DAP has been a leader in IT for the $7.7 trillion global healthcare industry, developing software for clinical service providers, healthcare support services, medical devices, life sciences including MedTech and pharma.   
Healthcare software plays a critical role in the key growth drivers that have yielded over 2.9% CAGR for the industry between 2013 and 2017. Those drivers are to:
Improve healthcare outcomes.

Provide a better patient experience in a retail healthcare marketplace.
Virtual reality, artificial intelligence, data analytics, image recognition, and cloud computing play a huge role in a healthcare software renaissance expected to comprise a $19.3 billion subsector of the industry by 2025.
Our Chicago custom software development services help healthcare and medical organizations increase their volume of services and enhance the value they offer to patients. We have collaborated with clients in the following areas:
Patient and clinician experience

with a focus on wellness and efficiency, not illness.

Healthcare data systems,

enabling better cooperation and collaboration with providers and payers.

SaMD (Software as a Medical Device),

cross-platform software with standalone healthcare functionality.

IoMT (Internet of Medical Things),

medical devices connected to the internet to enable remote monitoring.

Government
Government software development has the same basic goal as any software development project — to improve the user's experience. However, government agencies face unique challenges in achieving this vision, including:
The need for transparency

and

security.

A cumbersome budgetary and justification process.

Project budgets and purse strings dictated primarily by nonusers.

Culture of avoiding third-party services. 
Modern software development is nimble. Governments often are not. DAP endeavors to make the process as easy as possible in our Chicago custom software development service packages for government entities. We deploy best practices within an agreed-upon budget, including rapid iterative deployment with early responsiveness user feedback. We act transparently and independently—no multi-week delays waiting for questions to make their way up the chain of command and then back down again.
To preserve the integrity of the government bureaus we help with our Chicago custom software development services, DAP focuses on the following core principles in our government-focused software development projects: 
Execution Security.

Open-source code with an eye toward public scrutiny, avoiding the vulnerability created by a small group of people having privileged access to the code.

Contribution Security.

Government clients retain the authority to decide who contributes to the software.

Action Transparency.

Open-source software that provides the level of transparency expected by constituents of their governments. 

Procurement Transparency.

Iterative software in public view for complete accountability throughout the development process.
Fintech / Financial Services
Financial and fintech software has come a long way. We don't even notice the conveniences of modern fintech that have become commonplace—instant approval, convenience, cost reduction, fast and secure transfers, and a personalized customer experience. Financial institutions that haven't embraced fintech look more and more outdated every year. 
Financial institutions have a high bar of trust and regulatory burdens to manage. After all, close behind consumers' regard for their health is their regard for their money. It goes without saying that financial software must be secure—but a great user experience also provides that sense of safety and security. Great software is a result of high standards, and users want the institutions to whom they entrust their money to have high standards.
A leader in fintech software development, DAP helps financial institutions innovate industry-disrupting solutions with our award-winning Chicago custom software development services. Operating at the highest levels of Chicago's booming financial industry, which sees greater securities trading volume than New York, has enabled DAP to deliver improved product strategy, UX, and design for financial clients in areas such as:
Accounting.

Reporting, payroll management, invoice management and processing. 

Banking.

Fraud detection, risk management, analytics, and user behavior analysis.

Insuretech.

Underwriting, claims management, CRM, loyalty, fraud prevention.

Trading.

AI advisers, pattern recognition, alert tools, trading signals.
Our Chicago custom software development services for financial services and fintech include cutting-edge use of technologies like machine learning (AI), blockchain, data analytics, and ERP financial systems.
Education
It's hard to imagine how much educational software and EdTech has shaken the education industry from its ivory tower. What chance do stuffy lecture halls have against interactive e-learning, heavy textbooks versus online treasure troves of information, all at a fraction of the costs? Few industries need to invest more in world-class software development than the multibillion-dollar education industry.
DAP's Chicago custom software development services focus heavily on EdTech and educational software development, helping revered and up-and-coming educational institutions find financial success in a competitive tech environment. 
Our award-winning Chicago custom software development expertise for schools, universities, and online learning institutions encompasses:
Learning Management Systems (LMS).

Estimated to surpass $22.4 billion in market value by 2023, learning management systems give users the ability to craft and deliver customized courses with ease.

Administrative Software.

Cloud-based administrative software can drastically reduce the tech overwhelm of faculty, staff, and administrators, providing a unified hub for school operations accessible to all stakeholders—including parents, as needed.

E-Learning.

DAP uses scientifically-proven, tech-driven pedagogical techniques to help clients create custom e-learning products that produce results, engaging students with top-flight UI.

Corporate Training.

Corporate training software enables companies to scale their operations, as well as add the remote training capacity needed to run global operations.

Massive Open Online Courses (MOOC).

MOOCs are the elephants in the room—the Courseras and Udacities of the world. If you're up for the challenge, don't trust amater Chicago custom software developers. DAP has the capacity to go toe-to-toe with these giants of EdTech.
eCommerce
Ecommerce has come of age. Whether a component of a larger organization or the entire organization, good eCommerce software development is the difference between an inert site and a major profit center, a source of constant bottlenecks or a veritable cash machine.
Our Chicago custom software development services for eCommerce apps focus on the customer experience—a smooth UX that walks them sequentially through a buyer's journey of discovery, consideration, decision, and follow-up. 
The goal is for this system to work seamlessly without admin interference, but we also design eCom apps with a strong support architecture, including AI and bod-guided customer support to reduce the burden on support staff while still providing attentive customer support as needed. Users expect nothing less, and calibrate their loyalty to eCom brands accordingly. DAP puts your brand on the right side of that equation.
We offer a variety of ecom off-the-shelf and custom software development solutions, including:
Ecommerce Development.

Whether working in an existing platform like Shopify or Magento, or building your own custom solution, working with DAP means you never have to settle. Our award-winning Chicago custom software development team is fully capable of building a fully customized shopper experience on Azure or Amazon AWS Cloud environments. If you can dream it, we can do it.

Ecommerce Management.

DAP doesn't just push your ecommerce platform into the pool and hope that it swims. Our Chicago custom software developers can partner with you long-term to make sure your store runs smoothly.

Ecommerce Analytics.

We install industry-best analytics and monitor the most important KPIs (key performance indicators) so you

know

if your store is working properly, or if it needs improvement—and where.
Manufacturing
Though sometimes slow to adopt tech solutions, manufacturers are among those who have the most to gain from DAP's custom software development solutions. DAP's custom software capabilities have helped companies in the manufacturing sector gain efficiencies in a variety of areas and improve the quality of their information flow, better positioning them to succeed in a competitive marketplace.
Some of the benefits manufacturers can expect to reap include:
Improved efficiency through automation

of processes and production through the development of customized AI apps.

 
Better flow of information

between secured, cloud-based communication and sharing channels.

 
Operational Savings

from the adoption of automation and streamlining of processes.

 
Legal
Law firms have their work cut out for them. They traditionally attack the tedious and heavily-regulated minutiae of legal practice by throwing expensive and fallible human resources at them. DAP is an industry leader in the push to change that orthodoxy, aligning the legal profession with solutions that free law firms to scale and prosper.
Custom legal software solutions designed by DAP's Chicago custom software development team can accomplish feats of productivity many lawyers never even considered—mobile document management, case audits, business management, billing, automated report generation, database management, and much more. 
We have worked with clients in a variety of legal specialties to help meet their needs in areas including:
Law Firm Management.

Solutions customized to your law firm to include practice management, case management, matter management, courtroom systems, and e-discovery.

Case Management.

Custom solutions to store and recall files, plus communicate with clients, from any device—computer, tablet, or smartphone.

Legal Hold Software.

Bespoke software tools for data retention and preservation. 

Law Firm Analytics.

Data and client insights leveraged to win more cases.

Litigation Support.

Custom software solutions for processing, production, review, and e-discovery.

Billing Solutions.

Custom fee schedules and automation. No more chasing down invoices and fees.
Professional Services
Professional service agencies run the gamut from accountants to consultants, engineers to architects. What do these disparate fields have in common? They benefit from custom software solutions. Our Chicago custom software developers help a broad range of professional service providers to streamline their operations, increase profitability, and relocate services from in-person to online, making professional services easier to scale up. 
These services also have in common a need for digital expertise. DAP's Chicago custom software development team focuses on alleviating the tech overwhelm common among non-tech service providers, freeing up time and brainpower for professional service providers to do what they do best. 
Professional services are highly personalized. Now two accountants are exactly alike, and no two software solutions will be exactly alike. So what can a professional service provider expect from our Chicago custom software design services?
Emphasis on brand voice.

Professional services depend heavily on the voice and values of the provider. Our Chicago custom software development team aligns your software solution with your brand message and mission, creating a platform to enhance your brand's consistency and credibility.

 
Employee retention.

Employee turnover is a major headache for professional service providers. Employees expect an intuitive, integrated software environment to make their workday run smoothly. DAP's custom software solutions for professional service providers create that environment. 

Personalized service channels.

Clients expect personalized service from their professional service. DAP's custom software solutions respond to this need by mirroring this personalization in the UX. We break down your clientele into user personas and design customized, personalized user journeys to enhance customer satisfaction, reduce churn, and increase each customer's lifetime value (CLV).
BioTech
Biotechnology software development is on the very cutting edge. AI, machine learning, IoT—it all comes together to support the innovations that change and save lives. Biotech companies require precision, stability, reliability, and security in their software to comply with HIPAA and meet tough FDA regulatory burdens. We have worked with leading Biotech companies to implement solutions in the following areas:
Platform Analytics.

Make sure your platform is optimally suited for valuable data collection and analysis to better inform future decision making.

Population Health.

Streamlined cataloging and classification of biotech data, compliant with HIPAA rules. 

Database Migration.

Cloud-based database architecture and engineering.

Biomedical Software.

AI software to aid diagnostics from imaging technology like X-ray, MRI, ultrasound, thermography, and any other medical imaging technology.
Schedule your free consultation
Have questions about your next Chicago custom software development project? Schedule a consultation with a DAP expert today and find out what we can do for your Chicago business.
"We love nothing more than helping clients take a massive digital step forward with one of our development projects."

Michael Reddy
Looking for your next custom software development company in Chicago? You'll be in great company
Athena Health
Developing a social app for leading medical professionals
AthenaHealth wanted to create a social app that would help doctors work more efficiently. DAP took less than 90 days to develop a user-friendly mobile app that facilitated sharing and commenting on medical cases, allowing seamless access to a trove of valuable information.
Business Talent Group
Custom software development to connect consultants with businesses
Business Talent Group, which matches highly curated consultants with businesses seeking their expertise, needed to improve the functionality and ease-of-use of its talent application. DAP's development team performed a series of enhancements that greatly improved the experience of consultants and businesses.
Blue Cross Blue Shield
Creating a custom dashboard for Illinois' largest insurer
The largest health insurance company in Illinois, Blue Cross Blue Shield needed a tool that would simplify the reporting and analysis of data from their 6.5 million users. With input from stakeholders, DAP's custom dashboard led to less time spent digging through emails and a 40% increase in reporting speed.
Corteva
Software development boosts efficiency for agriculture leader
Corteva, the largest standalone agriculture company in the world, wanted to improve the user experience of farmers looking to purchase seed for their operations. After an audit of their site, DAP developed search functionality and a paperless invoice enrollment system that increased client satisfaction.
CreditShop
Simplifying personal finance via custom software development
One of America's 25 largest credit card companies, CreditShop sought to create a mobile experience that would let users easily manage accounts from a central interface. DAP created a streamlined experience that allowed customers to quickly and simply manage their finances.
Huffy
Custom software development broadens audience for cycling giant
One of the biggest legacy brands in cycling, Huffy wanted to create a mobile application that would appeal to cycling enthusiasts of all ages. DAP created a gamified, monetized, 5-star-rated mobile application that inspired users to seek out cycling opportunities in their area.
We're Experienced
Whatever your software development needs look like, we have the necessary experience to deliver a solution that fits. We employ a Chicago custom software development team of experienced professionals fluent in every popular platform and coding language. Whatever you want your software solution to do, we have the skill set to make it happen.
We're On-Time and On-Budget
We understand how disruptive schedule and budget overruns can be, so we treat your software development project like it's our own. This means setting a realistic timeline and cost estimate from the get-go—and then standing by them. We pride ourselves in on-time, on-budget delivery.
We're Award-Winning
Both DAP and its individual Chicago custom software developers have received industry plaudits, in Chicago and beyond, for excellence in software development, including a 2019 Best of CES award.
We're Focused on the Future
DAP stays on the cutting edge of software trends in an effort to "future-proof" our deliveries. Our Chicago custom software development team designs solutions calibrated to remain relevant for years to come.

Developing a social app for busy medical professionals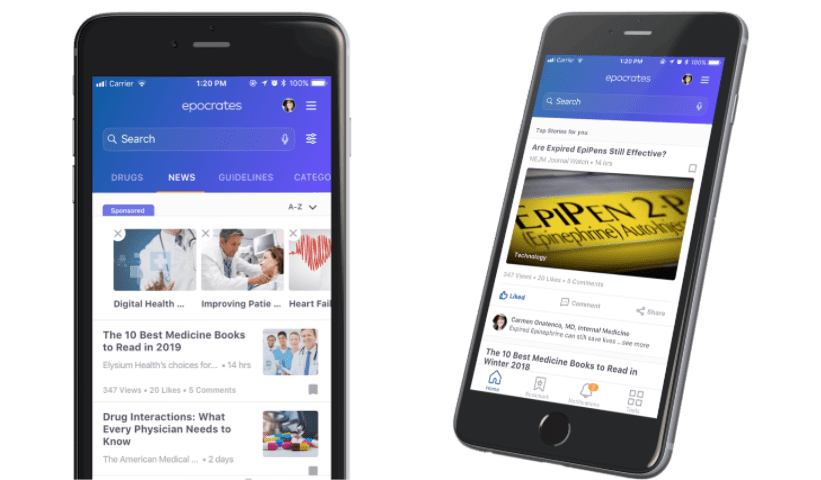 Custom software development to connect consultants with businesses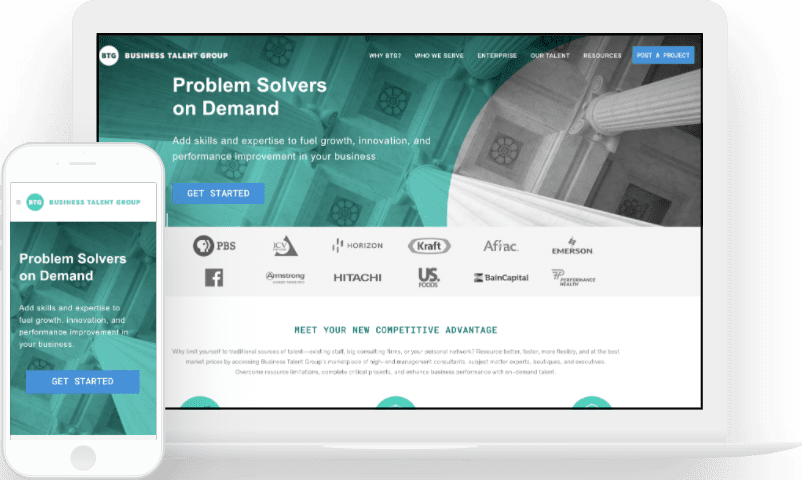 Creating a custom dashboard for Illinois' largest insurer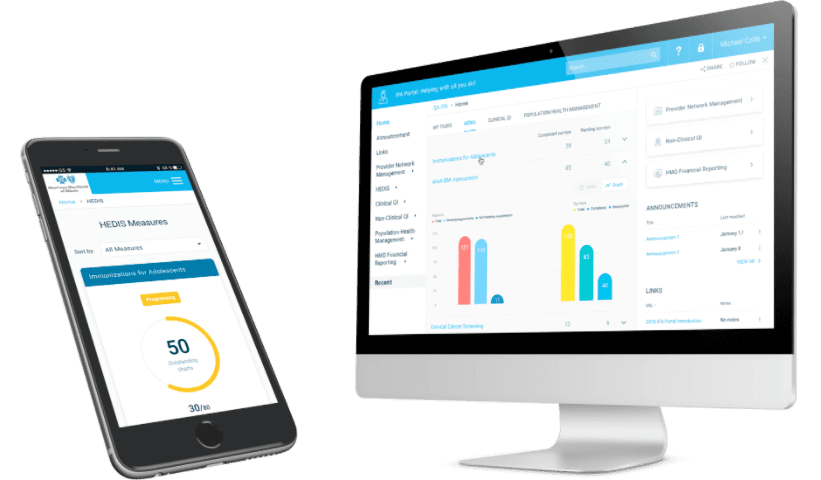 Software development boosts efficiency for agriculture leader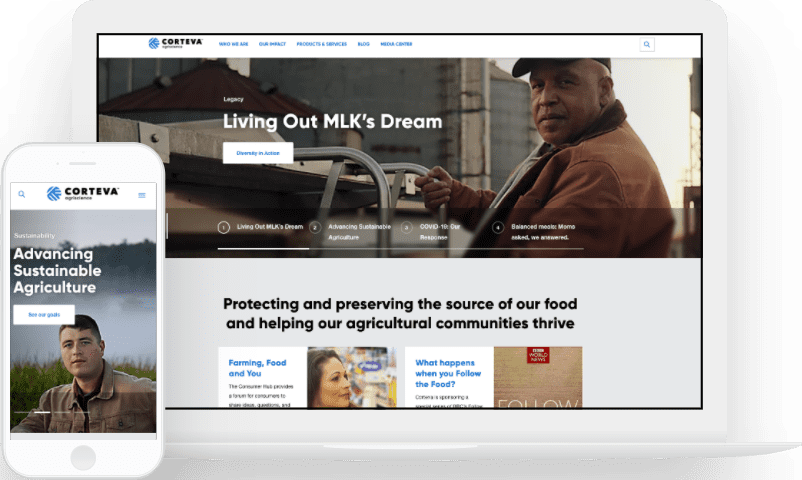 Simplifying personal finance via custom software development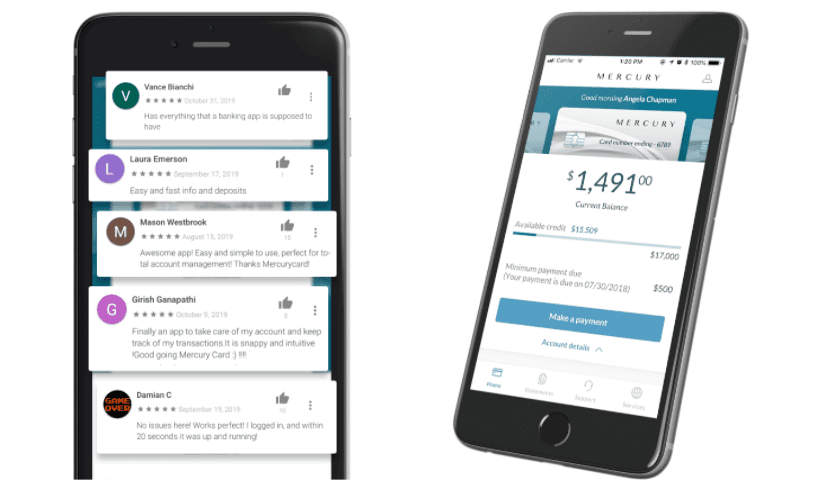 Custom software development broadens audience for cycling giant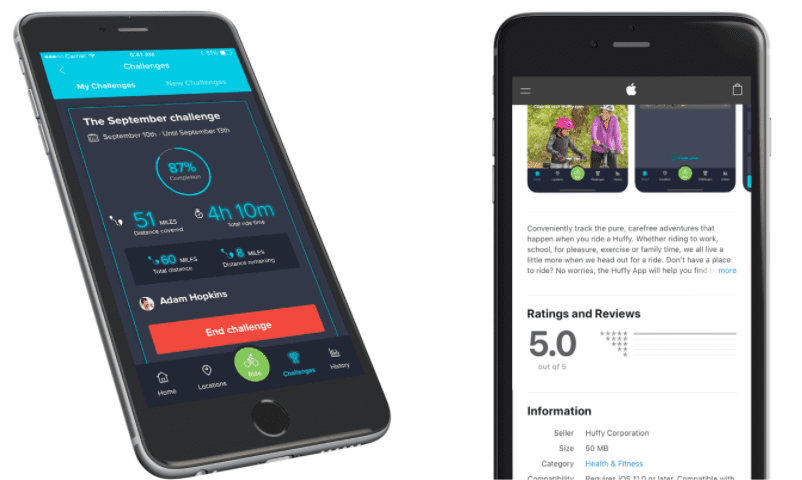 Why work with us on your next Chicago custom software development project

1
Data-Driven Strategy
Our Chicago custom software development team conducts a thorough analysis of your target user base. That data informs the strategy we formulate at every stage. Our user personas are based on facts, not gut instinct. Following the data guarantees that we don't start down a completely wrong direction, one that costs time and money. Our observations and analysis, combined with decades of industry expertise, create the strategy for maximum user engagement.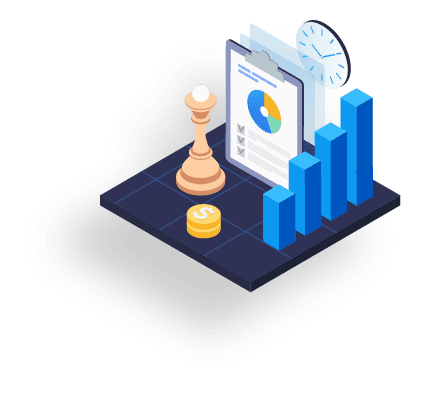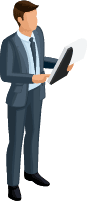 2
Laser-focused on UX
Software and web developers love to talk about "UX," which is just shorthand for "user experience." It encompasses how your software makes the user feel as (s)he interacts with it.
Great UX creates feelings of comfort, delight, and satisfaction. These positive reactions don't just happen by accident. We carefully consider each interaction, down to the way each button changes colors or reacts when touched, for maximum positive impact. Nothing is left to chance. We leave no stone unturned until we create the most delightful UX possible—for every custom DAP software product.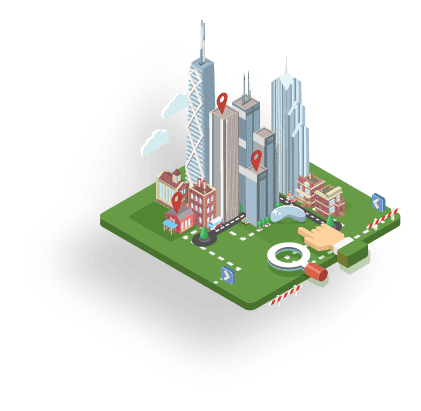 3
Rigorous development process
Our clients include Fortune 500 companies, government agencies, prestigious universities, and industry disruptors. They hold themselves to high standards, and they trust DAP because we hold ourselves to high standards. Our Chicago custom software development team takes exacting care with every software development project to make sure that the finished product performs as expected—not just in terms of function and UX, but also speed, performance, and security. We treat your multimillion-dollar outcome like it's our multimillion-dollar outcome—and we develop accordingly.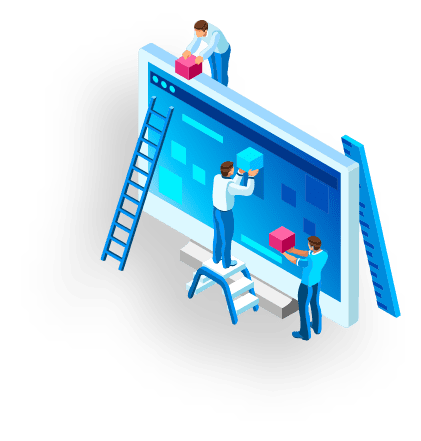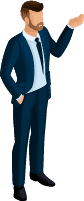 4
Thorough Testing
Our data-driven approach starts the project on the right foot, but we don't assume that the first version of your custom software solution is the best it can possibly be. We're not done working until we know that your solution works. This means getting it on its feet and into the hands of its target users—your employees, your managers, your vendors, your customers or end-users. DAP adheres to a strict testing regimen, first in-house and then in-field, gathering user feedback at every stage to work out the kinks. This is how you know your DAP-developed custom software solution is ready for primetime on the day we deliver.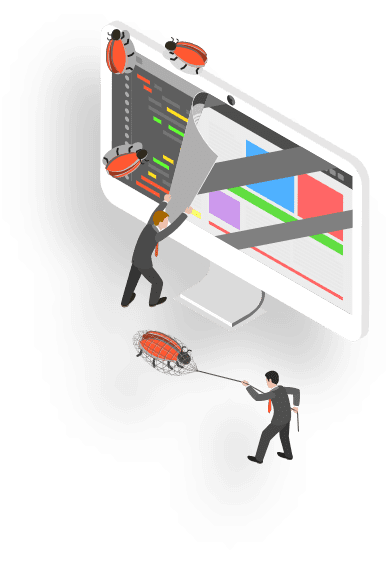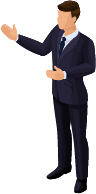 5
Ongoing Support
We partner with our clients for the long term and the long haul. Does the software need ongoing maintenance and support? DAP provides it. Are glitches creating a failure to perform to expectations? DAP makes it right. Want to add a new feature or adapt the software to changing markets and processes? DAP steps up. Our commitment to client satisfaction extends well beyond the delivery date. We're in this with you for the long haul, and we haven't succeeded unless your software succeeds—and keeps succeeding.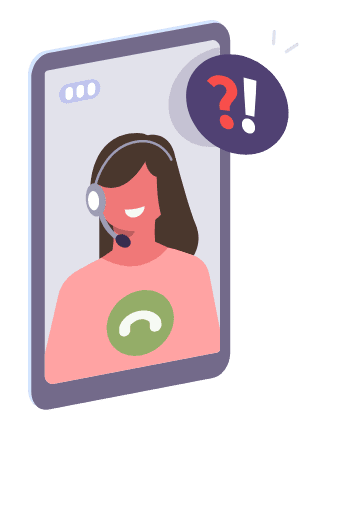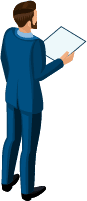 Chicago Custom Software Development process
Pre-Design
We coordinate with stakeholders, gather user data, brainstorm functions and features, and set a schedule of deliverables that works for everyone.
Design
DAP's team of Chicago custom software developers goes to town on your vision, developing a prototype and a program for user testing.
Development and Implementation
The prototype is fleshed out through agile, iterative development into its final form, integrating user-test feedback at every stage to make the final product as polished as possible.
Support
The software solution goes live, with a marketing strategy in place to expand the user base, gather feedback, and continue the process of improving the product.