A social app made for medicine's brightest minds
Healthcare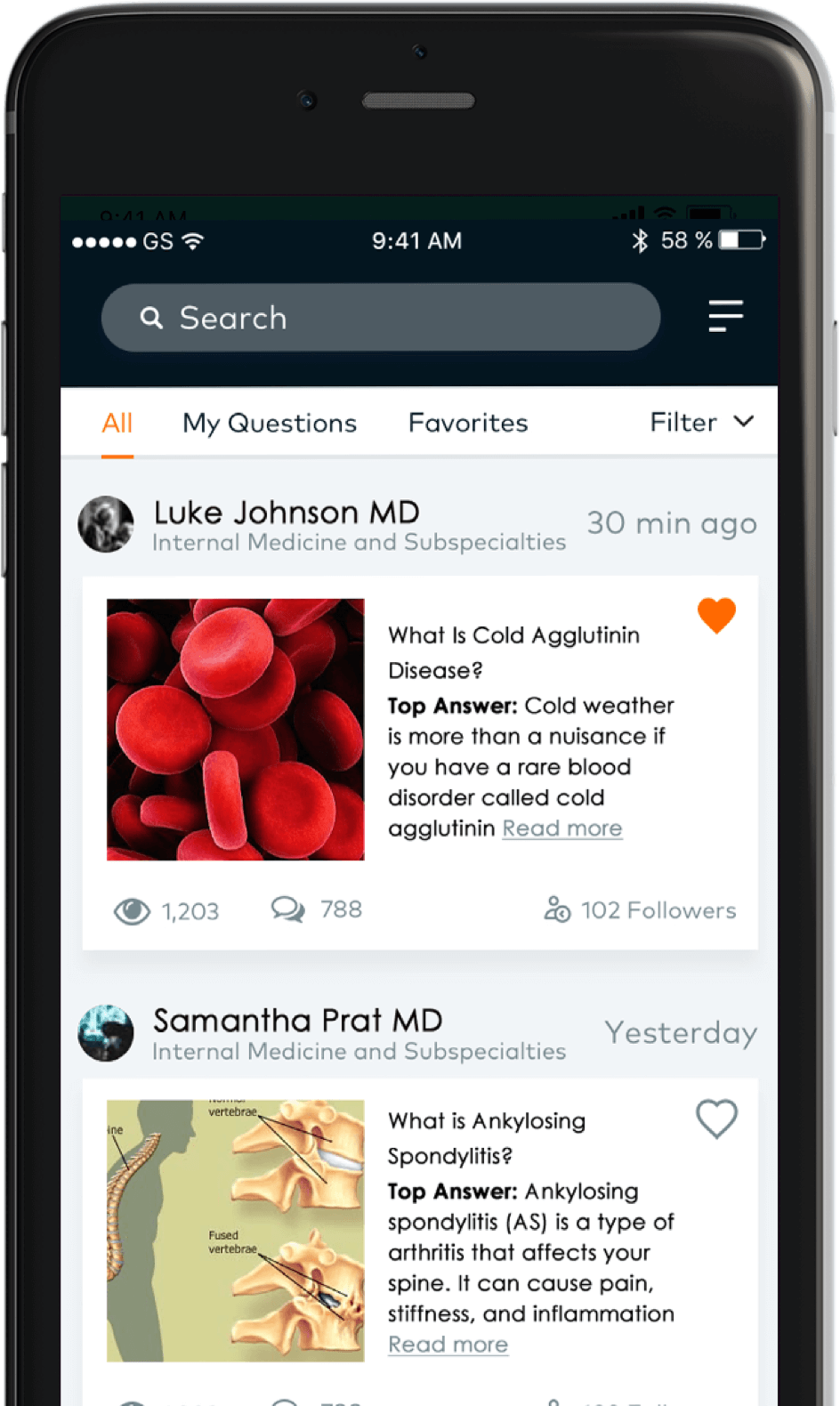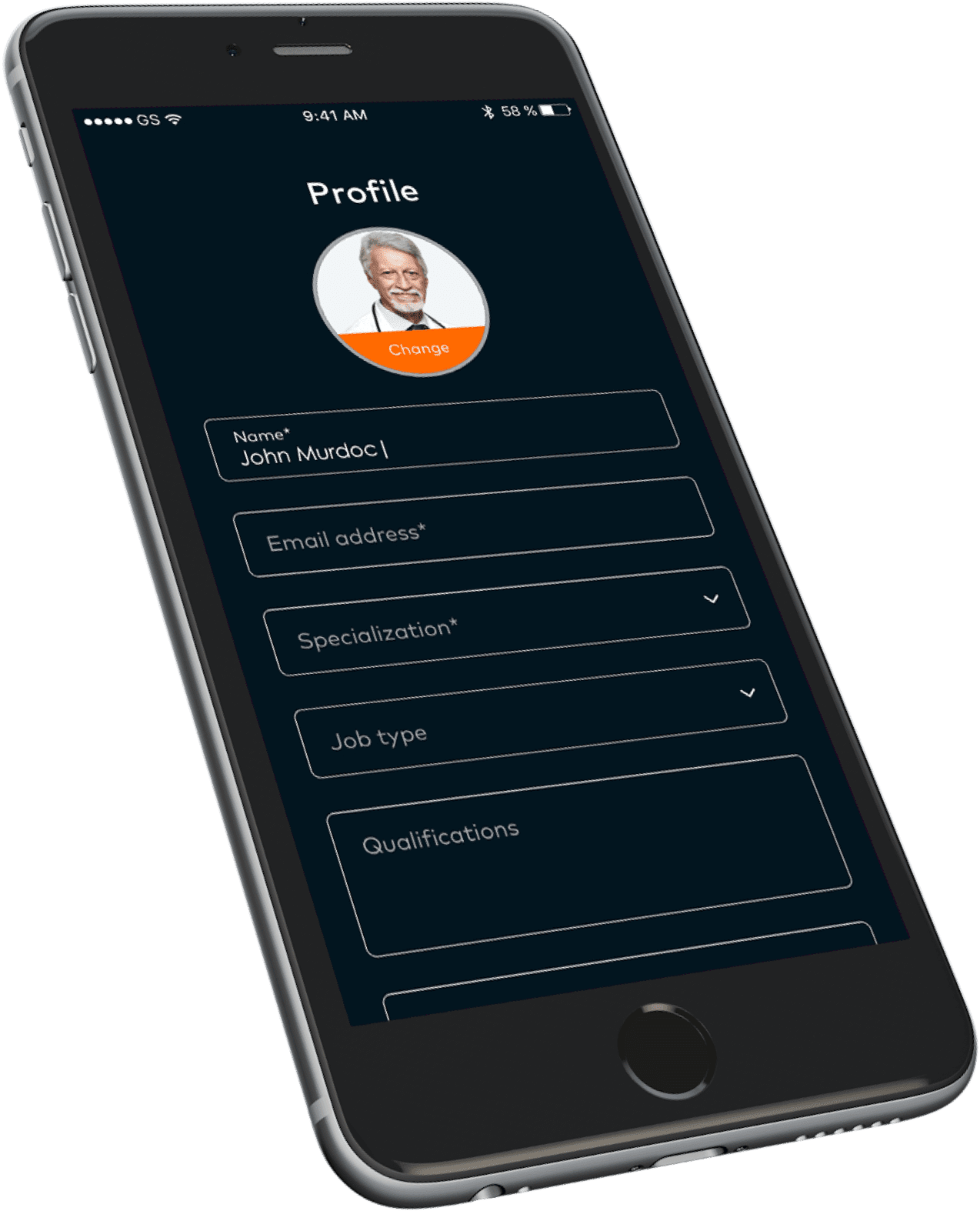 Background
How do you create a social app for the most brilliant minds in healthcare? It's a question DAP was asked to answer — and execute on. We were tasked with managing the entire product development process, along with the design and implementation of the new app.
Discovery
Everyone knows that doctors have little time to waste. But what if we could create a social app for physicians that actually saves time? That's exactly what DAP set out to do, building functionality to help physicians reduce research time and facilitate easier communication & collaboration between both peers and patients.
Solution
We created a social app that allows today's leading physicians to learn, share and advance their medical practice. Using our app, physicians can browse and read through medical cases, create new medical cases, leave comments and suggestions on cases, and more.
Created business rules and product requirements

Designed the UX and UI

Developed a native app

Conducted user testing

Created an app marketing plan
Results
90
days from concept to completion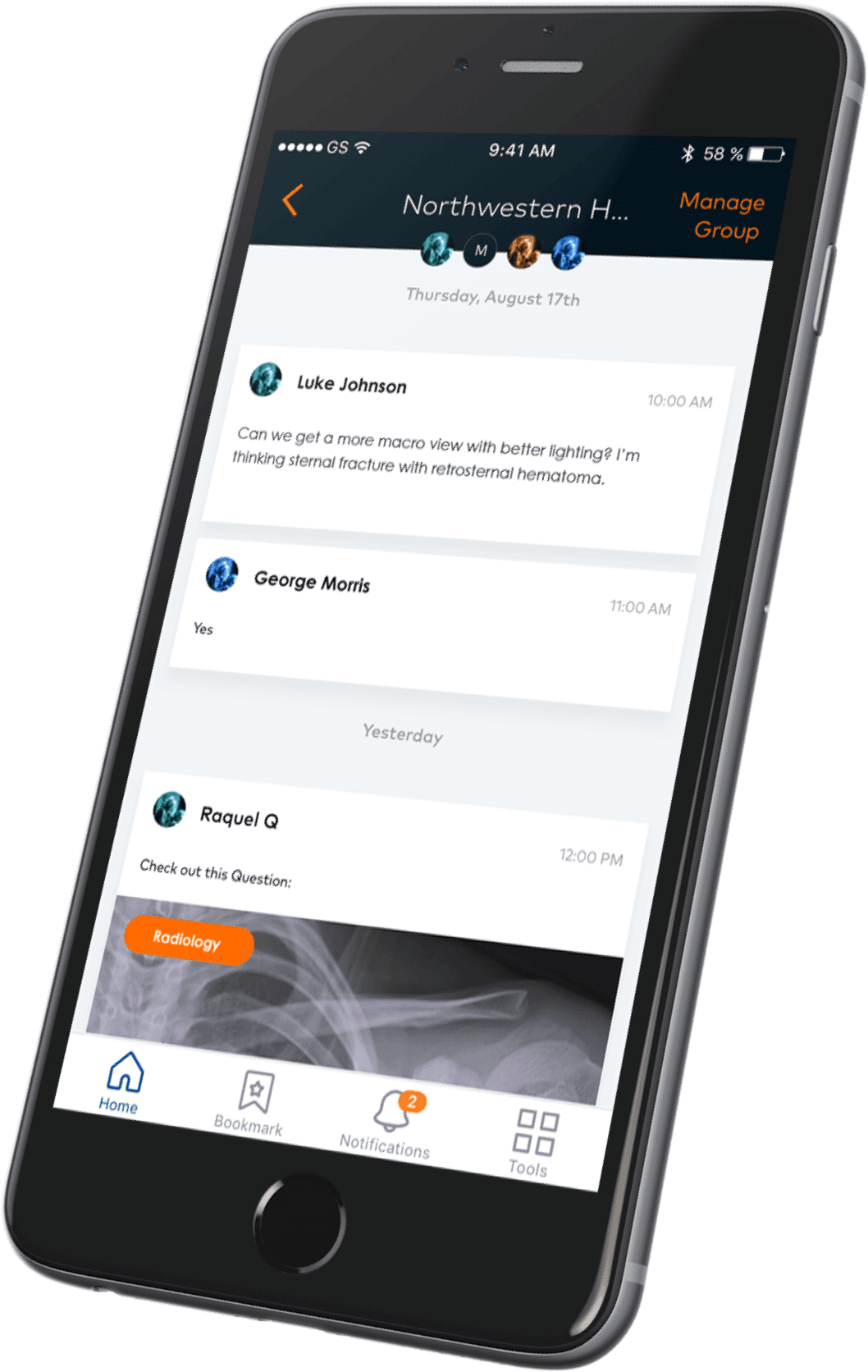 Need help with your next project?
Or call us at 312-820-9893