Connecting companies with top tech talent

Technology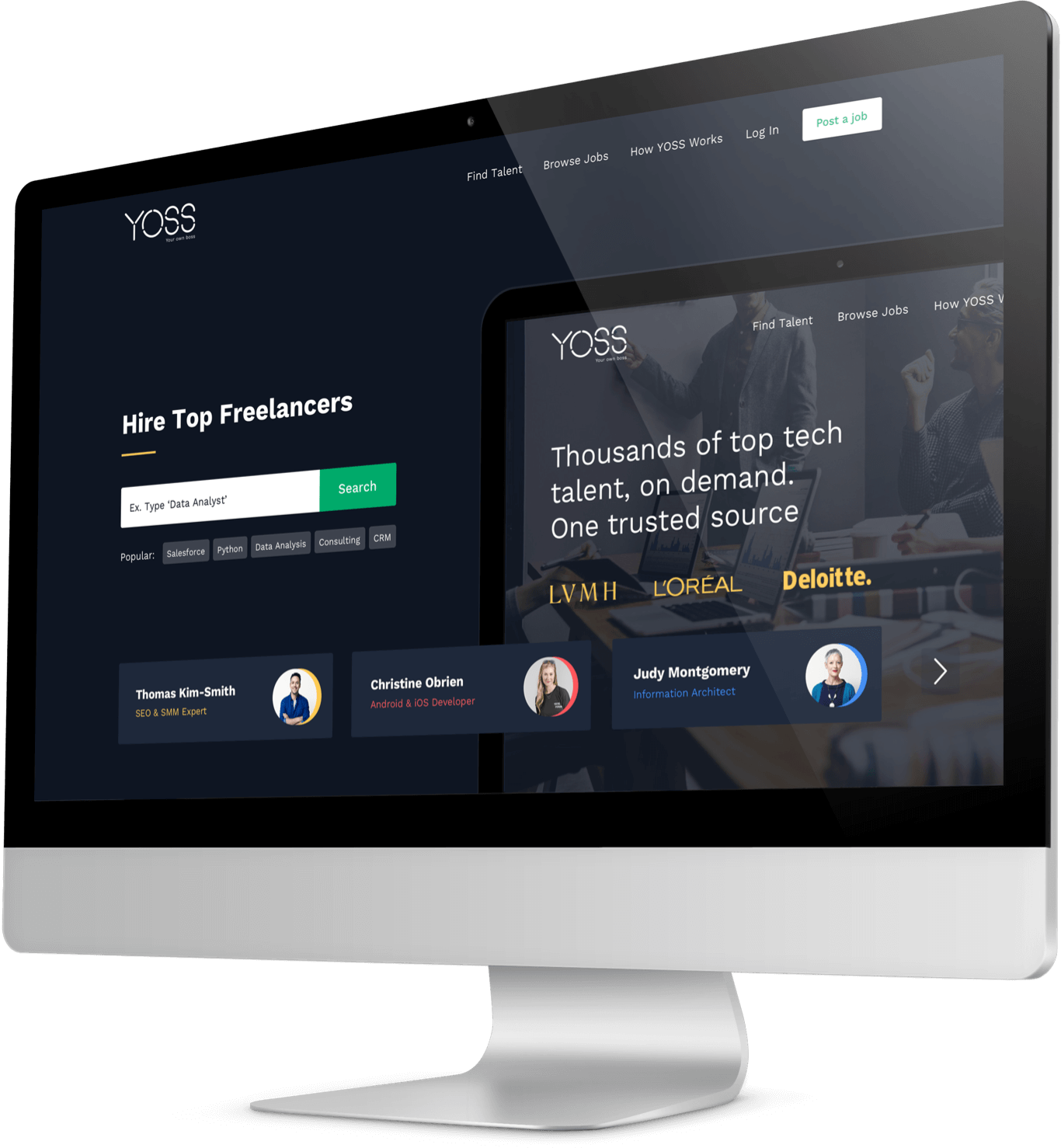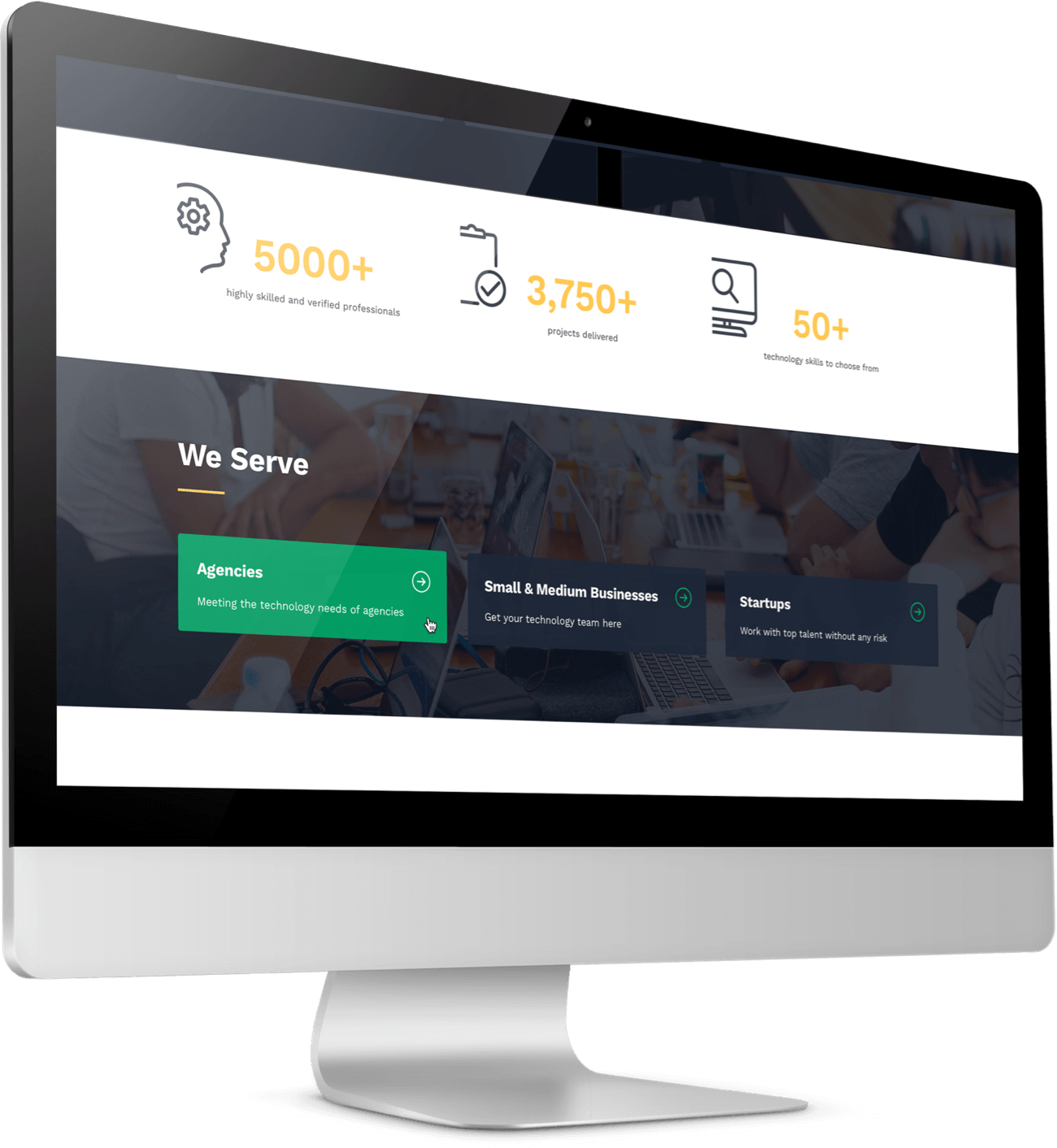 Background
YOSS, a rising tech startup that connects businesses with top tech freelancers, wanted to expand its online visibility to attract U.S. freelancers and enterprises to their platform. They asked DAP to create a comprehensive digital marketing strategy to drive marketplace engagement.
Discovery
An analysis of our client's website uncovered an opportunity to increase website traffic. We designed a plan to optimize site speed, shorten sign-up processes, add compelling content, create landing pages for lead generation and expand job listings.

Solution
DAP provided updated designs for the client's homepage and sales landing page, which led to an enhanced user experience for both freelancers and businesses.
To strengthen YOSS's brand authority, we highlighted testimonials and media coverage. We also completed an end-to-end analytics audit and created recommendations to retain users.
Update website UX, design and copy

Devise a content marketing strategy

Create a set of recommendations to improve retention
Results
Created and released a new dynamic landing page within four days (Hubspot development)
Provided the keyword strategy to attract new companies and freelancers to the YOSS platform via SEO and SEM
Created an analytics strategy to understand user behavior, friction points, and potential user engagement strategies
Produced a series of short promotional videos for the client to leverage for multi-channel marketing campaigns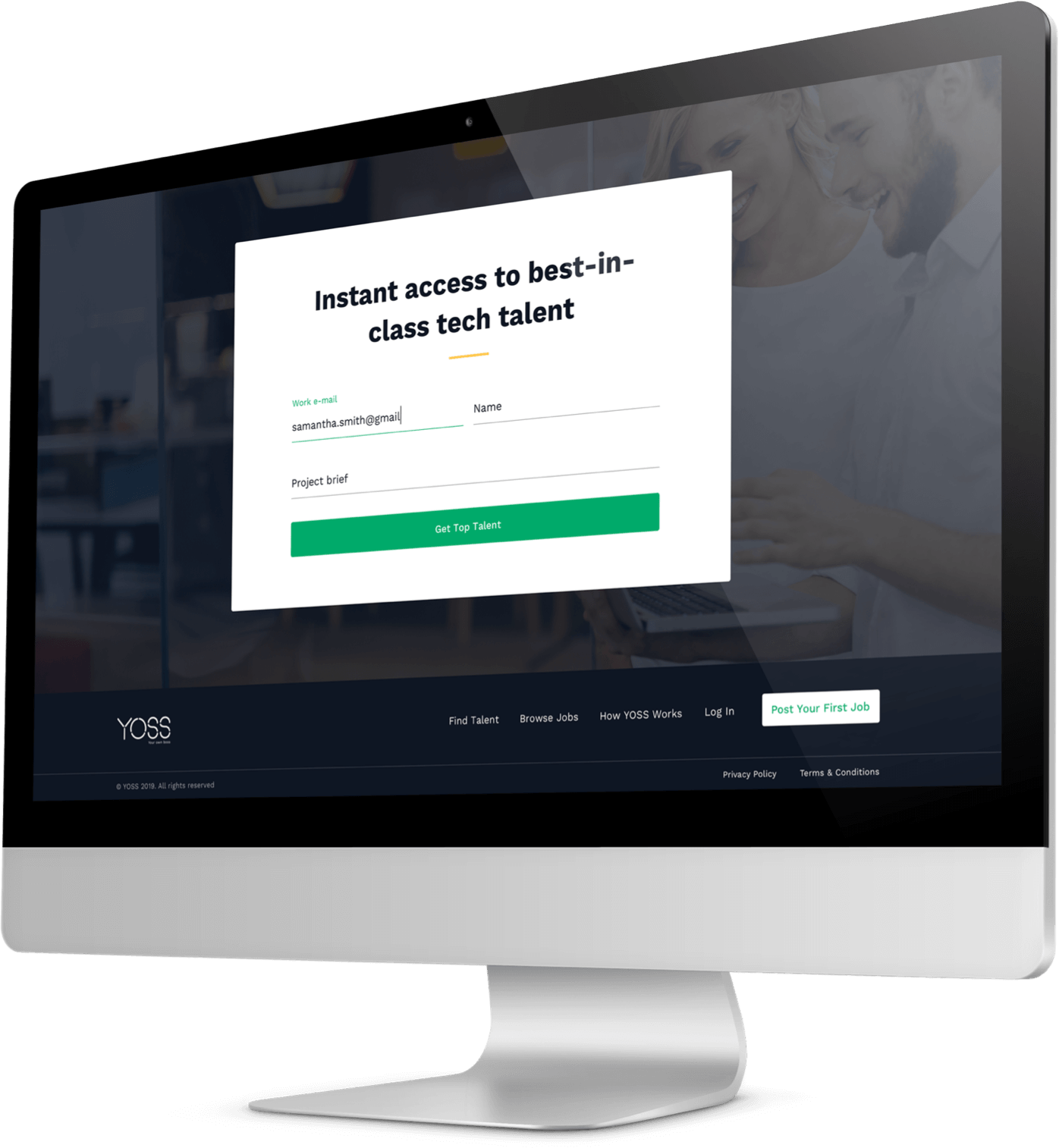 Need help with your next project?
Or call us at 312-820-9893