Gamified biking app mobilizes families
Social Networking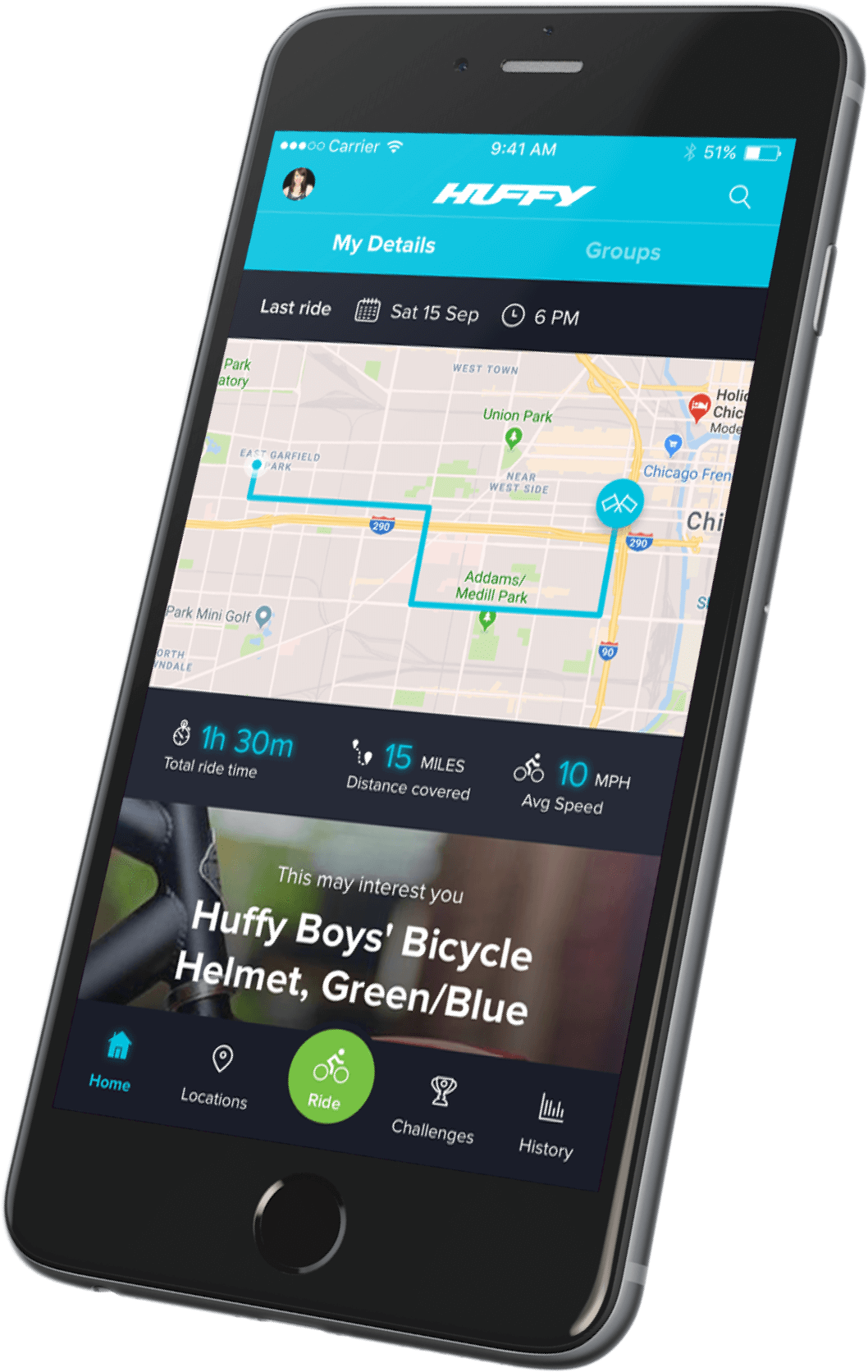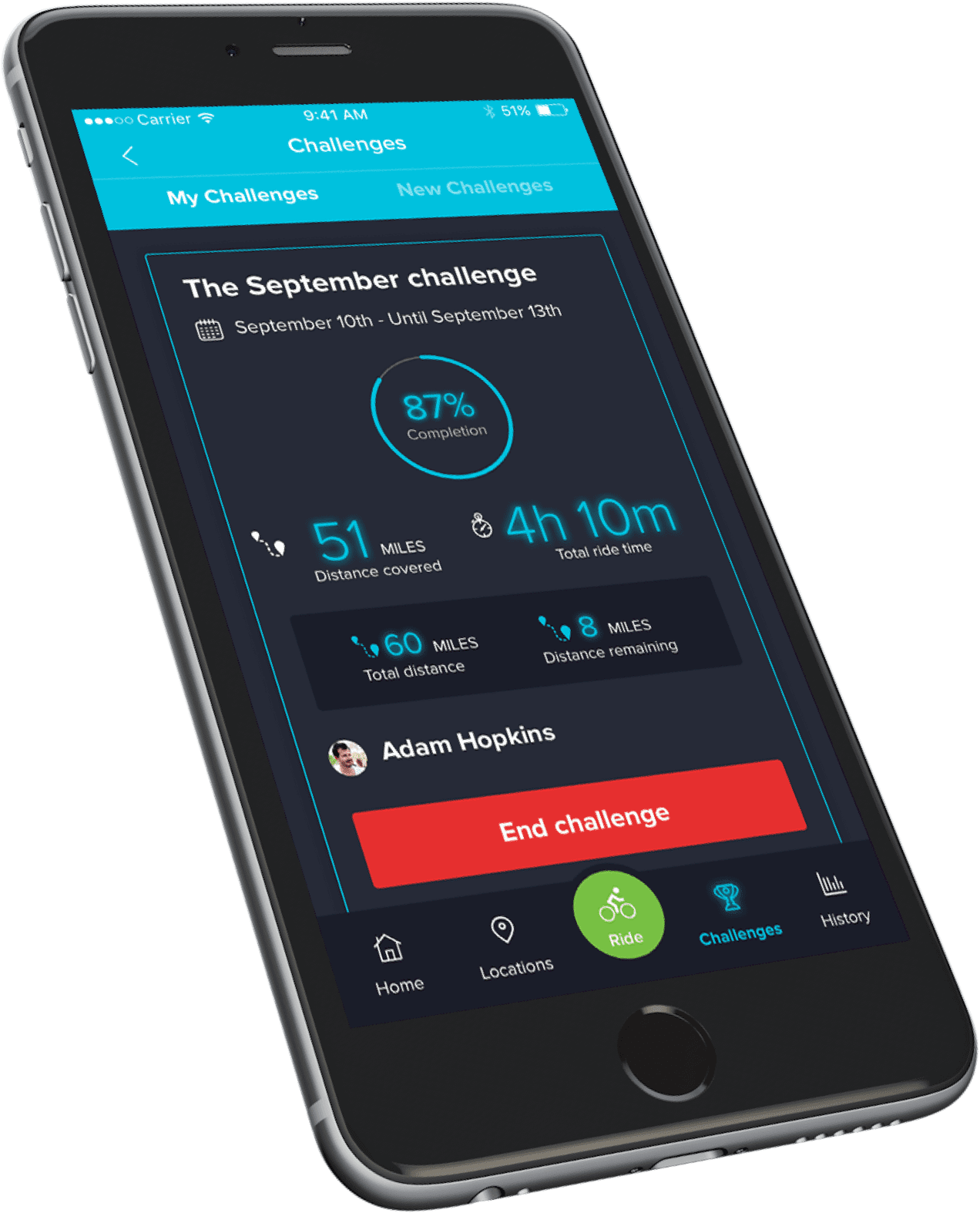 Background
As a legacy leader in the cycling industry, Huffy has long represented bringing families together through activity. Huffy enlisted DAP to bring a digital upgrade to the household brand with a mobile app that would motivate users and their families to be active, together.
Discovery
DAP sought to build a clean, interactive interface with an intuitive dashboard. This included key in-app features that would appeal to all ages, and which would support Huffy's core mission of providing exciting and accessible biking challenges to families and biking enthusiasts.
Solution
DAP built the Huffy application, an immersive, gamified mobile app experience offering rewards and progress reports to its users. The easy-to-use interface gives users of all demographics a simple and fun path to discovering cycling opportunities in their area.

Strengthened Huffy's brand experience with an intuitive, family-friendly app

Created gamified solutions in the form of user rewards and progress reports

Monetized the app through paid listings
Results
An interactive, family-oriented mobile application
5 star
rating on Apple's App Store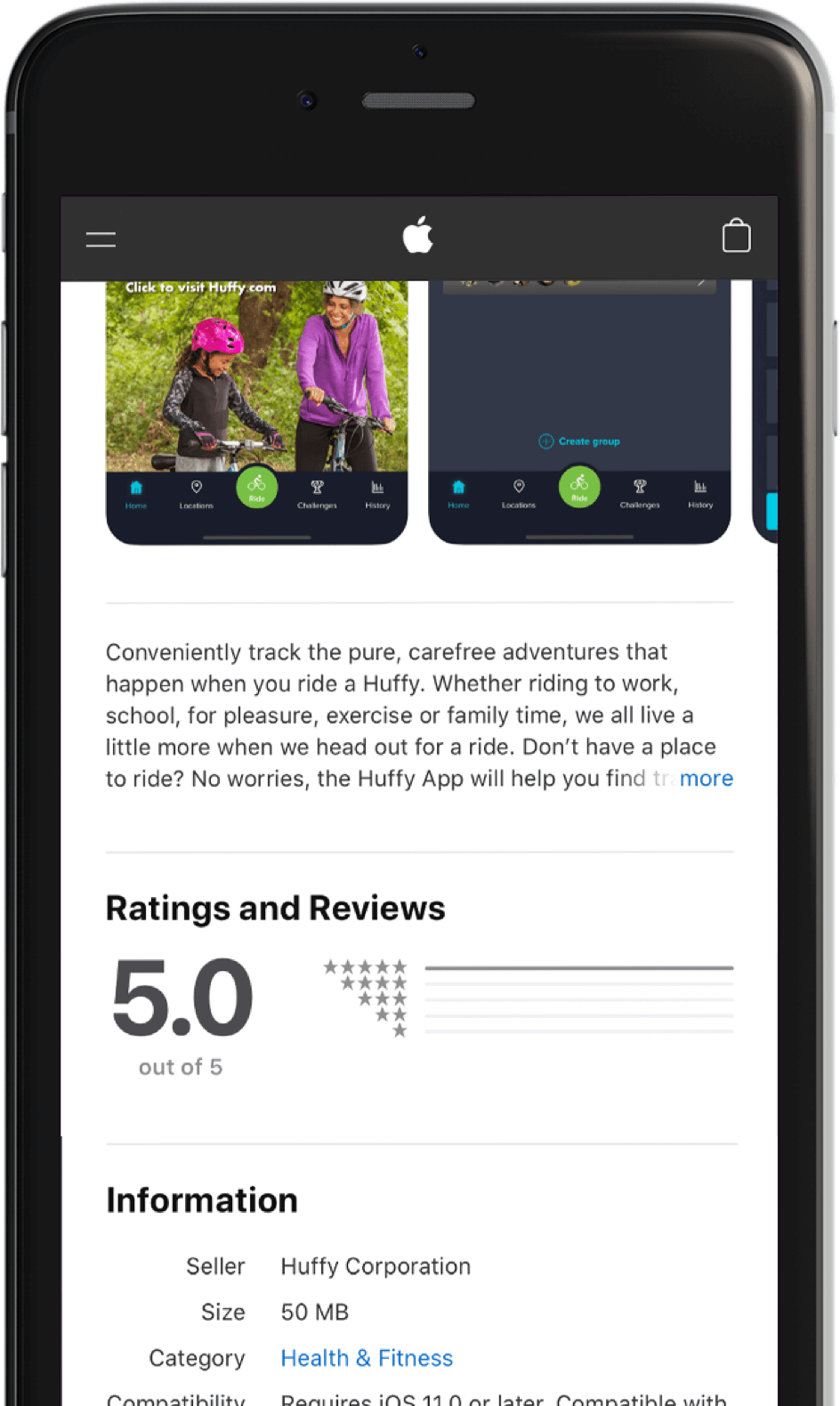 Need help with your next project?
Or call us at 312-820-9893