Let's work together
Our team of Chicago App Developers is one click away
Chicago's Local SEO Agency
Digital Authority Partners is an award-winning Chicago-based SEO agency with a stellar track record of increasing organic traffic and conversion to the websites of our local clients. We take inert websites that aren't pulling their weight, and turn them into major profit drivers for Chicago companies, nonprofits, and government organizations.
Let's talk about your Chicago Local SEO project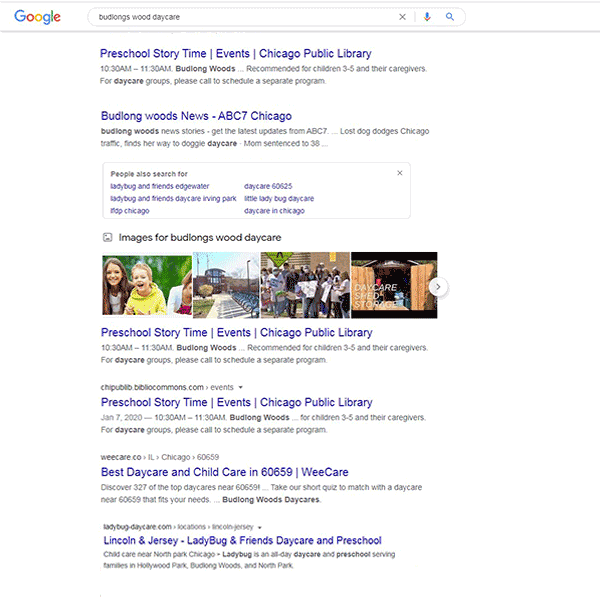 Calin Moigradan, President, Ladybug and Friends Daycare & Preschool
Thanks to Digital Authority Partners, we were able to rank on page 1 of search results for our most important keywords, in no time. We're really happy with the current progress for our local SEO efforts. We were very surprised with how quickly our local business started showing up in Google.
Work with Chicago's Top Local SEO Agency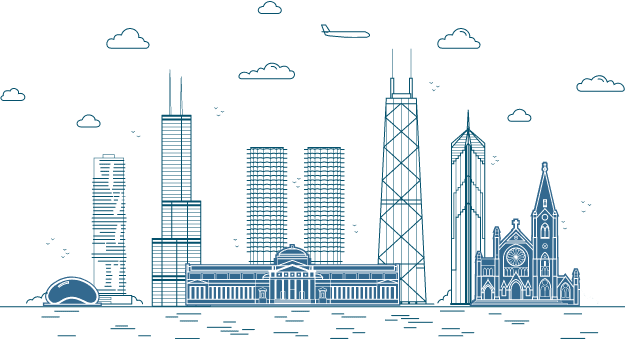 When customers look for a local business or service, 88% of them start their search online using search engines. That's over 2 million Chicago residents who might never hear about your business or organization if it doesn't have good organic search ranking.
SEO (search engine optimization) is the art and the science of increasing your web site's search engine authority, so it ranks at the top of local search pages. For local businesses, local SEO is easily the highest-return digital marketing activity. Studies show that 90% of search engine users trust organic top results over paid ads. Paid ads can produce straight-line growth—to grow more, you have to pay more. On the contrary, the effects of local SEO tend to compound, leading to exponential traffic growth.
We Help You Rank Organically for Local Keywords that
Increase Your Local Sales, Leads, and Online Store Visitors
Helping local Chicago Businesses Rank for Mission-Critical Local Keywords Since 2015
Healthcare
Chicago residents have more choices than ever when it comes to their choice of medical provider. Gone are the days when the regional medical centers had a monopoly over the ambulance and ER traffic. Small private ERs, urgent care facilities, pharmacies, apothecaries, specialists, dentist offices, and telehealth providers have an opportunity to claim niche healthcare markets … if they devote the proper attention to their local Chicago SEO.
Consumers are more health-conscious than ever. Google receives more than 1 billion health-related search queries every day. One of the best tactics a medical business can deploy for their local Chicago SEO is content marketing. 
This is the process of finding out what questions are on your potential customers' minds, then writing content to answer those questions. If you are answering their exact question, they are much more likely to find that page, and build trust in your brand as a result. Remember, 47% of all searchers will read 3-5 pieces of a brand's content before ever reaching out. Furthermore, large quantities of recently-added content is good for your domain's SEO overall—search engines interpret recent content additions as a sign of relevance and authority.
Local Chicago medical providers are not the only service providers that can benefit from local Chicago SEO. National providers of telehealth or remote health services, including wearables, SaMD companies, and mail-in testing and screening providers, need to take a local as well as national approach to SEO, with market-specific landing pages and market-specific content. As the third-largest city in the U.S., America's "Second City" is a crown jewel in any national SEO campaign, brimming with customers ready to take advantage of the digital revolution of the healthcare industry. 
DAP helps Chicago-based healthcare providers stand out from competitors, and helps national brands establish their presence in the Windy City.
Fintech
Fintech companies often have big ambitions. After all, the right money app, the right finance SaaS, the right banking back office … can change the world. But the world is also conquered one market at a time. Whatever global aspirations you have, you have to start somewhere. Local SEO should be a key component of every fintech company's growth strategy.
Local Chicago SEO puts fintech companies at the financial nexus of the Midwest, as well as one of the financial pulse points of the world. Between the Chicago Board of Trade, Chicago Stock Exchange and the Chicago Mercantile Exchange, half of all market-traded derivatives in the U.S. and nearly a fifth in the world passes through Chicago—twice as much as New York. Forget Wall Street—in many ways, the Windy City is the financial center of the universe. If you can make it here, you can make it anywhere.
In other words, fintech companies need skin in Chicago in order to be players … and local Chicago SEO is a key way to get traction in the market. It helps that many fintech companies are breaking new ground with their services, meaning that they have few competitors. With few competitors, it's easy to dominate search terms, market content to consumer queries, and rise to the top of SERPs.
DAP provides world-class local Chicago SEO for fintech companies. We sit at the crossroads of many industries, including both finance and tech—the very bread and butter of "fintech." We have credibility and strong relationships throughout the Chicago financial world, as well as the robust Chicagoland tech industry, making it easy for us to score the kind high-authority backlinks that propel a fintech company to the top. Basically, a fintech company that can make it in Chicago can disrupt the world.
Education
The days of the ivory tower of academia are numbered. The entirety of human knowledge is never more than a Google Search away. Lectures that students used to pay thousands of dollars for can now be watched for free on YouTube. Top professors are leaving universities, while non-accredited educational institutions and online education are gaining credibility. We live in a world where the proof is in the pudding. It's the results, not the degree, that matters.
August institutions can no longer rest on their laurels. Students have a robust, largely digital marketplace of affordable educational options to choose from. Some schools have gotten out in front of this, but every school must reckon with it—schools need to think like businesses. That means paying attention to their standing in the marketplace, and often the local marketplace. For Chicago schools, universities, colleges, and academies, that means local Chicago SEO. 
Local colleges and universities stand to benefit the most from local Chicago SEO thanks to a booming market in adult education, with post-graduate learners eager to upgrade their skills, advance in their careers, or break into new careers.
With local Chicago SEO, academic pedigrees actually hold huge weight. The most prestigious schools in the country now offer online courses, opening up major academic laurels to a wider audience than ever. Far from being the death knell, online education can be a major source of revenue for beloved universities, right when they need it the most.
DAP helps local schools, academies, colleges, universities, and technical colleges dominate high-performing keywords in local Chicago SEO. We also help national online academies increase their footprint in the lucrative Chicago market through local Chicago SEO. The digital educational revolution is already well underway. We help academia keep pace with the changes—even turn them to their advantage.
Law Offices
When their life, freedom, or property is on the line, people want the best. More than that, they want the local best. They want the local guy who knows the judge, the DA, who knows the bailiff and the clerk of the court, who has a reputation throughout the Chicago legal fraternity for being relentless on behalf of clients. 
When people need legal services, they usually start with local services. They may not have a lawyer of the proper specialization in their social circle, so they need to rely on other markers of authority—like local Chicago SEO.
Local Chicago SEO is a perfect fit for legal services in a number of respects. First of all, it's easy to niche down. It might be hard to have the top-ranking page for "lawyer in Chicago," but it might be easier to rank for "family lawyer specializing in representing divorcing fathers," or "lawyer specializing in jail release for drug offenses." If your practice has multiple specializations, providing a separate page with separate SEO for each specialization not only boosts your domain's authority, but ensures that people searching that specialty as a long-tail keyword will find your page first. 
Law offices can also exploit the localization of searches by providing pages optimized for different neighborhoods. Ranking for "attorney in Chicago" is great, but some people will be searching "attorney in Lincoln Park," "attorney in Wicker Park," "attorney in Logan Square," etc. Even if your practice isn't localized in those neighborhoods, performing separate geo targeting for those neighborhoods can help bring law offices to the attention of clients who could be best suited for their services, even if they aren't in the exact neighborhood.
DAP takes a comprehensive approach to local Chicago SEO for lawyers, optimizing for every specialty, every relevant jurisdiction, and content marketing for legal questions common in the Chicagoland market.
Real Estate
In a way, real estate is the ultimate local business. What could be more local than land and property? You can't ship it anywhere. When we talk about real estate, one of the first questions that comes up is "where?"  Real estate agents and service providers in Chicago stand to benefit greatly from local Chicago SEO. But local real estate service providers also face unique challenges. Local providers have to cope with elephants in the room like Zillow, Trulia, and Realtor.com. Furthermore, real estate is a crowded market, with many service providers vying for a limited pool of business. It's hard to win that SEO fight without a very big bat.
And yet, so many real estate service providers never suit up. For their "website," they settle for a generic, poor-performing, outdated "agent page" provided for them by Re/MAX or Keller Williams. It's nearly impossible to optimize those pages … but the powerhouse brokerages don't care. Their business model is based on door-knocking, cold-calling, and other 19th-century methods in a digital age.
But opportunity exists. A real estate service provider or proptech company that niches down effectively enough can generate significant traffic with local Chicago SEO.
Opportunity also exists in the fact that almost everyone will become a customer of the real estate industry at some point—as a renter, as a buyer, as both. And yet, real estate is kind of complicated. Not many people understand it. A lack of understanding in the face of a coming challenge means research … which means Google searches.
A local or national real estate service provider can win the local Chicago SEO game by paying meticulous attention to content marketing with a local focus. National companies won't necessarily provide up-to-date content relevant to Chicago neighborhoods, Chicago markets, Chicago renters and Chicago buyers.
DAP helps both local boutique providers and national companies expand their footprint in the lucrative Chicago property and proptech markets thanks to effective local Chicago SEO, even in a crowded market.
Professional Services
"Professional services" encompasses many classes of business—B2B agencies, accounting and business services, marketing specialists, freelancers and "solopreneurs." Rarely able to bank on being a household name, professional services must often depend on digital marketing vectors like local Chicago SEO.
Fortunately, they're the ones who can benefit the most from local SEO, especially if they are able to break their services into niches that customers search for with long-tail keywords. With some of the specialized searches that lead consumers and businesses to professional services, ranking #1 on high-converting SERPs is actually easier for local professional services than many other classes of business.
Professional services often make the mistake of only geotargeting their office location—or, in the case of home-based providers, their home location, or no geolocation. The Google Map is some of the most valuable real estate on a SERP, and if you can get in there not just for Chicago, but for Lincoln Park, Logan Square, Lake View, Bucktown, and more … that's far more SERPs you're going to show up in, as both a local result and a map result.
What we're talking about, essentially, is not just a "website" but a whole web ecosystem of services and locations, each with its own unique content (no duplicate content! Bad for SEO) and each with its own local Chicago SEO. No wonder so many local professional service businesses don't even bother—who has time for that much web work when you have a business to run?
Nevertheless, a concentrated effort on local Chicago SEO is the key to scalability for many professional service organizations. DAP makes this massive task easier by deploying an experienced team to do the heavy lifting. With our experience, resources, and relationships, it's easy to deploy a  local Chicago SEO strategy that actually works for professional service businesses.
Schedule your free consultation
Have questions about your next Chicago Local SEO project? Schedule a consultation with a DAP expert today and find out what we can do for your local Chicago business. Local SEO retainers start at $5,000 / month.
"We love nothing more than helping clients take a massive digital step forward with one of our development projects."

Michael Reddy
Looking for Your Next Local SEO Agency in Chicago? You'll Be in Great Company
Fresh Thyme
Comprehensive local SEO strategy for Midwest grocery chain
Connecting to customers through local SEO
Fresh Thyme, a health-conscious chain of grocery stores with more than 70 locations throughout the Midwest, was looking to boost online engagement with its retail stores to gain more traffic online and in-store. DAP implemented a comprehensive SEO overhaul that included a complete reimagining of the local store pages and additional optimizations to ensure each store elevated its SEO presence.
LadyBug
Local SEO drives results for Chicago daycare group
Highly targeted SEO yields results
A prominent chain of Chicago daycare and preschool facilities, LadyBug & Friends wanted to increase its SEO visibility with a specific focus on the primary neighborhoods surrounding its locations. DAP's local SEO efforts, including a landing page redesign supported by rigorous keyword research and optimization, propelled the client to the top of search results within only a matter of weeks.
Table XI
Driving local leads for a Chicago software consultancy
Strategic local SEO for key business areas
Table XI is a major Chicago-based software development agency that was looking to improve its approach to local SEO across a number of its core service areas. DAP provided guidance on everything from strategy to content and design, providing Table XI with newly optimized service pages that positioned the agency to stand out from competitors in search results and capture more qualified leads through its website.
Brinks Gilson & Lione
Optimizing law firm website for local SEO
A fresh digital approach for IP law leaders
Brinks Gilson & Lione, an IP law firm with locations across the US and abroad, was looking to improve the quantity and quality of leads generated via its website. After a thorough audit, DAP determined that a redesigned website as well as a concerted effort to capture more local search traffic would increase brand visibility while also converting more site traffic into actual clients.
JGB Group
New website enhances local SEO for medical billing provider
Newly optimized website boosts local SEO
A top provider of medical billing services to physicians and practice groups, JGB Group wanted to reinvigorate its digital presence and generate more revenue via its website. DAP executed a complete redesign of their website, including optimized landing pages designed to maximize opportunities to rank highly for relevant search terms specific to the company's primary areas of service.
Trent Law Firm
Local SEO strategy boosts law firm visibility in suburban Chicago
Results-driving local SEO strategy for Dupage County law firm
Trent Law Firm, a suburban Chicago law firm specializing in family law, employment discrimination, and criminal defense, needed to improve its local visibility for its core areas of service among its target audiences in Dupage, Kane, Cook and Will counties. DAP implemented a comprehensive local SEO strategy that leveraged revenue-driving search terms to propel the company to the top of search results and grow the firm's client base.
The DAP Difference
Find out why so many businesses have placed their trust in DAP for their Chicago Local SEO project.
We're Experienced
Our Chicago-based team of SEO specialists know SEO backwards and forwards, including tactics that work especially well in the Windy City.
We Deliver On-Time and On-Budget
DAP has built its reputation on a habit of meeting—even beating—our established success benchmarks, including time to deployment, budget, and realization of results.
We're Award-Winning
DAP is humbled to have received attention in the Chicago marketing space for the fruits of our dedication. It's not why we do it … but it's nice.
We're Future-Focused
Our SEO team stays current on SEO best practices, discarding played-out techniques, adopting high-performing ones, and is laser-focused on tech trends that inform the strategies of tomorrow.
Comprehensive local SEO strategy for Midwest grocery chain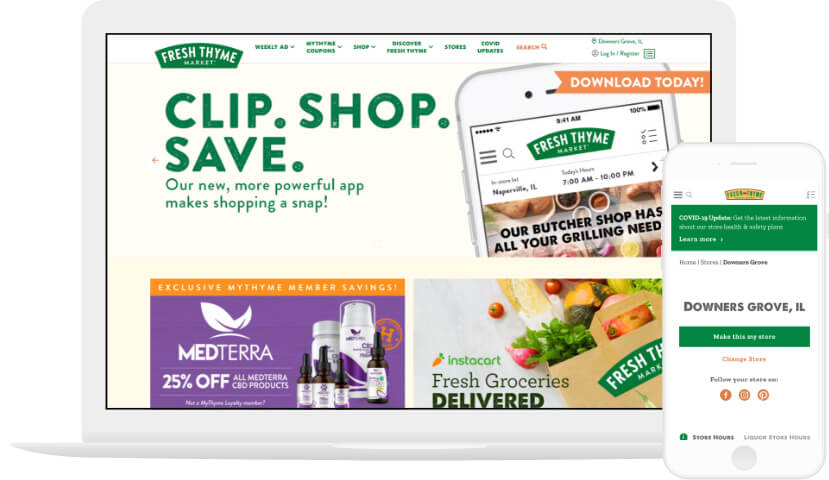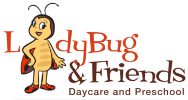 Local SEO drives results for Chicago daycare group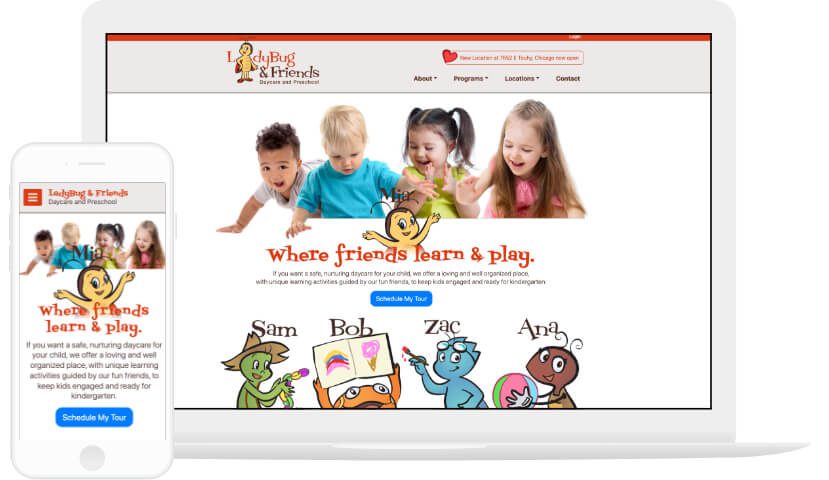 Driving local leads for a Chicago software consultancy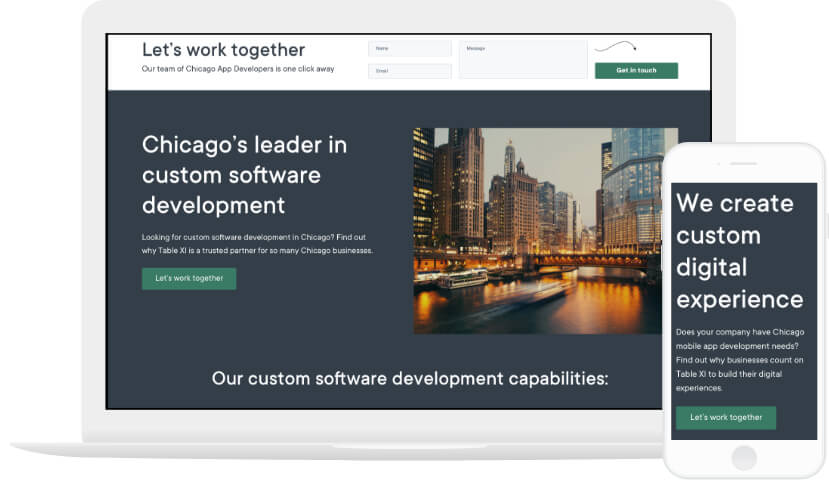 Optimizing law firm website for local SEO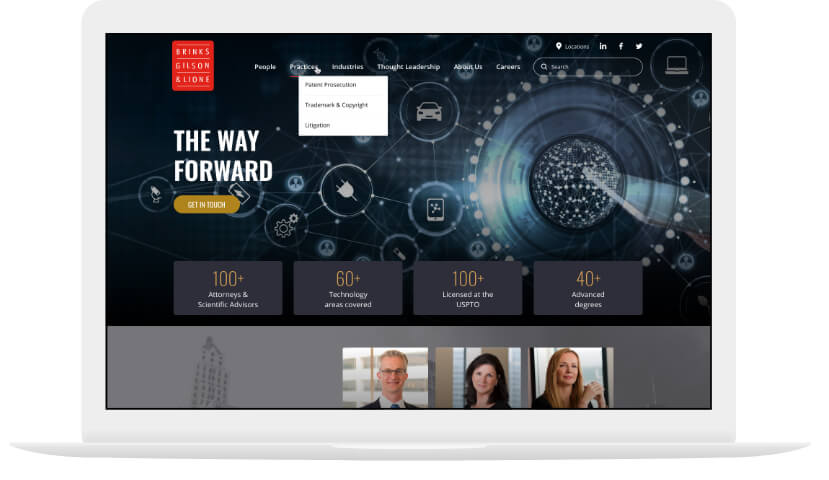 New website enhances local SEO for medical billing provider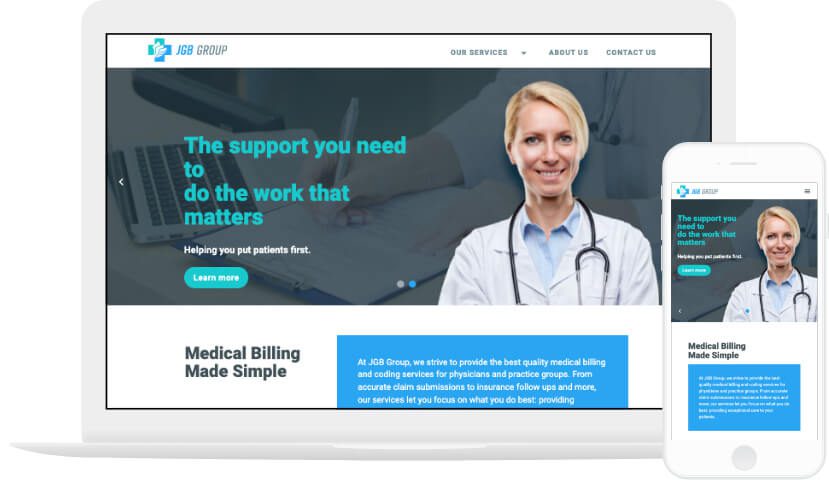 Local SEO strategy boosts law firm visibility in suburban Chicago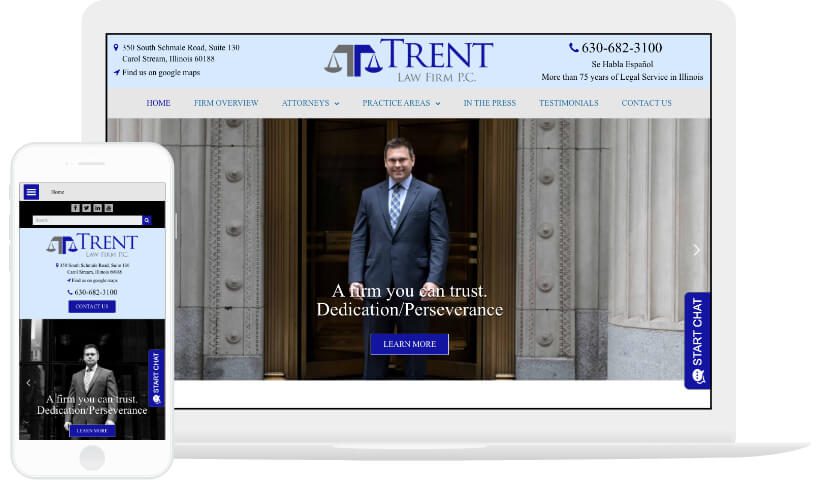 Why Work with Us on Your Next Chicago Local SEO Project
1
Data-Driven Strategy for Your Chicago Local SEO Website
No more guessing; no more putting money into a black box with no idea what you're getting back. We perform a full local SEO audit of your current website, identifying what is working and what isn't. We install industry-standard analytics so we know exactly what is going on with your site now, and to track what it does in the future.
We then put together a plan to maximize your strengths and shore up weaknesses, including technical SEO, a backlink strategy, content marketing … the works. And it won't add to your workload. We take care of everything.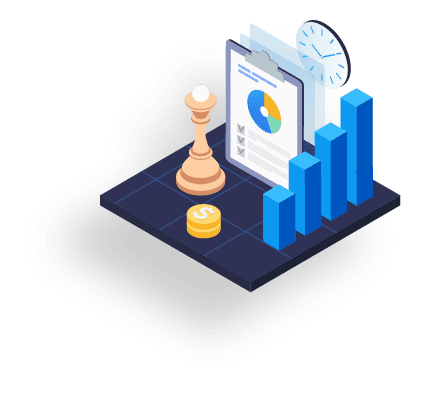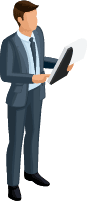 2
Laser-focused on Your Chicago Local SEO Web Experience
Chicago is like no other city in the world. Even amongst Americans, we're a different breed. What works in LA or New York doesn't necessarily work here—something national or out-of-town SEO agencies don't always understand. We never let it out of our sight. Our local Chicago SEO efforts are micro-targeted to a Chicago audience.
Our core strategy is to create an in-depth "local" page for every client, with Chicago-focused content, to anchor your brand in Chicago in the eyes of both visitors and the search engines. The goal is to entice Chicagoans to call, visit your store, or otherwise interact with your brand as a local presence in their lives.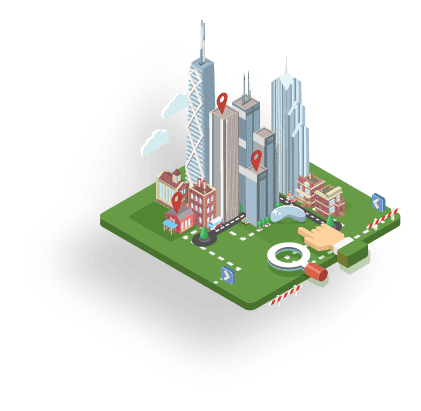 3
Obsessive Optimization of Your "Google My Business" Profile
It bears repeating—the Google Map is some of the best real estate on a SERP. It usually appears right at the top, above the organic search results and sometimes above the paid search results. It's a significant asset to any local Chicago SEO project.
As such, we pay obsessive attention to your Google My Business profile, optimizing the images and content to rank high in map results. We also blanket the web with citations of your exact GMB listing, a step that most businesses neglect or do incorrectly. When done right, GMB citations can put you on SERP Page 1 faster than almost anything.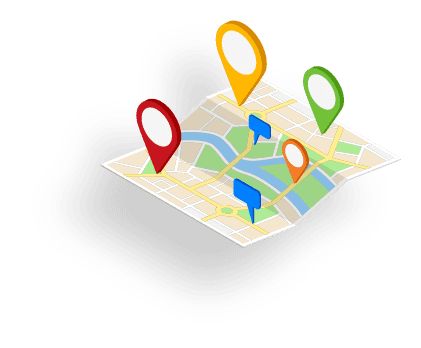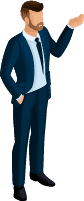 4
Brand Mentions on Relevant Websites
Search engine web crawlers aren't just looking at your website to determine its authority. One of the key indicators of authority that the web crawlers look for is evidence of your brand elsewhere on the web, social markers like brand mentions and backlinks from other domains.
The best mentions and backlinks come from high-authority sites that are relevant to your brand. A relevant mention helps. A high-authority mention helps. But the combination of both is incredibly powerful. DAP's experience and relationships across the web make it easy for us to get high-authority, high-relevance social markers.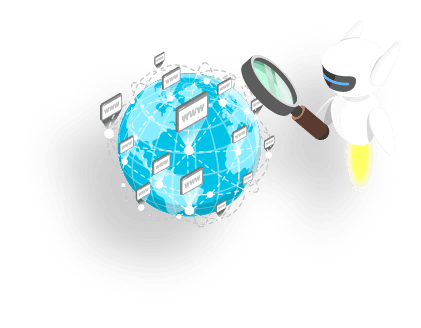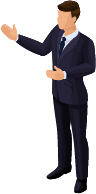 5
Thorough Monitoring of Your Site's Analytics
Remember those analytics we used to do the audit and build the strategy? DAP keeps meticulous track of those metrics throughout the local SEO process. We want to know if what we do is working. We never just "play and pray." Whenever we adjust your site's local SEO, we check the metrics to see if they produced a measurable result. If it didn't move the needle, we try something else or look for the problem.
There's nothing magic about this. Digital marketing is the wave of the future because it is easy to track in real time. This is critical for SEO, a process that can take awhile to bear its maximum fruit.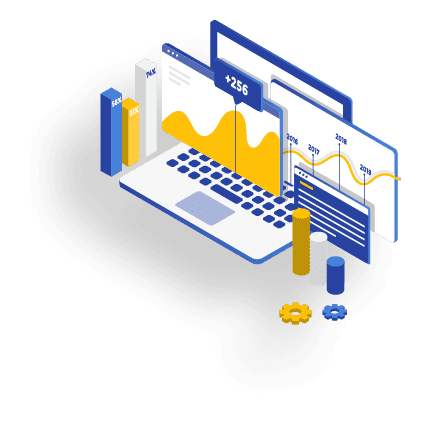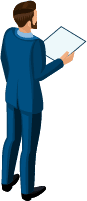 Chicago Local SEO process
Understand the Baseline
This first step identifies the starting point and sets the vision of where we want to go. We perform a site audit, including a technical SEO evaluation, a Google My Business analysis, and a survey of social markers like citations, brand mentions, and backlinks.
Fix the Basics of the Website
We adjust the technical SEO of your site, getting it primed and ready to rank. We adjust the local schema, add meta data and alt text, beef up the content, and optimize for top-performing keywords.
Create/ Optimize Your Chicago Page for Local SEO
DAP web design and development specialists then assemble the centerpiece of your local Chicago SEO strategy—a Chicago-centric landing page with at least 2,000 words of Chicago-optimized content, which grounds your business in the Windy City for both your visitors and the search engines.
Improve Local SEO Signals
Once your site is in shape, we turn to the rest of the web to bolster your SEO through external social signals, including citations, brand mentions, and backlinks, using our deep bench of relationships in relevant local industries.