Drive a Rush of New Patients With SEO for Dentists…
According to Physician's Practice Magazine, "SEO nets practices $4-$10 for every dollar spent." We diagnose and reconstruct your search engine optimization (SEO) so you get found by local patients seeking your services. With deep medical practice SEO experience, we know the questions people ask when considering dentists and how to convert them from prospects to patients—ethically and effectively.
82.8% of patients find healthcare providers through online searches. 
71% of patients seek another provider when a website fails to answer their questions.
With Google's recent Y-M-Y-L update, medical sites now rank differently.
Our clients include:

Blue Cross / Blue Shield, Athena Health, and Omron

. We have multiple case studies showing results we deliver medical practices daily.
Want to discover why your current SEO isn't working and how to fix it? Contact us now for a free 15 minute, no-obligation consultation. It may surprise you what one discovery call reveals. Schedule your consultation now and you'll also receive the complimentary "Guide to Online Reputation Management for Doctors."
Enter Your Email to Claim Your FREE SEO Diagnostic Consultation and Guide
How Dentists Get Found Online
Get found online in two ways — Search Engine Optimization (SEO) and/or Pay-Per-Click advertisement (PPC). Both have advantages and should be part of your marketing mix.
PPC produces quick results. SEO takes longer but produces higher quality traffic and better overall ROI. Physician's Practice Magazine writes, "SEO nets practices $4-$10 for every dollar spent." Comparatively, Pay-Per-Click (PPC) generates an average of $2 for every dollar spent.
SEO is sustainable. SEO content works for you 24/7; answering prospects' questions, establishing your expertise and authority, and inspiring confidence in your services. Best of all, regardless of buyer intent, you aren't spending every time someone clicks your SEO content.
SEO gets better over time. As SEO builds momentum and your pages win top search positions, maintaining them requires fewer resources because SEO content and high-quality backlinks establish expertise, authority, and trust (E-A-T) factors. E-A-T sites rank higher and show up more in search.
SEO and PPC work best together. If you have to choose, SEO is the best bang for your buck. We also manage PPC for healthcare organizations and medical practices. Contact us. 
FAQ
How do Dentists Benefit from SEO?
Dentists benefit from more website visitors by ranking higher in search results for various keywords. More visitors equal more opportunities to engage and convert prospects into patients. Done right, your website content will answer many of the questions patients have prior to them contacting you. Do this better than your competitors and you win customers. Everything works together. More visitors = more conversions = more customers = more word-of-mouth referrals = more revenue.
Why is SEO for Dentists Important?
82.8% of patients search for providers online prior contact. 71% of patients seek other providers when they don't find what they're looking for on a provider's site. Getting found by local patients searching for your services is vital. But it's only half the battle. Anticipating and answering prospect's questions better than your competitors is the path to patient acquisition online. Good SEO strategy and content does that. If your website isn't ranking for the terms your prospects are searching for and you aren't positioned as the solution to their problems, you're leaving money on the table.
How Long Does it Take to See Results?
While it is true, no provider seeking SEO services wants to hear, "it depends." Time-to-results is always tricky but—A recent survey of 75 SEO experts reports notable traffic increases in 6 months while 1st page rankings average 12-24 months. Again, this can vary by keyword competitiveness and other factors. Keep in mind, SEO compounds over time. As your site ages and you continue publishing content and getting backlinks, search engines collect more data establishing what Google calls E-A-T (expertise, authority, and trust) factors, ranking higher for various keywords becomes faster and easier. Contact us for a more accurate appraisal of your time-to-results.
How Much Does SEO for Dentists Cost?
Another trick question. Of course you want a hard answer. Broadly, SEO services range from $5k-$15k/month, with initiation costs between $5k-$10k. Costs depend on several factors. Question any agency providing one-size-fits-all pricing. SEO is time-consuming and labor intensive. Strategy is probably the most important factor in winning SEO, followed by high-quality content and backlinks. Beyond those, Google considers over 200 ranking factors. Optimizing for ‌these factors requires careful thought, planning, processes, and execution. If you want to know what SEO will cost your practice, contact us for a no-obligation consultation.
What is included in SEO services?
Deliverables include but aren't limited to: SEO audit, SEO strategy, keyword research, keyword optimization, content optimization, title tag optimization, meta optimization, Google My Business and Bing Places optimization, Link Building, Technical SEO, content creation, analytics setup, monthly reporting.
When can I get started?
We can usually kick off your SEO campaign between 1-2 weeks after the signing of the Statement of Work (SOW).
Enter Your Email to Claim Your FREE SEO Diagnostic Consultation
Request your consultation today!
The Steps We Follow
Perform a Complete SEO and Content Audit

Our experienced SEO technicians use advanced SEO analytics tools to evaluate every aspect of your current SEO content, keywords, national and local rankings, and technical factors.

Identify Keywords to Optimize

We identify keyword opportunities with the greatest business impact. Optimizing low hanging fruit for near-term results while developing long-term strategies for more competitive terms.

Install analytics and Set Key Performance Indicators (KPIs)

Always know where we stand with correct analytics setup and KPIs benchmarking our success driving organic traffic and increasing sales and leads.

Sew Up Your Technical SEO

Google uses more than 200 ranking factors. We'll optimize the most important technical SEO factors that make it easier and faster for search spiders to find and evaluate your content.

Create Search and Reader Optimized Content

Keyword optimized content is vital to search engines finding you. But people are your readers, prospects and customers. Our content strategies meet both needs.

Conversion Optimization

More traffic and higher rankings are useless unless they translate to business value. We optimize your content to convert readers to prospects and prospects to patients.

Optimize for Local Search

76% of mobile users searching "near me," visit a local business within one day. We'll make sure when users search relevant businesses "near me," you show up on top.

Get High-Quality Backlinks

Reputable links back to your content are one of the most important ranking factors. They're also the most difficult to get. We have a proven process of getting high-quality backlinks.

Continually Monitor and Adjust Performance

We continually monitor, optimize, and adjust our strategies to ensure we're hitting KPI targets. We report regularly to ensure transparency and alignment with your business and our services.
The Results
Monthly Visitors delivered to Client Sites
Position #1 Search Results for our clients
Articles Written Per Year
Fortune 5000 Accounts Closed for Our Clients
Our Clients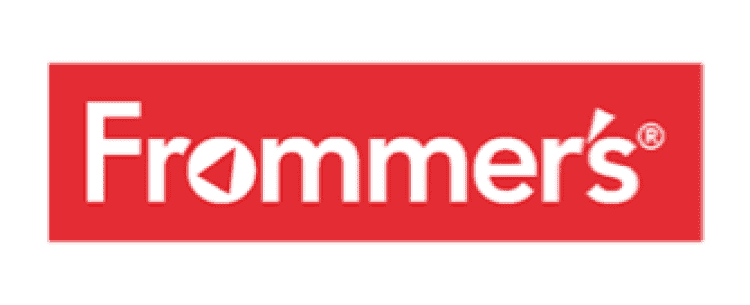 What they say
I've worked with Digital Authority Partners on multiple complex healthcare SEO projects over the last five years. They always deliver on what they set up to do. And they constantly attempt to push the boundaries of digital marketing innovation.
Abhirup Bhattacharya
Head of Digital at Athenahealth
We brought in Digital Authority Partners (DAP) to help us with a complex set of SEO projects. Their expert team helped us optimize our editorial content strategy to help us rank for thousands of keywords and worked with our technology team to optimize the core platform. Their team also trained us on how to best leverage AHREFs and other SEO tools. The insights DAP brought were invaluable, and our organic traffic is spiking due to these efforts. The team is transparent about their approach, the expected results, and the required timeline. I highly recommend this cross-discipline team of content, offsite and technical SEO experts.
Julie Novack
CEO of PartySlate
I had an opportunity to hire Digital Authority Partners for a health and wellness company. Our SEO was hurting due to not having proper research and structure. The team at Digital Authority created a timeline and how we are going to fix all the issues related search engine optimization. I received such personable, professional and effective results by working with them. I would highly recommend Codrin and the team to anyone who's looking to grow their organic channel.
Kaivan Dave
Head of Marketing at Complete Nutrition
We are very pleased with DAP. They are great marketing partners and have been a great asset to our digital team.
Christal Westbrook
Director of eCommerce at Bella + Canvas
Digital Authority Partners developed a fast, effective Local SEO plan for Fresh Thyme and then helped us execute it. They helped us show up in local searches where we'd never been before. Great partners — they do what they say and are always willing to provide knowledgeable perspective.
Amy Parker
Vice President of Marketing at Fresh Thyme
We'll get back to you within 4 hours
Enter your email below to schedule your FREE diagnostic consultation and guide
Need SEO Help Right Away?
If you'd rather speak with us now, we're just a phone call away. Call today and we'll answer all of your SEO questions.
(888) 846-5382
Digital Authority Partners | Copyright © 2023 All Rights Reserved.